UFC are looking to book middleweight fighters Uriah Hall and Sean Strickland for a bout at UFC 265. Both the fighters with win streaks for themselves are likely to be added to the lineup by the promotion, tell sources.
Several reports suggest that UFC is in the works for making a fight between Uriah Hall and Sean Strickland for a middleweight bout at UFC 265. The company has not yet made an official announcement yet. The matchup was first reported by ESPN. Their reporter Brett Okamoto tweeted out about this fixture. According to the reports, the fighters will face each other on August 7th and the location is yet to be revealed.
Uriah Hall is currently ranked #8 in the middleweight division. His last bout was a disastrous outing as it happened to be the end of Chris Weidman's leg. Uriah fought against Chris and turned out to be the winner by TKO as the former champion snapped his shin in half. Uriah became the first fighter in history to win a fight without throwing a single strike.
Meanwhile, Sean Strickland is currently standing at #12 in the middleweight rankings of UFC. He is coming off a 4-consecutive wins streak. This fixture is a sign of the company giving "Tarzan" what he's due. He has been putting up some terrific performances in his recent outings. Strickland has not lost a bout since the October of 2018.
Will Uriah Hall overcome the "Weidman" tragedy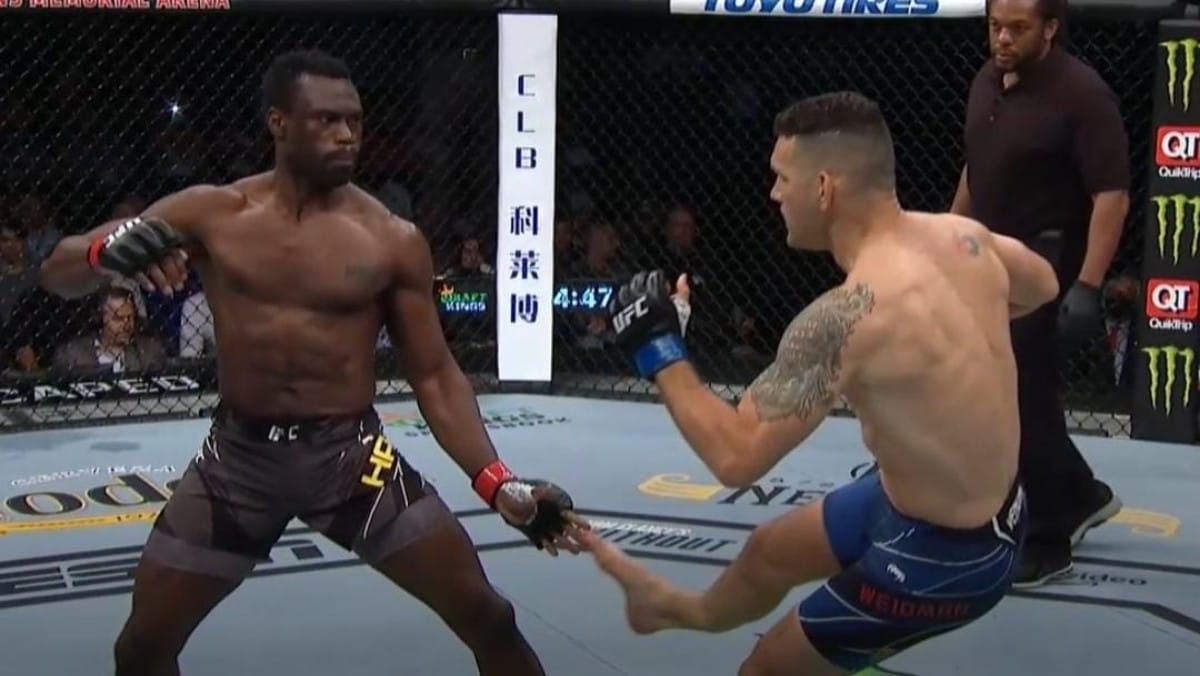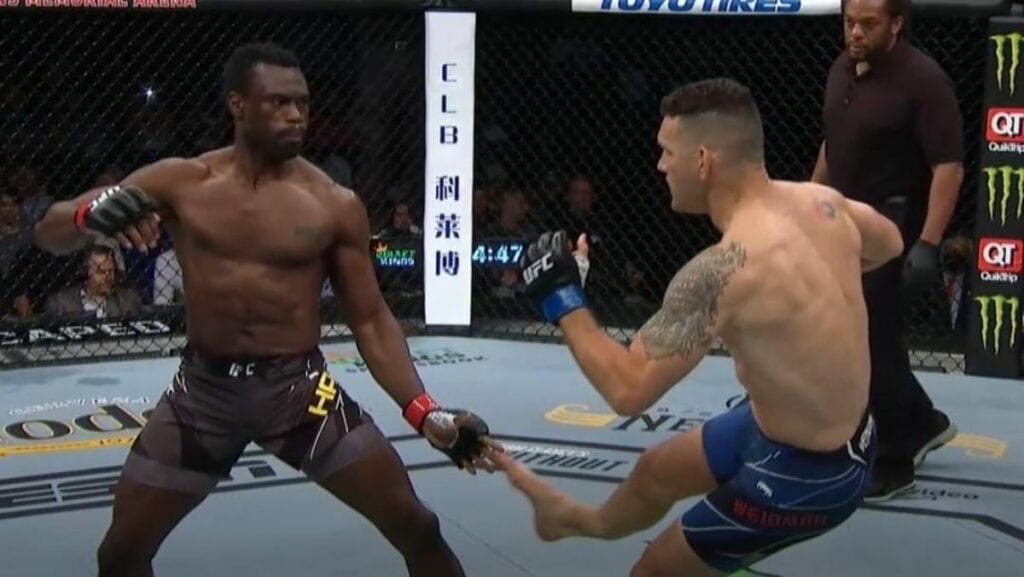 Uriah Hall had to be in the spectator end of that gruesome injury of Chris Weidman. At UFC 261, Uriah Hall went up against Chris where his opponent threw a kick to Hall's leg and ended up breaking his shin. The fight had to be called off and a win was declared to Uriah via TKO. Even Uriah Hall later came out to the public saying he did not feel like winning.
A traumatic experience for Weidman and also Hall. But it is good to see Uriah Hall heal from this quickly and step into the octagon. Uriah like Sean is coming off 4-fight winning streak. And one of those wins include a victory against one of the greatest middleweight fighters of all time, Anderson Silva. Hall knocked out the former champion in the fourth round.
What are your thoughts on this matchup?
Also read: UFC 262: Main Card Preview and Prediction and How to Watch UFC 262 in India, the US, and the UK?