Khamzat Chimaev is on the trail to set his name in stone as one of the best undefeated fighters to ever grace the UFC as he has just been adding to his hype with four wins out of four ever since he debuted in the UFC.
Chimaev is a dangerous fighter who not only specializes in knockouts but can also take the fight to the ground as we last saw in his fight against Li Jingliang who he beat via rear-naked choke.
But what we see is almost reminiscent of a young Jon Jones. The similarities are a bit uncanny with Chimaev himself saying, "I take from Jon Jones" back in 2020.
Both have a diverse and wide range of skills and techniques as they both are good grapples who do significantly great either of feet or on the mat.
'Bones' and 'Borz' like to switch it up the only difference being Jones uses his diverse kicking arsenal whereas Chimaev likes to box and strike hard though he does mix in a few kicks as well but they both love to take the fight to the ground where Jones uses his defensive style wresting while Chimaev uses more of a freestyle wrestling either by landing heavy ground-and-pound or seeking submissions.
What's even more similar is their fight stance with both the fighters using an orthodox stance whereas Chimaev loves to throw in some basic boxing and kicks while Jones keeps distance and deals damage with his feet.
Is Khamzat Chimaev rolling down the same path as Jon Jones?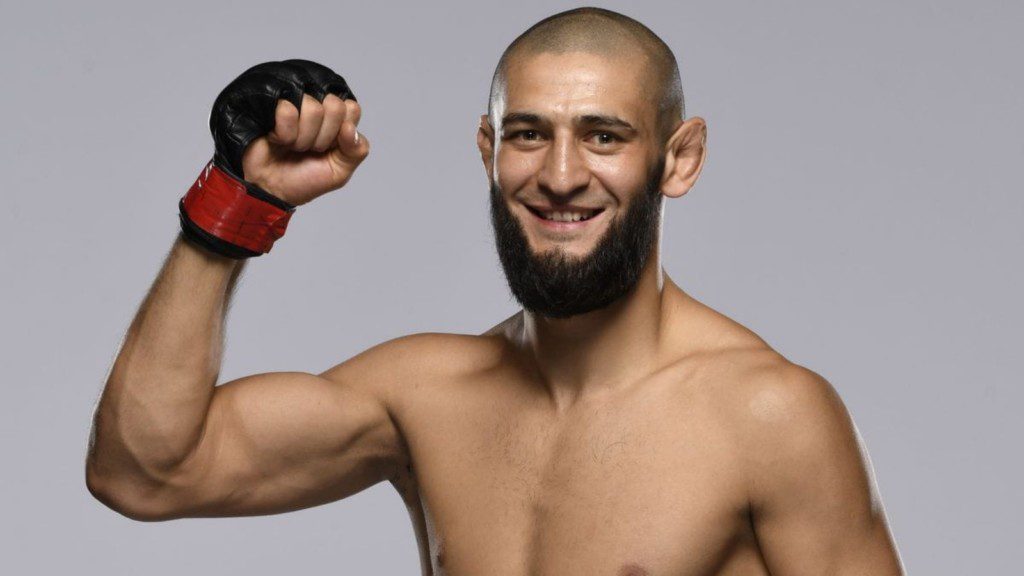 Though their fight styles are a bit similar with both carrying one punch knockout power in their fists, it would be farfetched to say that Khamzat Chimaev would fall down the same road as Jones has.
Jones has a huge history of arrests and charges against with his most recent arrest in Las Vegas due to battery domestic violence and injuring and tampering with a vehicle. Chimaev however hasn't yet committed a sort of crime as his UFC compatriot has but he had been arrested in 2018 by the Irish police when he visited Ireland to 'beat up' Conor McGregor.
He's even had an altercation as recent as last week when he tried to enter the cage at a local MMA event back in Sweden when his teammate lost only to be stopped by multiply security personnel.
But all this doesn't put Chimaev in the path of spoiling his career and losing out in life like how Jones did as he looks set on becoming the best the UFC's ever seen and on that path the Swede is certainly on.
Look ahead to his next fight which is rumored to be against Gilbert Burns.
Also Read: Khamzat Chimaev goes rogue at local MMA event after teammate gets knocked out