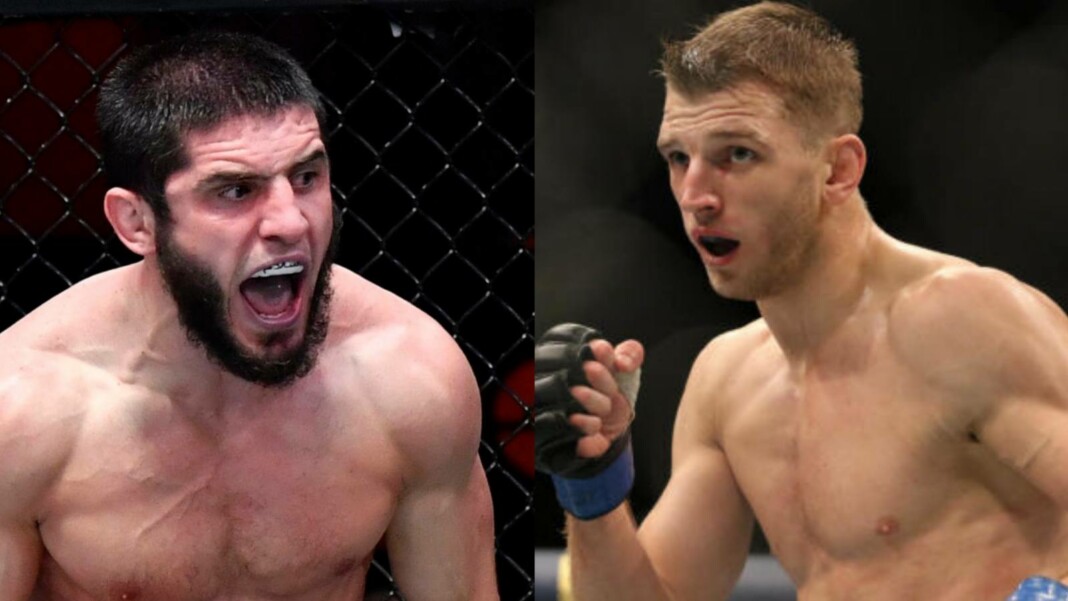 Dan Hooker and Islam Makhachev have been going at each other for quite some time now. Are we seeing a possible fight brewing?
Islam Makhachev is currently on an 8-fight win streak after his spectacular win at UFC Vegas 31 against Thiago Moises. That was Islam's first-ever main event fight and he proved why he needs a top-ranked opponent for his next fight. After his event, fellow lightweight Dan Hooker had some comments to make on his fight in a recent interview with Submission Radio.
Islam went on Twitter to respond to Hooker's comments. "I have 8 fight winning streak, this guy is 3-3 in the last 6 fights. I was looking to fight him a year ago, but he was scared to even mention my name. @danthehangman wish you good luck in the next fights, win something and we can talk," replied the Dagestani.
Dan Hooker says he is not scared of Islam Makhachev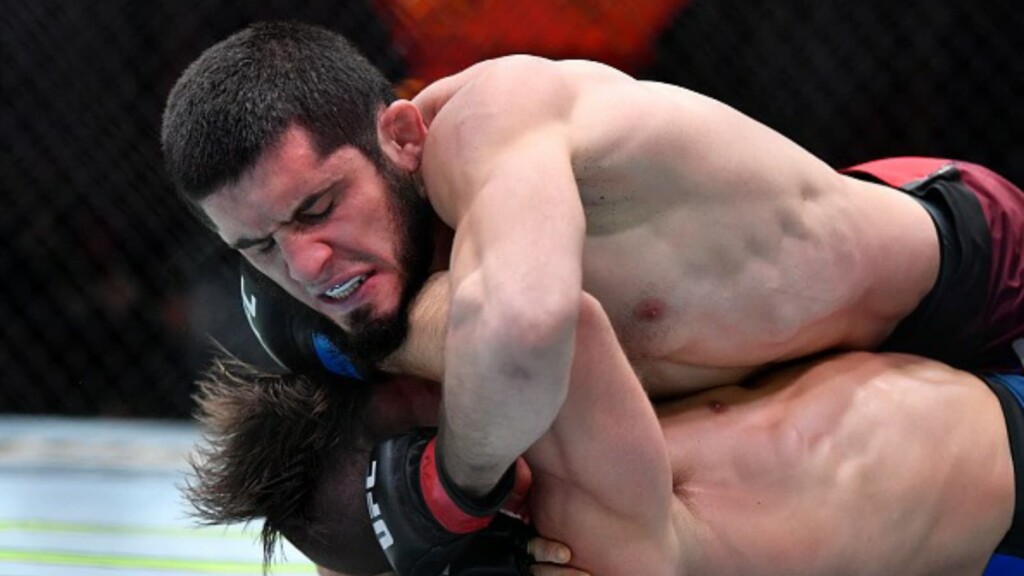 After Makhachev's mention on Twitter, Dan wasn't going to shy away from starting a potential war with the Dagestani. "Scared haha check the timeline. I went to war with Felder and Poirier while you were cherping. Both make your fight Saturday look like a tickle party. If you have a problem, we can fight September. @MAKHACHEVMMA," wrote the Hangman.
Islam had previously called out Hooker but he then refused to fight him because he was ranked higher and believed the fight with Makhachev didn't take him anywhere and now the table has turned as Islam is not interested to fight Hooker because he believes it takes the Russian nowhere near the title.
Also read: "The nail was in the coffin," Dan Hooker believes Dustin Poirier won't fight Conor McGregor again after the drama at UFC 264