There is no way you could turn Islam Makhachev on his teammate Khabib Nurmagomedov. However, when a reporter decided to get cheeky with the title contender, Islam gave the best possible answer.
The region of Dagestan has been a blessing to the UFC, producing some of the greatest talents in the world. The most popular fighter from Dagestan is undoubtedly the former lightweight champion Khabib Nurmagomedov. The fighter went 29-0 in his professional MMA career and retired as an undefeated champion.
Islam Makhachev is next in line to become one of the greats to ever do it in the UFC octagon. However, Makhchev is yet to fight for the title but is getting very close. In a past interview when the fighter was asked if he would have fought Khabib for the belt in a championship bout, Islam cracked up the entire audience with his witty reply. "If I need belt, I go Khabib's home, and take it," said Makhachev.
Related "He drunk all day"- Islam Makhachev claims Conor McGregor won't be able to make weight for the lightweight title fight
Khabib Nurmagomedov says his father's dream was to make Islam Makhachev a UFC champion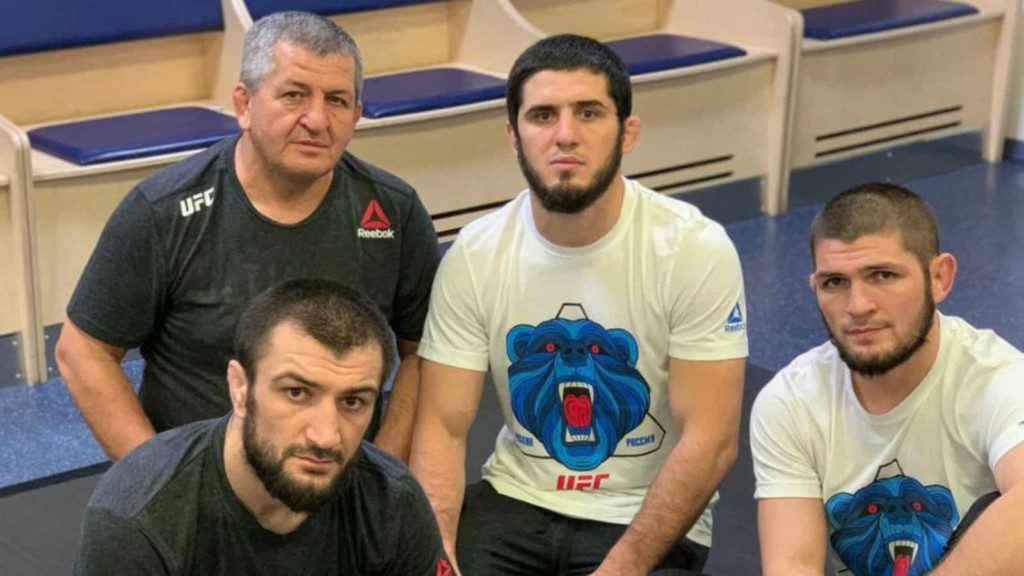 Abdulmanap Nurmagomedov is one of the biggest figures in the history of combat sports. The father of Khabib has coached many champions and his dream was to see Makhachev as a future champion. Khabib and Islam trained under the great, Abdulmanap since childhood.
"He was my father's favorite student. Islam was for my father like a son. My dad always keep saying that Islam is a future champ. That's why I have to be here and finish what my father [began]" said Khabib. Nurmagomedov, since his retirement, has transitioned into coaching and has been in the corner of Makhachev helping him win fights.
Islam is currently on a 10-fight win streak and is looking to fight for the title by the end of 2022. Makhachev is coming off a first-round TKO win against Bobby Green at UFC Vegas 49. Makhachev has managed to finish his opponents four times in the last four fights.
Also read "I don't want to see him hurt" Colby Covington talks about Nick Diaz's harmful lifestyle