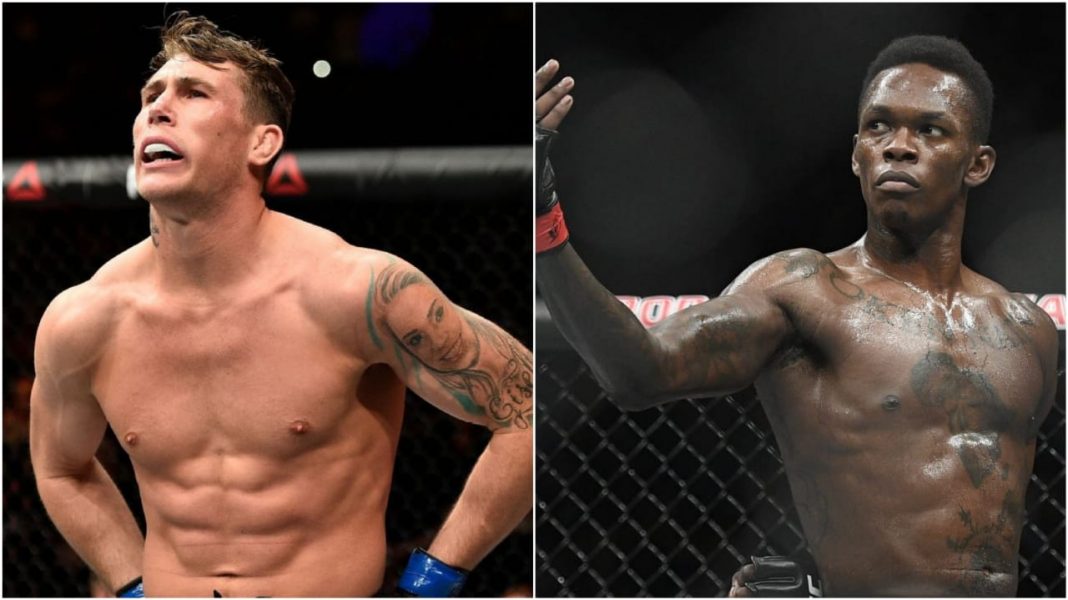 Israel Adesanya is fresh off his victory over Marvin Vettori at UFC 263. The 'Last Stylebender' got past Vettori via. unanimous decision, winning the contest, scoring 50-45 on all three judges' scorecard. This was the Nigerian's third successive middleweight title defense.
In a recent interview with Flagrant 2 featuring Andrew Schulz and Akaash Singh, Israel Adesanya opened up on turning down TUF 29 coaching role, against Darren Till. He divulged that he would have had to stoop down to new levels of low, and didn't want cameras in his face. Izzy also revealed that he had instantly denied the opportunity once it was offered to him.
"I'm a troll, Darren's a troll – Israel Adesanya
Adesanya was quoted as saying, "It got offered to me and Darren Till, and instantly I said no. Personally, I don't want cameras in my face that much and I don't want to be stuck in Vegas for that long. I mean, what does it take to make good reality TV? Drama, a lot of drama and I'm a troll, Darren's a troll."
He continued, "I feel like I would have to go to the lowest form of myself. The pranks that they'd play, I could go lower. And people don't understand like, I take the high road a lot, but when it's time to go low, limbo."
TUF 29 is currently going on, and the coaches featured are top-ranked featherweights Brian Ortega and Alexander Volkanovski (featherweight champ). The pair are set to face-off sometime this year in a title fight.
What's next for Israel Adesanya?
Following his victory against Vettori, Adesanya called out number one ranked middleweight contender Robert Whittaker for a rematch in his own backyard- Auckland. Adesanya had previously beaten Robert Whittaker at UFC 243 to earn the middleweight title.
Whittaker quickly responded to his call-out, tweeting, "Rest up, see you soon." The match is certainly inevitable, and revenge will be on 'Bobby Knuckles' mind.
Also Read: Demian Maia says he "would be honored to have his last fight against the 'Stockton Slugger' Nate Diaz
Also Read: UFC 263: Leon Edwards beats Nate Diaz via. unanimous decision after late scare from Diaz