Jairzinho Rozenstruik knocked out Augusto Sakai in the very first round at the main event of UFC Vegas 28, Rozenstruik got back on the win column with this one and he is (12-2) on his professional record, after this amazing finish he is already looking to fight against a top-ranked opponent soon.
Being active is very important to Rozenstruik, he says he is ready to get back in there as soon as possible, he said, "I'm not hurt. I want to do a quick turnaround of two or three months."
"(I want) everybody who is ranked above me, it doesn't matter what the style," Rozenstruik said. "If a guy is a wrestler, then I have to wrestle and I have to do my kickboxing. If he's a kickboxer, I have to kickbox with him and maybe wrestle for him. For me, it doesn't matter. I try to make myself an MMA fighter and not just a kickboxer who is doing MMA." (h/t MMAJunkie.com)
Jairzinho Rozenstruik knew Augusto Sakai would have a hard time fighting on his heels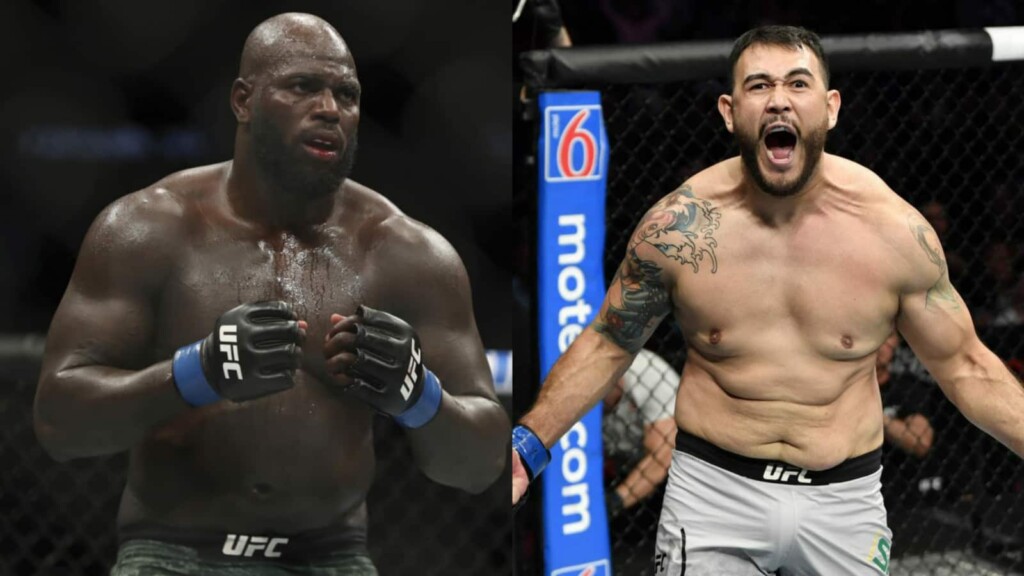 Rozenstruik bounced back from his loss against Ciryl Gane, he started his UFC career with an impressive win streak, he said that he came into this fight with a solid game plan.
He said he knew Sakai is not very effective when he is forced to fight on his heels, but he had to be extremely careful as the heavyweight fighters can knock anyone out in a blink and Sakai was no exception,
"You have to be careful because this is at heavyweight and any punch can be finished," Rozenstruik said. "I knew right away it was done (when I landed the punch)." (h/t MMAJunkie.com)
Also read: UFC Fight Night Rozenstruik vs Sakai: Prelims Results