The highly anticipated light heavyweight title match between the champion Jan Blachowicz and the number one contender Glover Teixeira was supposed to happen at UFC 266 but now it's been pushed back to October 30 at UFC 267.
This fight will now headline UFC 267 on Fight Island in Abu Dhabi, United Arab Emirates; the Brazilian MMA outlet Ag Fight confirmed this news on Sunday.
The Polish champ is moving in this fight riding a five-fight win streak with his recent victory coming against the formerly undefeated middleweight champion Israel Adesanya; he won the title back at UFC 253 when he knocked out Dominick Reyes.
Teixeira is 41 and hasn't lost a fight since 2018, this is possibly his last title run and he is making the most out of this opportunity. The Brazilian veteran is also coming off from five straight victories and is looking stronger than ever.
The reason for delaying this fight is not known till now, but we are looking to get more info on this soon.
Jiri Prochazka asks fighters to keep their words and stop ducking him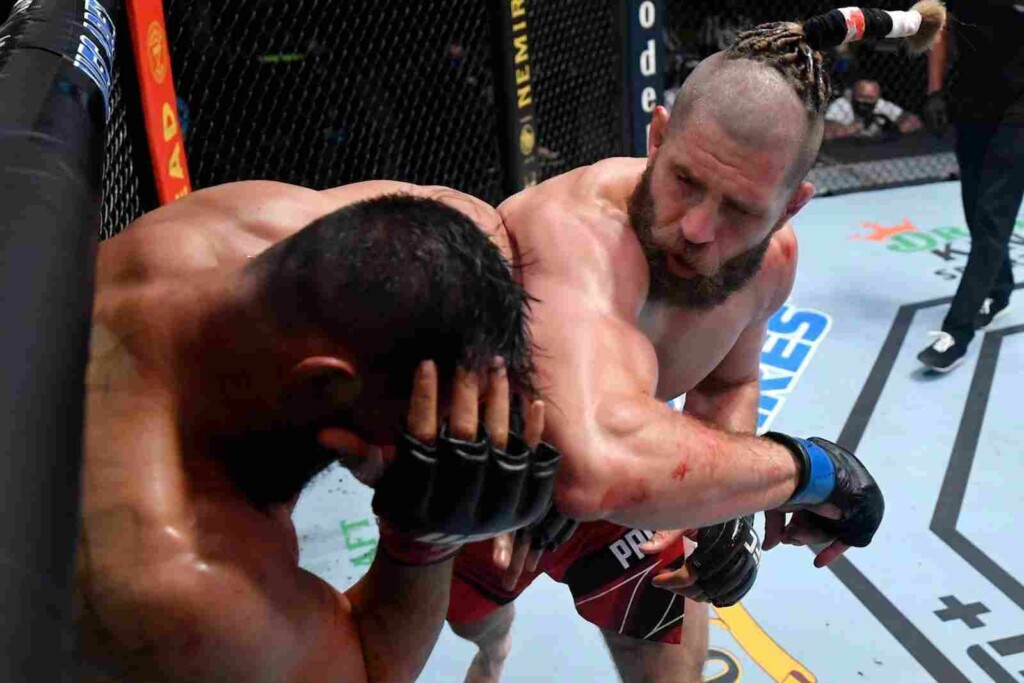 Jiri Prochazka is one of the hottest prospects in the light heavyweight division, with just 2 fights in the UFC he is already in the talks for the title shot, in his last fight against Dominick Reyes he displayed his unpredictable striking style and completely destroyed Reyes to further cement himself in the division.
After the fight the champion Jan called him out for the title match and he accepted the fight, now in another interview Jiri has accused a fighter of ducking the fight against him, he said, "All the time in the organization of the UFC, I said that my main goal is the UFC title. Nothing has changed till now. So, I'm keeping my word and nothing has changed for me. And guys, you keep your word too with that 'I don't want to fight with you or I want the fight with you' and then you change your word. Where is the truth? I want to fight for the title. I want the title fastest way,"
Now it wasn't clear from Jiri's words who he was talking about but it could either be Jan or Rakic.
Also read: Jiri Prochazka is in talks to serve as the backup fighter for Jan Blachowicz vs Glover Teixeira title bout at UFC 266