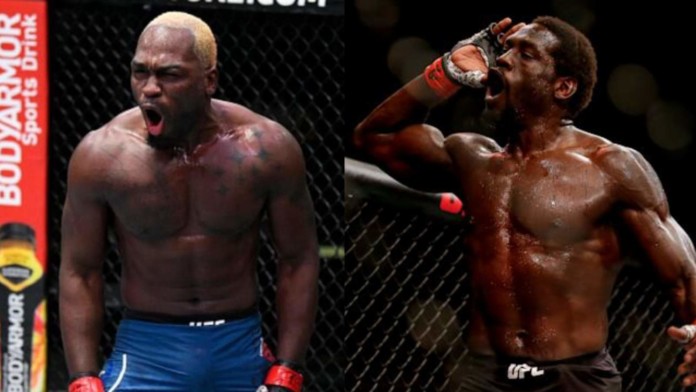 Jared Cannonier is always considered a favorite for the UFC middleweight title and he is looking very confident, considering his form. Now, he is challenging the hottest mythical fighter 'Blond Brunson' for a brawl!
Derek Brunson, aka, "Blond Brunson" is now riding on a five-win streak high, and is seated comfortably on the fourth rank on the ranking tables. He was expecting to get a rematch with Israel Adesanya, but UFC had other plans. Now he has to have one more win to increase his chances for the title.
Cannonier was waiting for this exact opportunity to cement his position on the top of the rankings and be the king of the table. As soon as this matchup was announced, shots were fired from both sides and both the fighters took to social media to roast the shit out of the other.
"I'm going to knock the shit out of this guy," Jared Cannonier states he will knock out Derek Brunson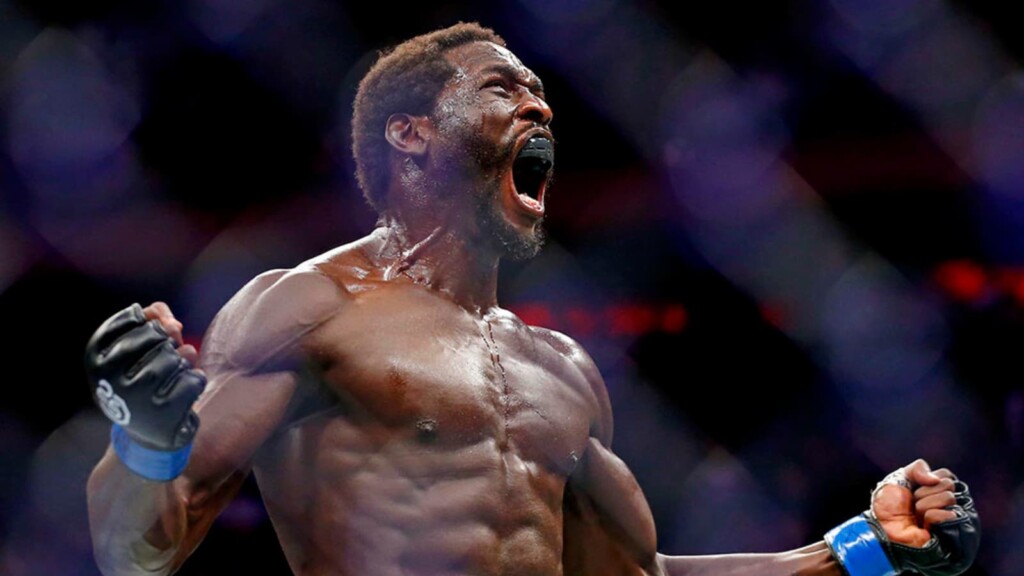 After Derek Brunson took a dig at Cannonier on Twitter, fat-shaming him for his heavyweight days' figure, Jared Cannonier did not take it lying down. In an interview with "The Schmo", Cannonier stated, "I think it's a perfect matchup for me. It's a classic grappler vs. predominant striker in myself, but I can grapple with the best, as well. I feel this is a perfect matchup for me and a terrible matchup for him. So yeah, I plan on going in there and making that happen."
This is the tweet that started the beef between the two giants of the heavyweight division.
When asked was he confident about winning, "Absolutely," Cannonier shot back. "When I get my hand raised, I will get the title fight. I'm going to knock the shit out of this guy, and I'm going to earn this title shot. I'm about to bust open this UFC middleweight division wide open as soon as I turn 'Blonde Brunson' into 'Blood Brunson' because I'm going to bloody him up. I'm going to batter him up. 'Ground Beef Brunson' – whatever the hell you want to call him.
Also read- "It's either title or contender," Jared Cannonier isn't wasting any time to get back in the title picture