Johnny Walker is back on social media and has officially given his statement since his loss to "Marreta" Thiago Santos at UFC Vegas 38. Both the fighters headlined the card which was scheduled on October 2, 2021, at UFC Apex. The fight went to decision with a unanimous victory by Santos.
While Santos is possibly back in the top contender's fight, Walker is in a tough situation since he has lost 3 of his last four fights. As of now, Walker has an MMA record of 18 wins and 6 losses. In his situation, Walker is in a dire need of not just a victory but a winning streak in order to get into the top contender's position, title contention is still a far possibility as of now.
Johnny Walker's statement post Thiago Santos fight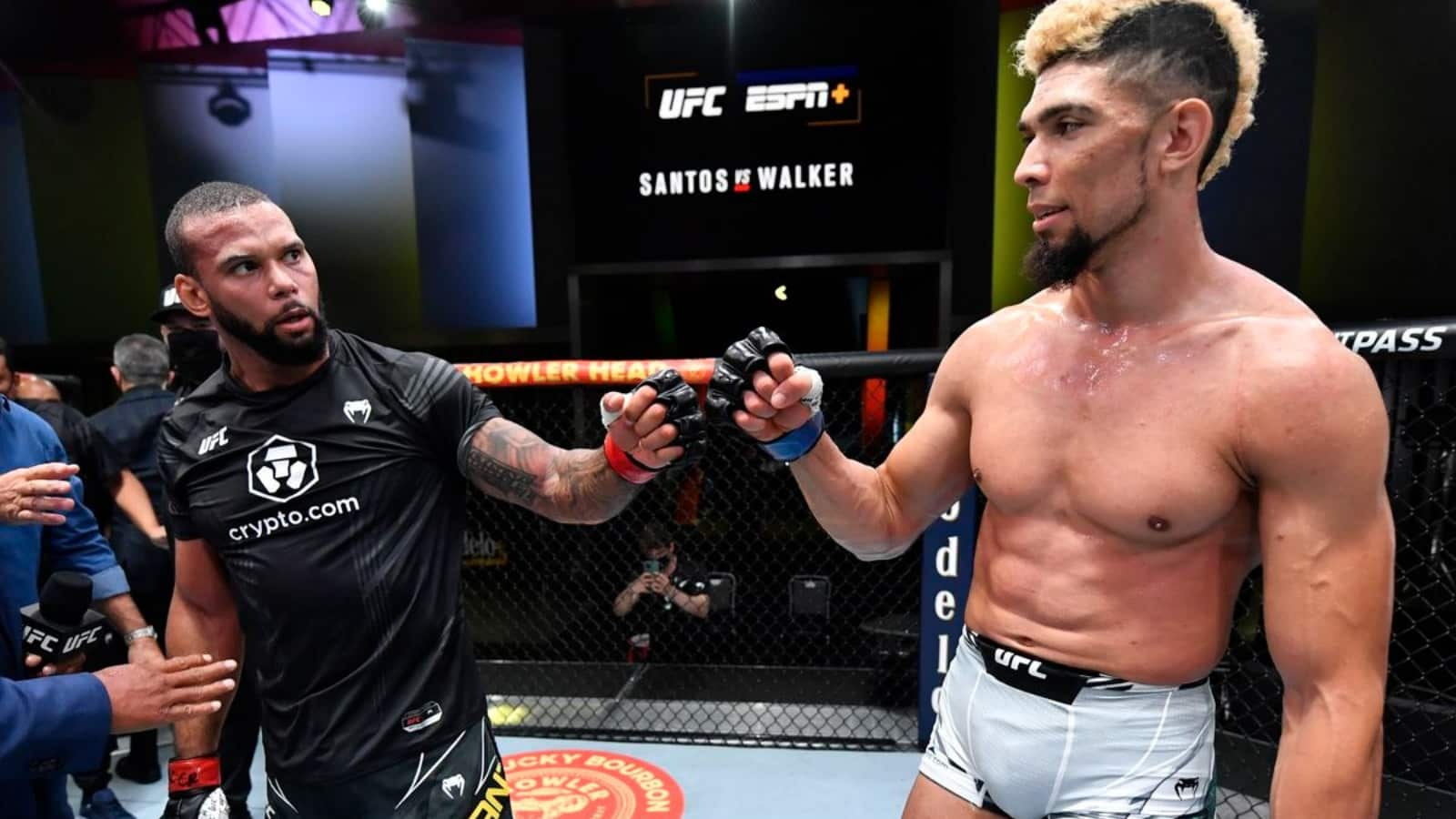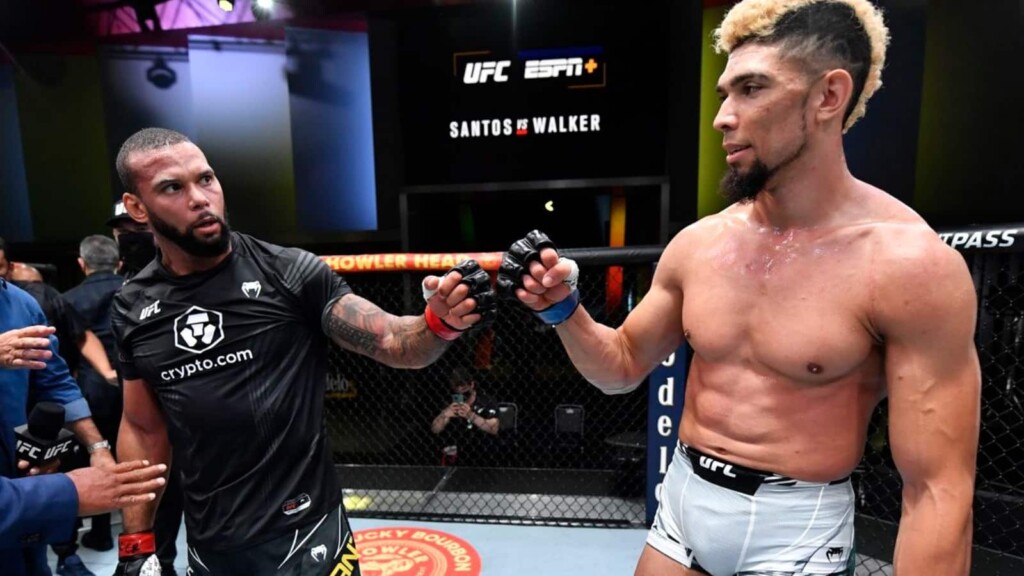 In a rather motivated mood at the face of adversity, Walker tweets in a hope of a better future: "The result don't come but I'm very happy, 5 rounds, against top 5, and I get so much experience and I learn and feel it, so let's go, keep working, thank @danawhite (UFC President) @ufc (The UFC) for the opportunity, God bless you all."
Walker is one of the most exciting fighters for the UFC light heavyweight division and he should be back as soon as possible considering the style of his victories via spectacular knockouts over Ryan Spann, Misha Cirkunov and Khalil Rountree. His fight with Santos can be just a shortcoming in the way to the peak of his career. However, Walker will probably go on for a medical suspension from the athletic commission for his foot fracture.
Johnny Walker's foot injury from Thiago Santos fight
Walker has instigated a broken foot from the fight that led to his unforeseen halt to using kicks in the fight with Santos. Following is the tweet that shows a video from Walker's Instagram story. He can be heard saying: "I think I broke my foot a little bit. A little fracture. That's why I stop kicking."
More so, the entire card of UFC Vegas 38 went a roller-coaster on its own when the preliminary card outshined based on spectacular finishes from 4 fighters but the co-main event between Kevin Holland and Kyle Daukas, which was expected to be fireworks, ended up no contest ended up being a no-contest with the accidental clash of heads.
Also Read: UFC Vegas 38 Bonuses: Four fighters in the preliminary card received an additional $50k for exciting finishes!