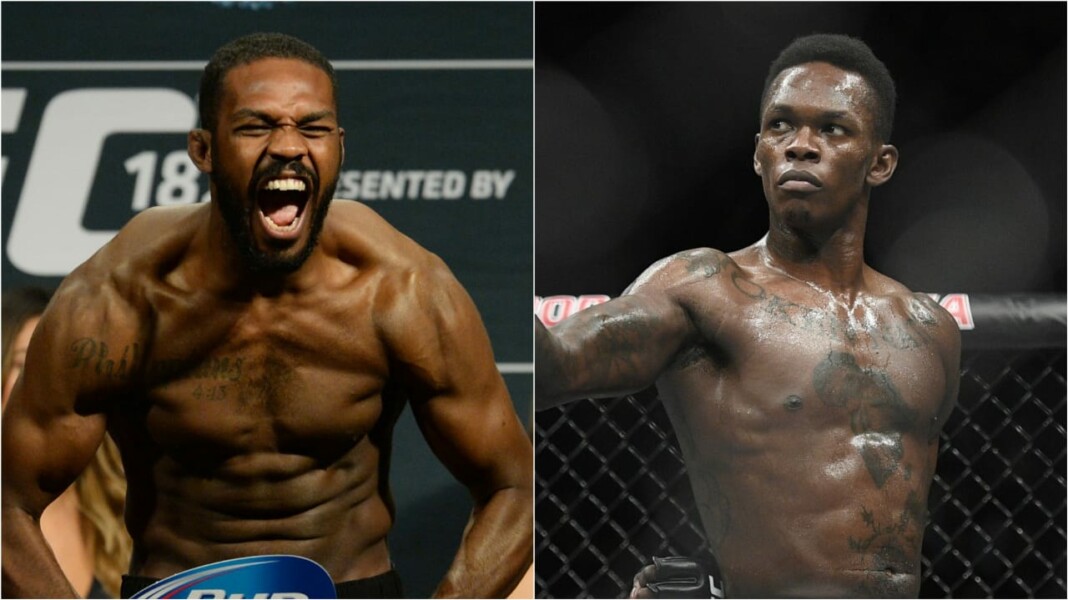 Despite his inactivity, Jon Jones still believes he belongs to be above his foe Israel Adesanya in the pound-for-pound rankings.
Jon Jones, the former light heavyweight champion and arguably the greatest MMA fighter of all time has not stepped into the octagon since the February of 2020. Despite his inactivity for more than a year, UFC has still not stripped Jones of the pound-for-pound rankings. Jones has a record of 26-1-0 with one 'no contest' in his entire professional career. The fighter has decided to make his move to the heavyweight division in the year 2022 which is long due.
Israel Adesanya who added another fighter to his list of title defenses has been bumped up the rankings in P4P and Jones took this with a pinch of salt. "When your ranked over Jon Jones on a pound for pound list but know you can't defend a takedown," wrote Jones on his Twitter.
"It's funny seeing people have the satisfaction of being ranked over me when I'm not even competing. Just take me off that silly shit."
Jon Jones says Izzy has only "1/3 of an MMA game"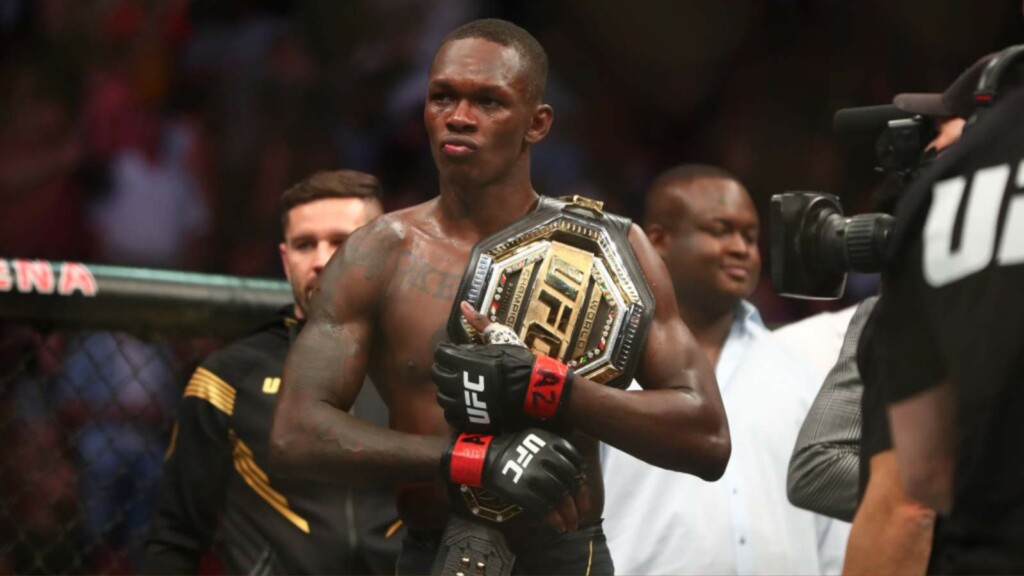 While 'Bones' was on his rant, a fan added fuel to the flame when he commented, "Game passed you by bro." This resulted in Jones commenting about the all-around skills of Adesanya. Izzy was heavily criticized for not being able to defend takedowns in his ambitious move to challenge Jan Blachowicz in a light heavyweight title bout. "Lol I guess so, I guess you can have 1/3 of an MMA game and be considered the real deal these days. This is some new shit right here," said Bones.
"I find it rather interesting that I'm not seeing any of these heavyweights talking shit. No comments on my troubles. It's the fellows who either wouldn't fight me or who's ass I've already kicked who seem to be the loudest. Funny how that works," Jones wrote referring to Adesanya and Daniel Cormier commenting on Jones' recent trouble with the law when he was arrested for domestic violence.
Also read: Nate Diaz announces that he will fight only the top 4 ranked fighters; Gilbert Burns offers himself