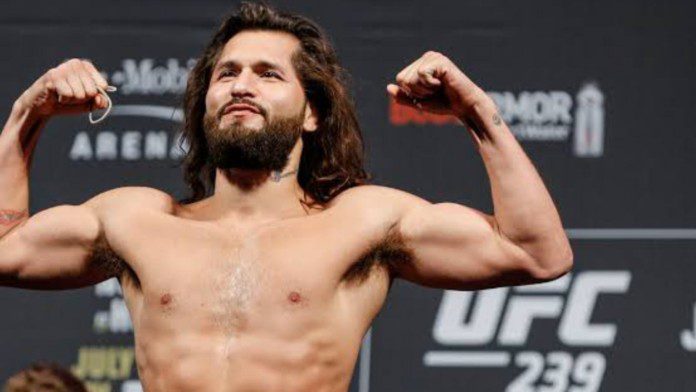 Jorge Masvidal, the Former UFC Welterweight title challenger, was recently scheduled to face Leon Edwards at UFC 269 but had to pull out due to a cartilage tear. Masvidal and Edwards were set for a grudge match at the event, like Edwards, who is on the verge to get a title shot wanted to settle the beef with Masvidal, who lost both of his title shots against Kamaru Usman.
As Masvidal had to pull out of the fight due to his injury, has been getting DM's from many disgruntled fans on Twitter after he was blasted by many MMA fans on Twitter for pulling out of the fight.
Masvidal is known as one of the toughest guys on the roster someone who will take on anyone at any time and at any place and for him to pull out of the fight due to a dangerous injury is somehow making many fans angry. In one of his latest tweets, Masvidal showed a screenshot of a fan DM'ing him and cursing him.
Masvidal sarcastically or characteristically quoted Dark Knight while showcasing the tweet. Masvidal tweeted, "You either die a hero or live long enough to see yourself become a villain". The fan was seemingly trash-talking Jorge. The same situation happened with CM Punk back in 2019 and it seems these kind of things are becoming more common.
Regardless, it was disappointing to see Masvidal pull out as his grudge match against Edwards was something fans have been looking forward to for a very long time.
"He's nothing but a journeyman"- Leon Edwards slams Jorge Masvidal for pulling out of their fight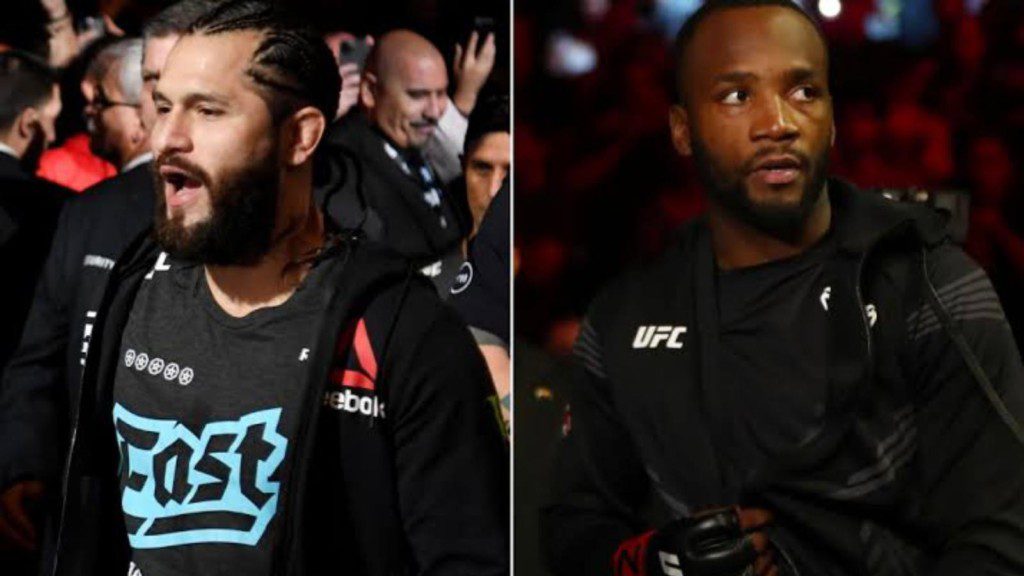 The rivalry between Edwards and Masvidal stems from a backstage incident that occurred nearly three years ago in London. During his post-fight interview, Masvidal heard Edwards jawing at him from afar and decided to confront him about it. Masvidal ended up unleashing a combination on Edwards, bloodying up the Brit.
So despite Edwards' focus on UFC welterweight champion Kamaru Usman, he could see himself fighting Masvidal, even if he wins the title, just for the sake of settling their beef. "It's possible, because like I say, that (backstage altercation) left a bad taste in my mouth," Edwards said. "There's bad blood there forever – so possible. We'll see. I'm focusing on being a world champion, focusing on achieving my goal. He's doing what he's doing. I feel he'll probably retire, as well. I reckon next year, he'll probably retire."
Leon never had anything nice to say about Masvidal before and it seems his opinion towards him is quite concrete in his mind, as Edwards said, "I knew this going into the fight that he's a fake. He had, like, a good year, year and a half that he had the (Darren) Till knockout, the Ben Askren knockout, and that kind of propelled him. But apart from that, he's nothing but a journeyman. Every time he fights, more than likely, he's probably going to lose. My opinion hasn't changed much. I knew what I knew, and now the fans are getting to see it. Now it's clear as day, you know, that he's not who he pretends to be."
The bout is very likely to happen due to its hype amongst the fans and the heat between the two.
Also Read- "We are working on something for Leon Edwards", UFC President Dana White finally drops the news everyone was waiting for