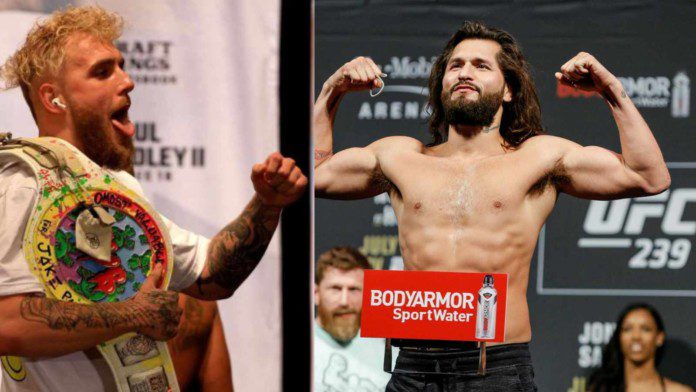 The Youtuber turned professional boxer, Jake Paul won his rematch with a sensational knockout over Tyron Woodley in the sixth round and puts all his critics to shame. In the post-fight press conference, he had nothing but respect for his rival for taking the bout on short notice.
However, he did call out UFC stars Nate Diaz and Jorge Masvidal saying, "Masvidal and Nate Diaz, y'all are some b****es for leaving this arena, because I know you don't want that s**t. I'll take out both of y'all next. Just get out of your contracts with daddy Dana and I'mma f*** them up too. Anyone, anytime, any place."
Masvidal responded to Jake Paul's call-out as he went on to Twitter and uploaded a video saying, "Now to address that little b****, what's his face, uh f*** it. Listen man you can't f***ing afford me. You understand me and other names thay you mentioned, you can't afford it. I know everybody – what you paying, and you talk a big game. You say $50 million here, $50 million there. Bulls***."
"If that was the case Mayweather would have took the f***ing fight with your b**** ass. But he hasn't because you do not generate that type of revenue. "He went on to say that if Jake really wants to fight, he can make a one-fight deal with UFC and if he really wants it, he can come and get it.' Gamebred went on to say, "I fight for money or to fight the best in the world. You're neither."
Jorge Masvidal looked disappointed after Jake Paul knocks out Tyron Woodley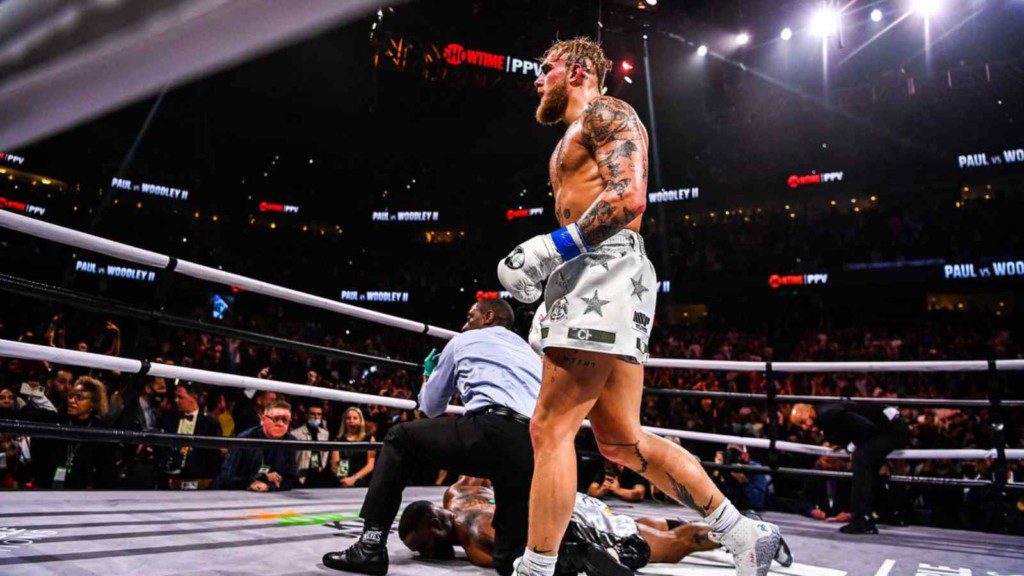 Jorge Masvidal was ringside at Amalie Arena in Tampa, Florida for the Jake Paul vs Tyron Woodley rematch and after Woodley got knocked out, Jorge looked visibly disappointed while leaving. Masvidal was asked what he thought about the knockout to which he had no response and just walked away. However, he later went on to Twitter and uploaded a video calling out Jake Paul to fight in the UFC as a one-match deal.
Masvidal and Woodley are said to be good friends inside and outside the gym as they have trained together so it wouldn't be a surprise to know that he was rooting for 'The Chosen One'. Jake Paul did call out 'Gamebred' to fight but with Masvidal's response, it doesn't seem likely at all to see a matchup between them to go down anytime in the near future.
Also Read: "Tommy would've looked a lot worse than that," Paul claims Tyron Woodley is tougher than Tommy Fury.