Jose Aldo has got the taste of blood and has already set his crosshairs on his next target. After his UFC victory at ESPN 31 over Rob Font, the former featherweight champion doesn't know the definition of resting and is already ready to train for his next opponent. Who is this opponent that Aldo wants to fight so bad?
Jose Aldo who has an impressive track record of 31-7 in the MMA and 13-6 in the UFC took down Rob Font via unanimous decision in front of a jubilant crowd at the UFC Apex in Las Vegas today. Although he wants to fight for the title and get the No.1 spot, he thinks rationally and would like to reach there systematically, not by directly calling out to the likes of Petr Yan and Aljamain Sterling. The fighter that Aldo has in mind is the most sensible choice as his next opponent.
His dream opponent has recently returned to the tournament from a two-year suspension issued by the USADA. Upon his return, he beat Cory Sandhagen in the UFC 27. He was rested following an injury and then the follow-up surgery, but his spirits were never down, but always flared up! He is restless to fight and this will make the match with Aldo more interesting if it is accepted by the UFC.
Who is this mystery opponent ? Jose Aldo reveals it in post match interview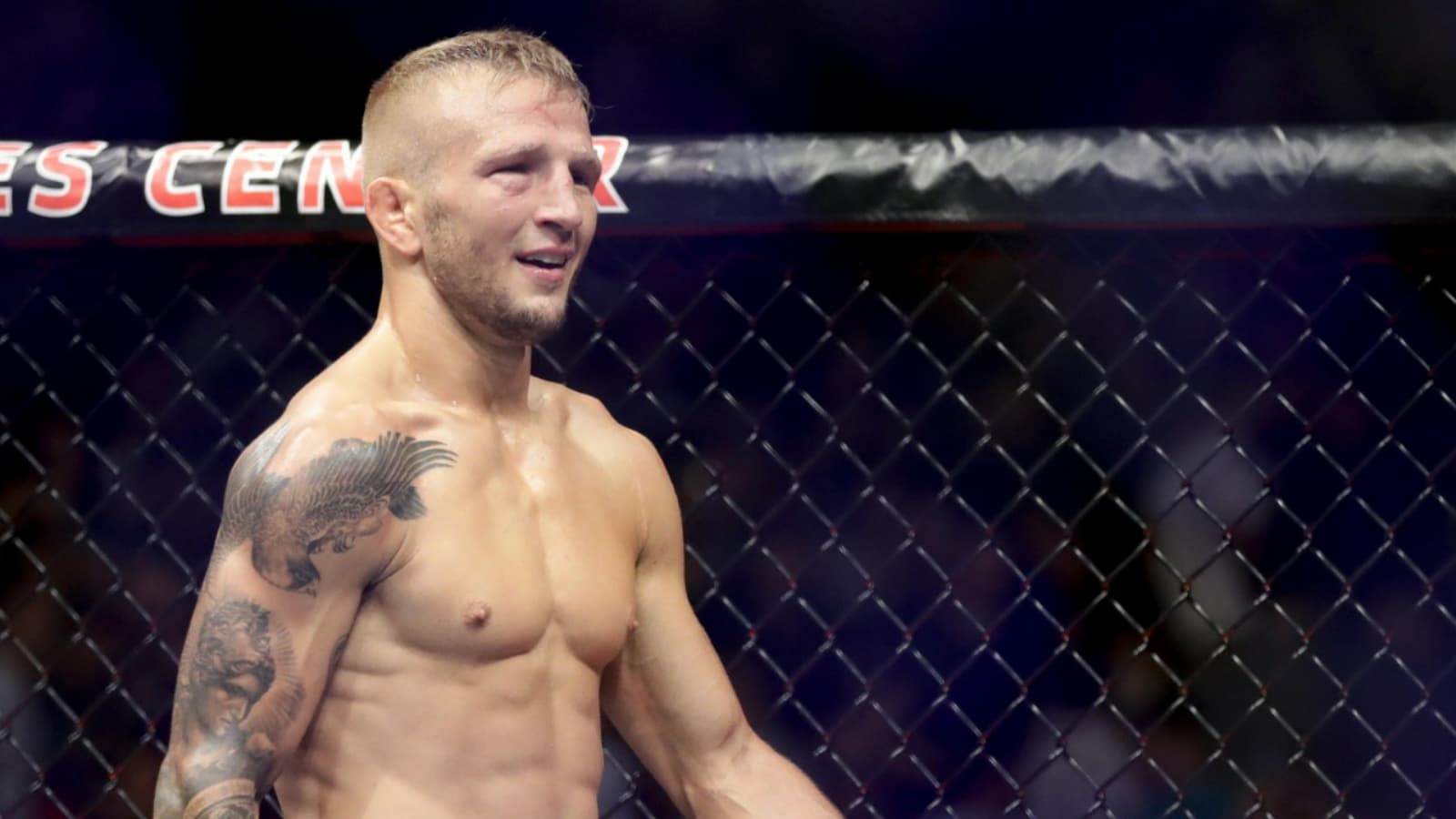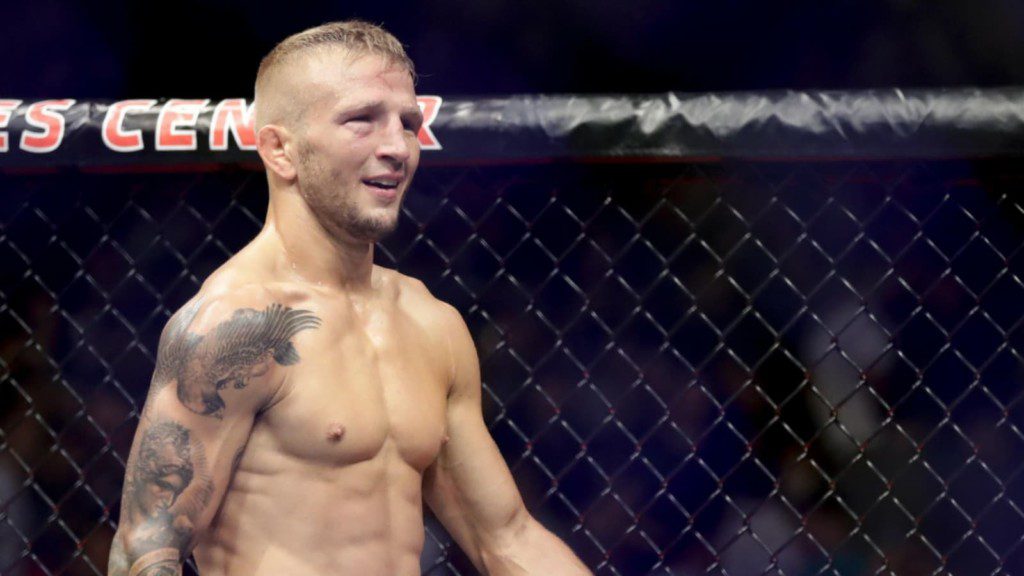 "Of course I want to fight for the title but we don't know what's going to happen with that," Aldo revealed to Daniel Cormier through an interpreter during his UFC on ESPN 31 post-fight interview. "Dillashaw's right there, so I want to fight Dillashaw. That would be the best opponent next."
A matchup with Aldo would also be very beneficial to TJ Dillashaw. Aldo showed total class and raw power during his recent fight with Font and Dillashaw would be looking to fight such a well-balanced opponent for his next matchup.
"Everyone thinks I can only go three rounds but I proved I can do five and I want to be a champion of this division and I'm still working for that," Aldo said. "We've been talking about this, to become a complete MMA fighter. So yes, I'm going to be standing up and when it goes to the ground I'm going to work down there. This is the new Aldo you're seeing."
Watch Aldo vs Font highlights in the video below-
Also Read- UFC Vegas 44 (main event): Jose Aldo defeats Rob Font after fighting masterclass