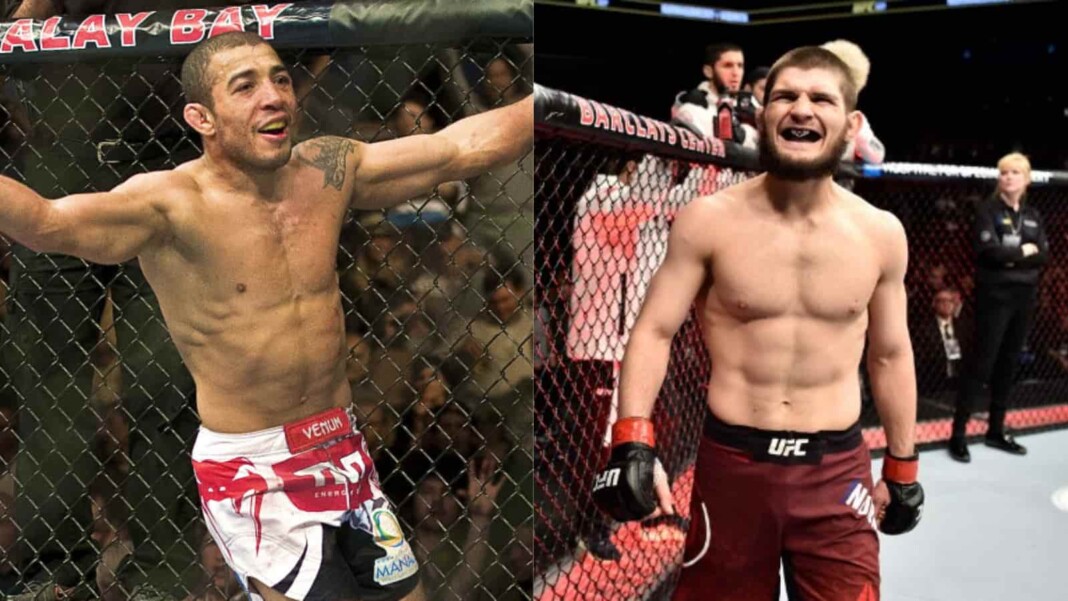 MMA community was riled up after UFC lightweight champion Khabib Nurmagomedov made some harsh comments about Jose Aldo and his fighting career. The Brazilian king himself has finally responded to Dagestani's comments.
In a press conference when the reporter asked if Jose Aldo could reach have a second prime, Khabib Nurmagomedov said it was impossible for the former featherweight champion to do that. He also accused Aldo's longevity and said Jose is still fighting for the money. Jose is now having his go at the bantamweight division and has been pretty successful so far. He is coming off a great win against Pedro Munhoz at UFC 265.
Aldo replied to Khabib's comments and thought he was disrespected. "What Khabib said struck me as disrespectful. I don't know why he despised my victory over Pedro Munhoz. Khabib says I'm done and I don't have a chance of becoming a champion. He remembered my loss to Petr Yan, defeats are also part of this sport," said Aldo in his reply to the criticism.
"I'm still fighting here," says Jose Aldo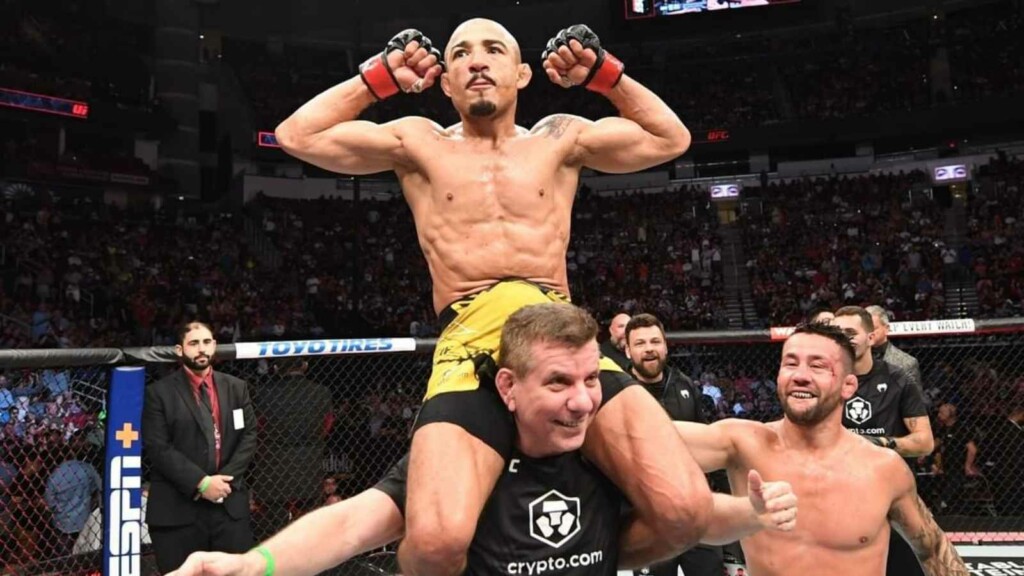 Jose believes Khabib's undefeated record would've been broken sooner or later. "Khabib would have lost sooner or later if he hadn't run away as soon as he became champion. Khabib and I never had any problems. I even offered to replace Ferguson, but he declined. You are starting to realize that retirement was a mistake and now you are trying to subtract other veterans," continued Aldo in his reply.
Jose Aldo has absolutely no regrets on how his career has shaped up. He thinks Khabib on the other hand might regret retiring. "In 10-20 years, I won't regret anything, because I'm fighting here now and Khabib will ask himself, 'And if I kept fighting could I be the best fighter of all time?' This will eat him up on the inside."
Also read: "Anderson Silva might be the GOAT of combat sports," Dana White dares Jake Paul to call out the UFC legend for a fight
"I don't see myself fighting Conor," Jose Aldo ends speculations for a rematch against Conor McGregor.