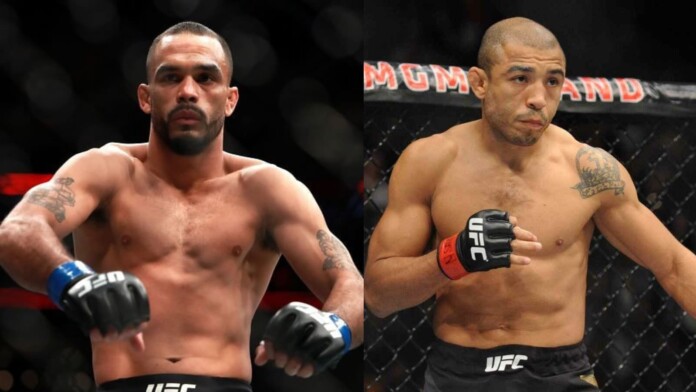 On Dec. 4th, 2021 at UFC Fight Night, #4 Ranked Bantamweight, Rob Font will face the former featherweight champion and the current #5-seeded Bantamweight, Jose Aldo in the main event. As the fight between the Top 5 Bantamweights is right on the horizon, it seems that the title picture is stuck in a weird spot.
Regarding his upcoming match against Jose Aldo and potential fights, Font stated, "There's so many options. I'm not even thinking title right now. I've got this killer in front of me, and I've got two more killers in front of me. … I just want to get in there, get finished with this fight, and then we'll talk from there." The result of this match could possibly set the future of the Bantamweight title in 2022.
If Font were to win the fight that would put his winning streak to 5 straight wins, which should give him a title shot in the future, but unfortunately for him, the current champion Aljamain Sterling and interim champion Petr Yan have yet to unify the 135-pound titles while ex-champion TJ Dillashaw waits patiently.
Font is seeing the possibilities of many different scenarios happening as he could be facing the loser of Yan vs Sterling to get the title shot or he can possibly compete against Dillashaw if he manages to defeat Aldo.
"If you look at Glover Teixeira, I'm still a kid," Jose Aldo compares his journey to the light heavyweight champion, Glover Teixeira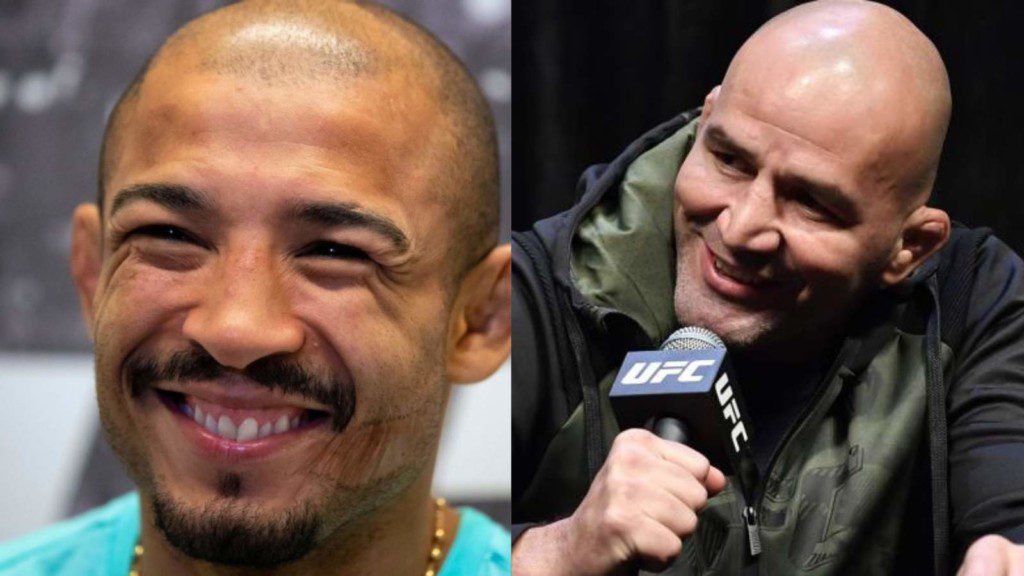 For Aldo, beating Font would put him in a very similar situation as his opponent. As the possibilities for the competitors are many.
"The division is a little bit weird, right, so I think that if I win this fight, I'm not going to the title right away," Jose Aldo makes his intentions clear when he stated, "I think that I have one more stop before going to the title. If you look at Glover Teixeira, I'm still a kid. I want to continue doing this, and I'm not going to stop until I get this title, and I'm going to continue fighting at this high level."
With rumors of the UFC possibly booking Aldo vs Dillashaw in the future, It seems that the Bantamweight division has many roads leading to the title shot for the top 5 ranked fighters. It will all come down to the upcoming UFC Fight Night on Dec. 4, when Jose Aldo squares off against Rob Font.
Also read – "Finishing Aldo is way better," Rob Font aims to stamp his authority for the next title shot by finishing Jose Aldo at UFC Vegas 44