Josh Emmett is one of the top UFC featherweights in the world right now. The fighter has been in the promotion for a long time yet very little is known about his personal life. Take a read to know about Josh Emmett's wife and his personal life.
Josh Emmett has been fighting in the UFC for the last 6 years and is one of the most talented fighters in the world. He has worked his way up to the rankings and is currently sat at #7 in the division. He looks to become the champion of the division. Despite fighting elite contenders in his time at the UFC, Emmett has barely got any media attention. In this article let us take read about the fighter's significant other and how he manages his personal life.
Related "It's hard to go against him" – Josh Emmett believes Jon Jones will retire as the heavyweight champion
Who is Josh Emmett's wife?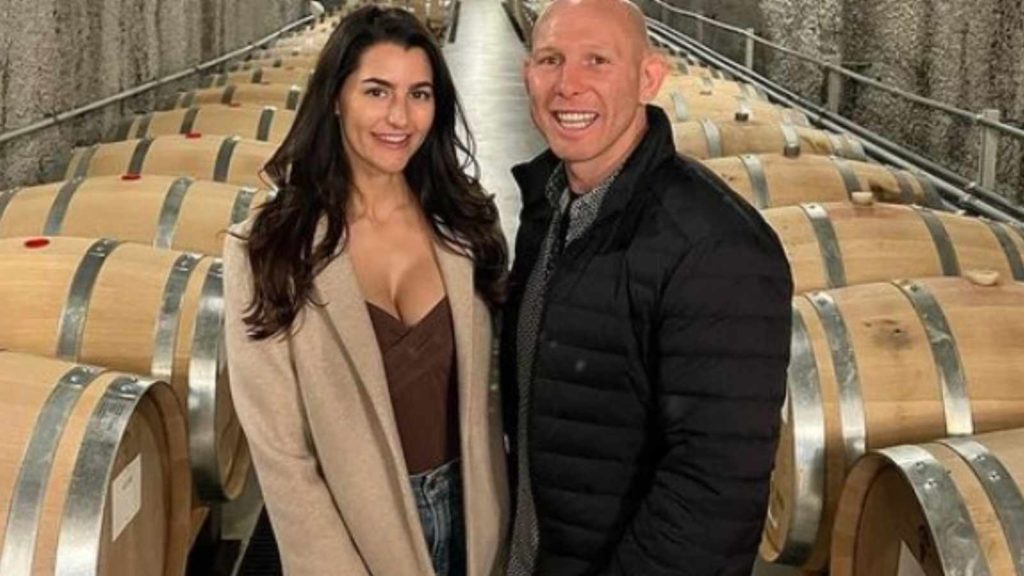 Josh is married to a beautiful woman named Vanessa Emmett. The two have been together for a long time. Both of them are very active on social media and never shy from posting pictures of themselves on their profile. Vanessa handles her own Instagram page which has over a thousand followers.
Josh and Vanessa are wanderlusts and have a goal to travel the entire world. Vanessa and Josh travel the world very often and share their experiences on their Instagram accounts. The fighter has over 70k followers on his Instagram account and like his wife, is very active on the social media platform. Vanessa's occupation is still unknown but the fighter's wife currently has a goal of traveling the world and has the title "EmmettsWorldTour" for her travel journeys.
Vanessa and Josh got married in 2012 going by their Instagram post in 2016 when the missus posted their wedding photo with the caption, "Four years ago today | Happy Anniversary." Both Vanessa and Josh are huge fitness freaks and she has played a huge part in supporting the fighter in his career.
Also read Glover Teixeira wife: Who is Ingrid Peterson Teixeira and how did she meet the UFC 267 star?
Jairzinho Rozenstruik wife: Who is UFC's Brutal KO artist married to?