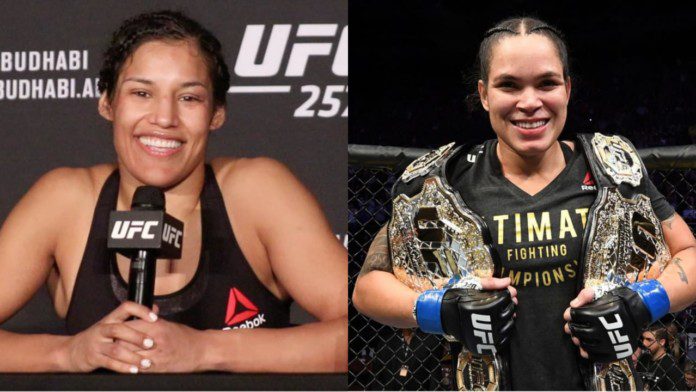 UFC women's bantamweight title contender Julianna Pena is getting restless to take on the two-division champion Amanda Nunes at UFC 269.
Amanda Nunes is undoubtedly the greatest female MMA fighter. The 'Lioness' rules the women's bantamweight and featherweight division. She is now returning to the bantamweight division to defend her belt against Julianna Pena. Pena, has been waiting on this title shot for a long time and is surprised with the power Nunes has in the women's UFC.
In a recent episode of MMA Hour, Julianna spoke about the situation in the women's bantamweight division and how Amanda is never questioned about her decisions. "When you are the champ and you have beat everybody that they put in front of you so farm you can do whatever you want, you can do wrong," said Julianna in the interview.
Amanda last fought in the bantamweight division in 2019 when she defended her belt against Germaine De Randamie. Amanda and Julianna were initially supposed to fight at UFC 265 but due to COVID complications, the fight has been postponed to UFC 269.
Julianna Pena is confident about her fight with Amanda Nunes at UFC 269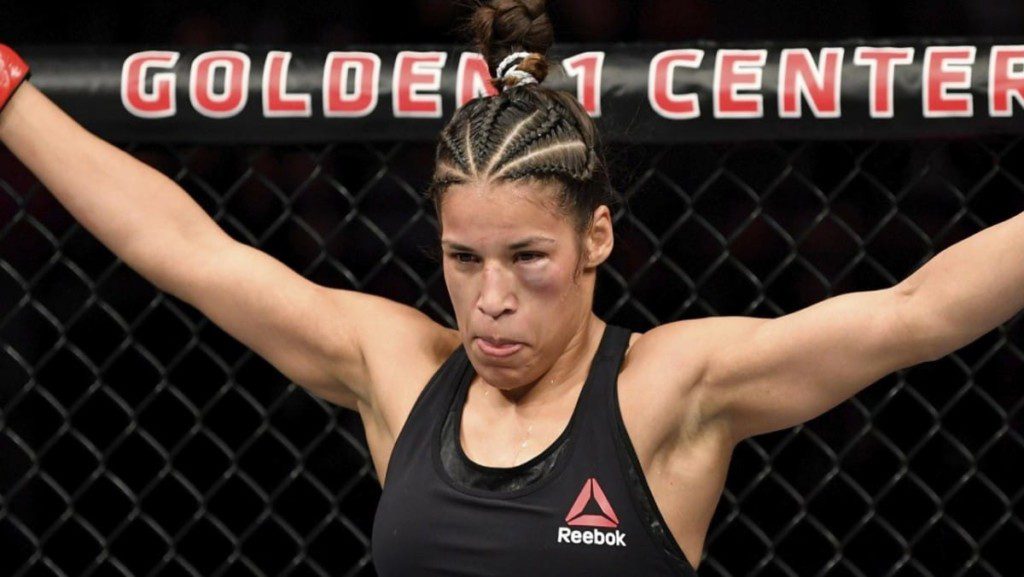 Julianna is a veteran in combat sports and has been longing to get her hands on gold for a very long time. After several excellent performances inside the octagon, Pena is going to face Nunes for the bantamweight title. Despite all the waiting she has had to do, the Venezuelan Vixen is ready for her battle.
Talking about Nunes' privilege, Pena said, "They are very smart and methodical about how they do things. And Dana's told me, when you've done as much for the division as Amanda, you get away with a lot more." Nunes became the bantamweight champion in the year 2016 as she submitted Miesha Tate to become the champion.
"For whatever reason, she's done a lot for the division, so she can basically get away with murder, and everyone else has to eat it. It's going to happen, I just need to continue to be patient," said Pena on her rival.
Also read Tensions rise as Rampage Jackson and Shannon Briggs almost fight during the Triad Combat weigh-ins