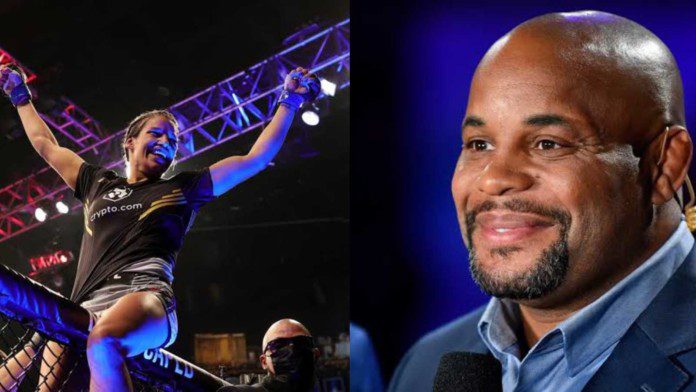 Julianna Pena pulled off one of the biggest upsets in mixed martial arts history to score a second-round submission win over Amanda Nunes and win the UFC bantamweight title at UFC 269 on Saturday.
Daniel Cormier, former 2 division UFC champion, was left stunned. When asked about his thoughts on the fight, Cormier headed over heels. This is very prevalent as not only did Pena defeat the bantamweight champion, but she also defeated the fighter who has been regarded as 'The GOAT' by the MMA fans, critiques and even by Cormier.
Watch DC reaction to Julianna Pena win:
Cormier said, "She called her shot, she says, that she would make Amanda Nunes remind her how she would fatigue and how she would quit," Cormier added, "you know what she did? She fought her ego."
"When Nunes beat her up on the ground in the first round, Julianna got off the stool, went back to the center and literally stood on the quarter, and said Amanda Nunes I am not going anywhere if you wanna beat me, you're gonna have to go through the fire." DC talked about how mid-way through the second round Amanda Nunes's facial expression changed and she started to fatigue and ultimately Julianna submitted her.
"Don't ever doubt me again"- Julianna Pena makes a statement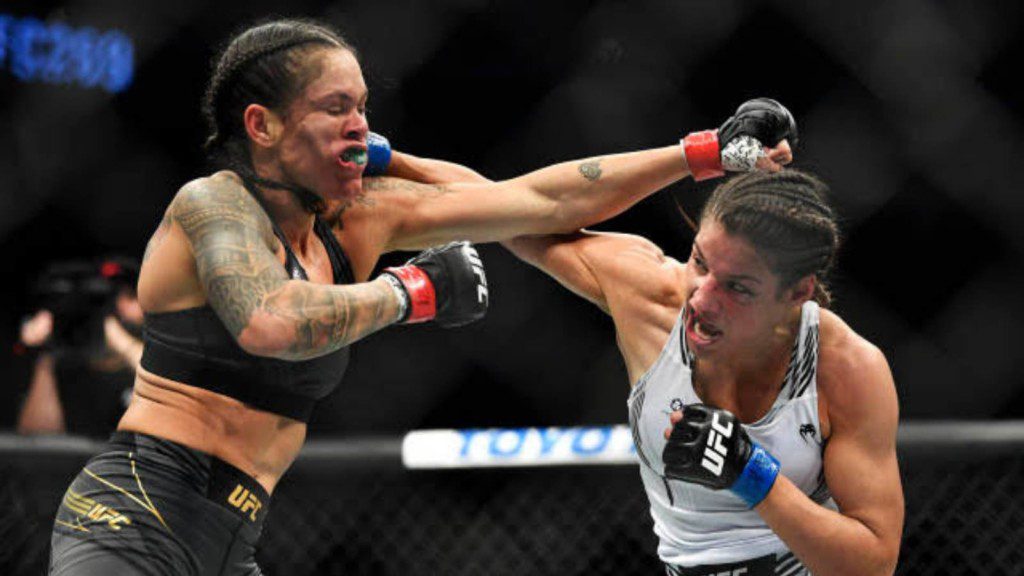 Pena looked to be in trouble in the first round of the co-main event against one of the most dominant champions the sport has ever seen, but the 32-year-old came storming back in round two, rocking Nunes with combinations.
Coming into the fight a heavy betting favorite Nunes, whose record includes wins over Ronda Rousey, Valentina Shevchenko and Cris Cyborg, wilted as Pena poured on flurries of punches as the two stood and traded blows before the fight went to the mat.
Nunes' five-year reign at the top came to an end when she tapped out at the 3:23 mark of the second round as Pena sank in a rear naked choke to hand the Brazilian her first defeat since September 2014.
"I told you, don't ever doubt me again. Willpower, strength, and determination will take you places," Pena said in a post-fight interview in the cage. "You literally have the ability to do anything you want in this life, and I just proved that tonight"
Nunes was very clear in giving full credit to the new champ, but don't think for a second Nunes won't be installed as a heavy betting favorite again in the rematch. Any time a dominant champion loses, they are always a loose string to be tied in combat sports. To be the champ you must beat the champ, and in some cases, you must beat them twice. This is such a case.
Nobody can take away what Peña accomplished on Saturday, and she'll have more believers in the rematch. But there's nothing else for her to do besides to do it again. She knows that, and she's prepared for it. A rematch is inevitable
Also Read- "Don't ever doubt me again"- Julianna Pena shocks the world after beating Amanda Nunes