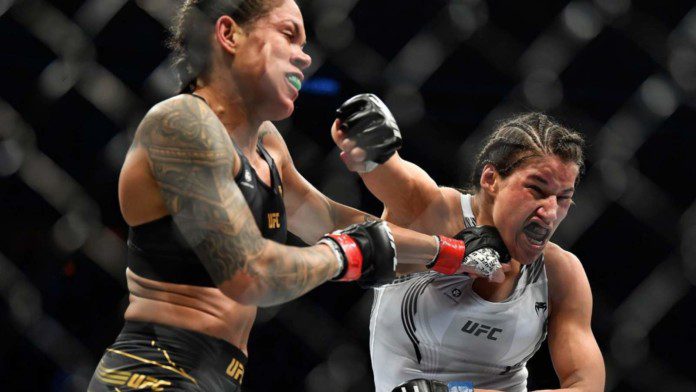 Julianna Pena is sick and tired of hearing people pass comments on her win against Amanda Nunes. Everyone is going around saying that the win against Nunes was pure luck and that Amanda Nunes gave the match away. But the one that works hard knows the blood, sweat, and tears that they have put in.
In an interview with MMA Hour, Pena said, " I'm about to snap this girl's arm. I'm about to be the first one to win by straight arm lock, that's what was playing in my mind. People were like, 'She's gonna choke her!'. I was like, 'I have her arm!'. I wish they could see that. I don't know if they could see that actually. I had her in trouble in round one and I knew that that was the moment I realized that if this is how our grappling is gonna be, I could do it all night long."
"I knew that I had the match under control when I heard her panting heavily during the match, and I was cool, chilling." Pena continued. When she was asked by the interviewer if she was surprised that Nunes didn't crumple under the continuous barrage of punches from her, Pena said, "I told everybody that the only way you fight this type of firepower is when you fight fire with fire. It was gonna take much more than just a punch to take me down. So it was not a surprise that she didn't crumble."
Julianna Pena believes that she had the upper hand against Amanda Nunes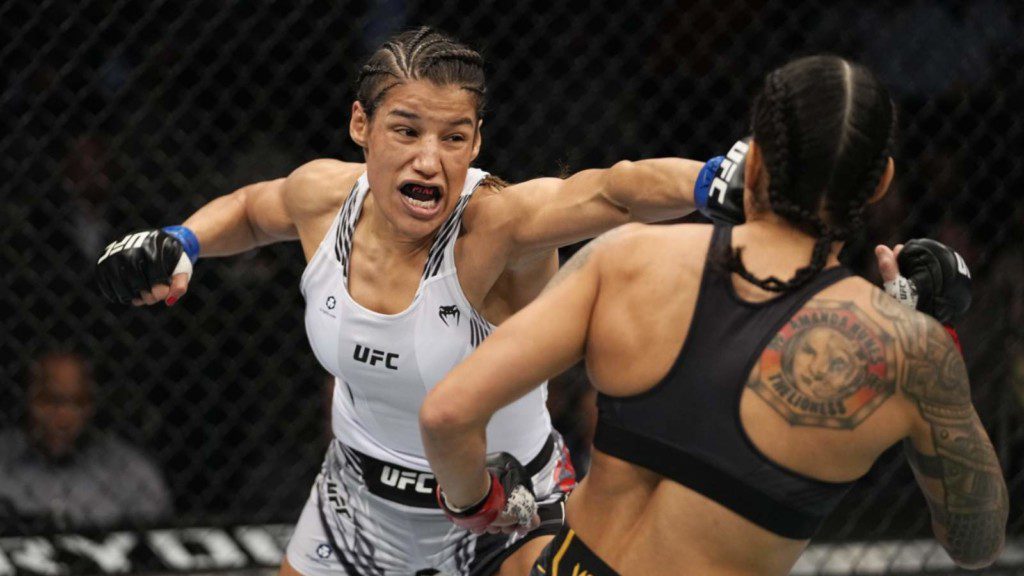 Julianna Pena firmly believed in herself and was sure that she would win from the very beginning. She said, " When I was rocking her on her feet, I saw my team in the peripheral vision and saw that they were indicating that I finish her. That's when I pushed her against the cage and the takedown was right there, just available and the choke came in just like I practiced. So all the stars were aligning well with my hard work."
Pena believes that the win was a result of her hard work, determination, and sheer will. She even is ready to fight Nunes again in a rematch if she wants to.
Watch the exclusive interview of Julianna Pena with MMA Hour in this video-
Also read- "Don't be doin this now"- Kayla Harrison retorts to Julianna Pena's call out post-UFC 269 win