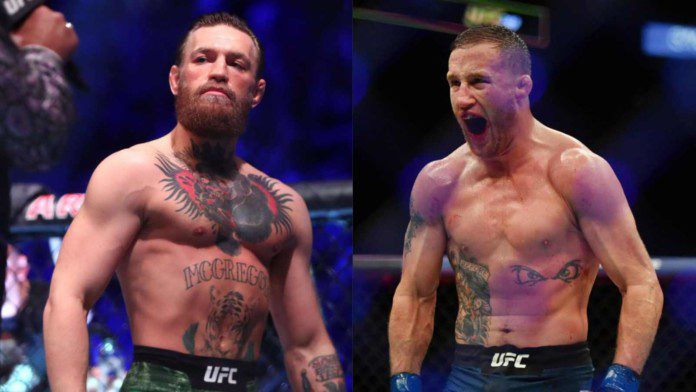 Justin Gaethje isn't letting Conor McGregor fight for the title before him! After defending his belt against Dustin Poirier at the main event of UFC 269, the champion Charles Oliveira earned everyone's respect in the division. He was hurt by a couple of big strikes from Poirier, but he came back stronger and submitted Dustin to retain his belt.
Gaethje secured his title shot after defeating Michael Chandler in his previous bout, and he congratulated the champ for such a wonderful performance, he also talked about their upcoming match and said, "At the end of the day, if my striking isn't better than [Charles Oliveira's], then I'm f**ed, per say. This is where I am great… He's incredibly dangerous in the striking department… but I better be better or else I'm gonna be in a fucking world of trouble."
Irrespective of the company's decision, MMA's biggest star Conor called out Oliveira for a title shot and the champ accepted it. He claimed he worked his way hard to get the belt, and made many sacrifices along the line, if a fight against McGregor puts his family in a better place then he would most certainly accept it.
Justin Gaethje is not letting Conor McGregor get a title shot before him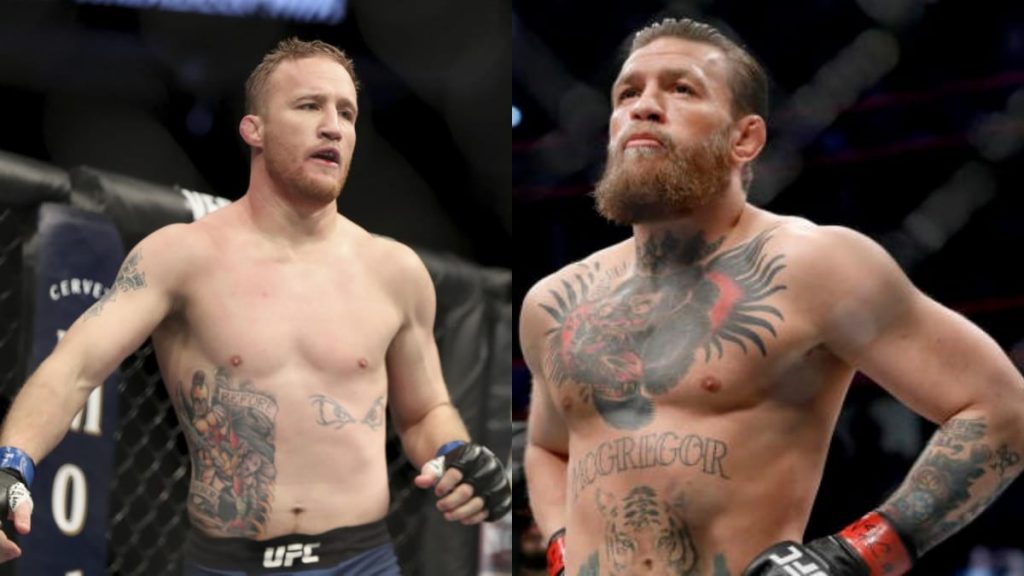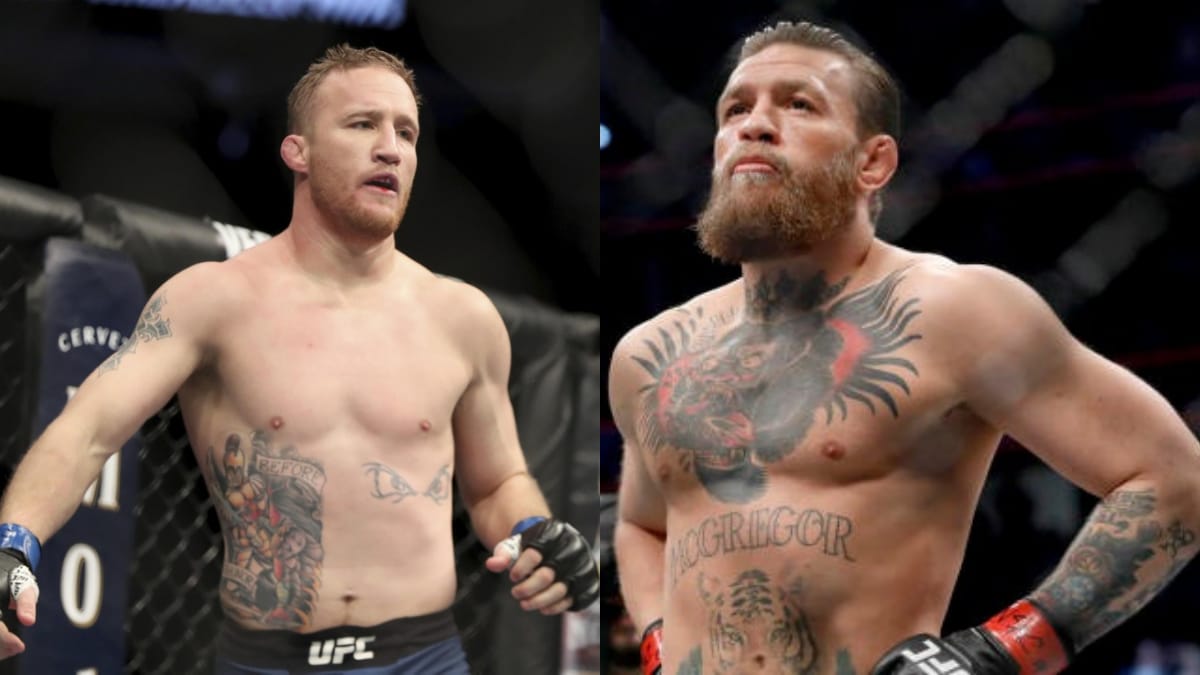 Conor is on a two-fight skid, he is currently recovering from a broken foot injury, and Justin is not letting him get a title shot just because he's famous, talking to TMZ sports he said, "I'll burn it all down. What do you mean? F*cking burn it down, that's what I'd do. (Conor) is so irrelevant. He has not won a fight since 2016 in the lightweight division. I'm ranked No. 1. I saw they updated the rankings. I'm No. 1 now. That feels pretty good. My whole life I've been working towards this. That is what's next. If not, I'll f*cking burn it down. I'll show up and start throwing dollies everywhere. I don't know what the answer is."
"I would absolutely not allow him to fight for the title," Gaethje said. "He did not win and go through the process. He's not gonna sh*t on everything that we – there's too many. Beneil Dariush, Islam Makhachev, those are the guys that we fight. Not Conor McGregor. That's not how this works. He's becoming more and more irrelevant as time goes on. Pretty soon you won't even be asking me these questions. It's gonna be a beautiful f*cking day."
Also read – "Maybe we meet him"- Conor McGregor's coach erases all doubts about Charles Oliveira as a champion, hopes to set up a fight in the future