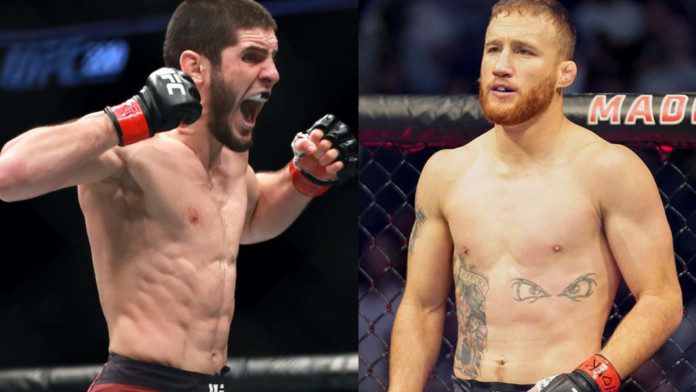 Justin Gaethje is not letting anyone stop him from being the next title contender. Not even his competitor, Islam Makhachev.
The lightweight division is stacked right now with a handful of fighters in the top rankings who make a great claim to the next title shot. Dustin Poirier vs Charles Oliveira takes place at UFC 269 at the end of 2021 and Justin Gaethje is already waiting to take on the winner of that championship bout.
Gaethje won't get his title shot that easy as Khabib Nurmagomedov's successor Islam Makhachev, who is on a 9-fight win streak is also claiming the next title shot. Gaethje has gone to war against the likes of Daniel Cormier, Khabib, and even Islam on social media to explain why he deserves the next title shot.
In the recent interview with MMA Fighting, Gaethje spoke about his claim to the title shot. "I have respect for what [DC] tried to do. But again, not even DC can challenge the f**king integrity of what I just did," said Justin about going after Cormier for rooting for the Dagestani lightweight.
"War is coming," Justin Gaethje warns Islam Makhachev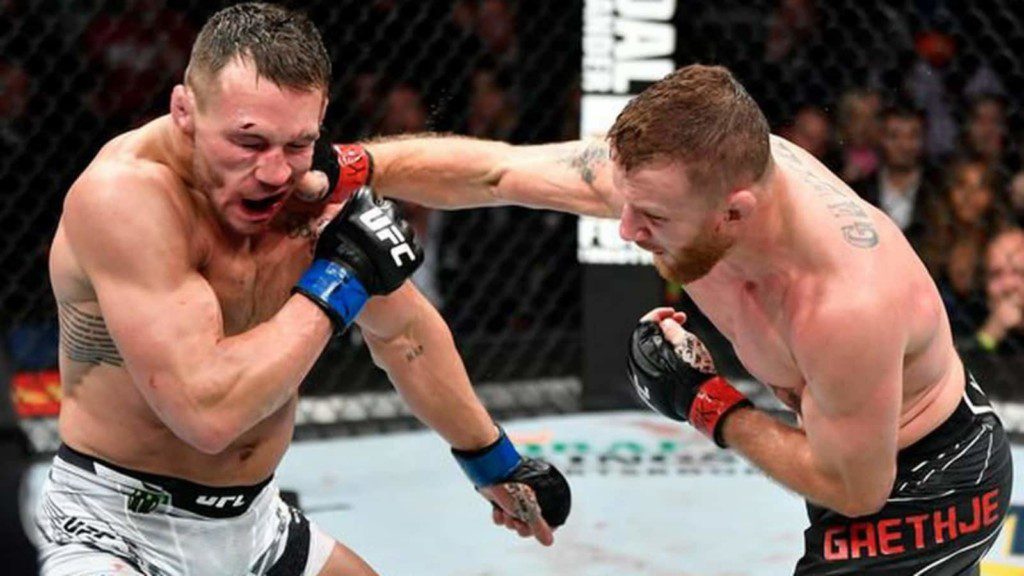 Gaethje is coming off a stunning win against former lightweight contender Michael Chandler at UFC 268. The fans are leaning towards the Highlight after the barn burner of a fight at the Madison Square Garden. Gaethje is currently ranked #2 in the UFC rankings of the lightweight division. Justin prior to fighting Michael was coming off a title shot against Khabib Nurmagomedov at UFC 254.
Islam on the other hand is coming off a stunning first-round finish against Dan Hooker who Michael Chandler defeated in the first round to get a title shot at UFC 262. After only one fight in the UFC. Islam also has the highest winning streak tied with the champion of the lightweight division himself.
In the interview, Justin said he would let Islam get the first title shot if he became the champion but he wants the Dagestani and his friends to stay out his way now. "I'll beat one of those guys [Dustin Poirier or Charles Oliveira] and I'll let him go first if he gets his spot…War is coming. He has to know one thing, f**king war is coming. So bring it," Justin in the interview.
Also read "Do her like a dog," John Fury makes a vulgar comment on Jake Paul's girlfriend Julia Rose ahead of Tommy Fury fight
"Some 500 punches," Jiri Prochazka reveals his crazy "Naruto" style fight training