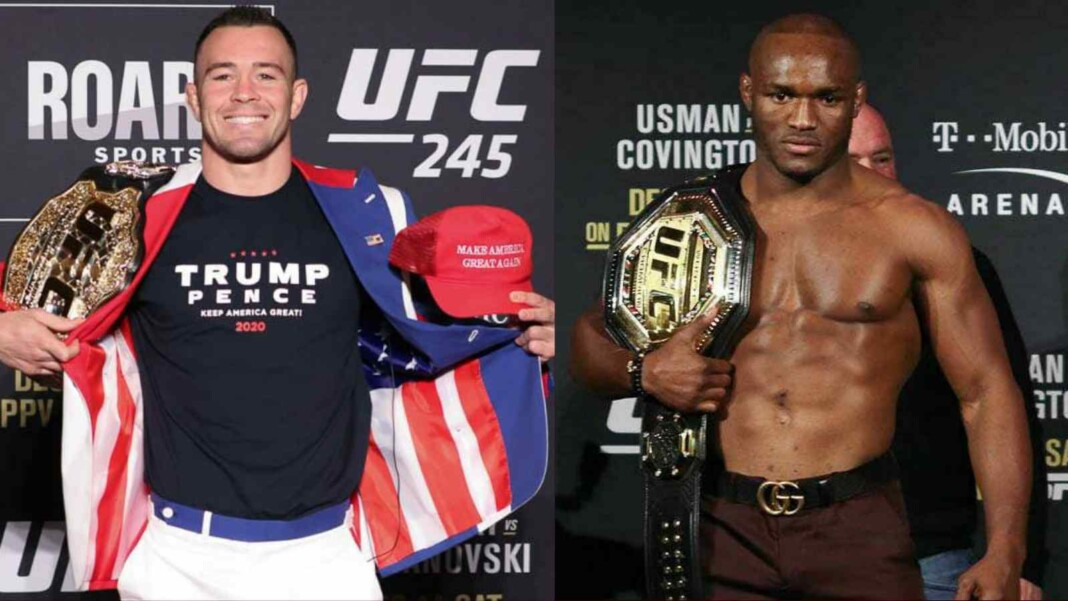 The much-awaited rematch between Kamaru Usman and Colby Covington is on the cards. The match is set to headline UFC 268 which is set to take place in November. After much dilly-dallying, the fight has finally been confirmed. Marc Raimondi of ESPN was the first to report the same, after UFC President Dana White told Brett Okamoto of ESPN.
The date and venue of the fight have not been confirmed yet. But it is reported that the fight might take place at the Madison Square Garden, which has seen a ton of mega-hit pay-per-views.
Kamaru Usman has defended his belt thrice since his win over Colby Covington at UFC 245
ESPN MMA's tweet read, "Kamaru Usman will meet Colby Covington in a welterweight title rematch at UFC 268 in November, Dana White told @bokamotoESPN. The date and location are not finalized yet, but UFC is hoping for the fight to headline Madison Square Garden."
The last time the pair met, was UFC 245 in December 2019. In what is considered to be one of the greatest welterweight contests of all time, Usman and Covington fought an absolute bloodbath, before Usman somehow managed to break Covington's jaw and earn a TKO victory towards the very end of the final and fifth round.
Since then, Covington has fought just once, wherein he earned a TKO victory over the now-released Tyron Woodley. 'Chaos' devastated Woodley causing a rib injury that forced the referee to stop the contest.
Usman, on the other hand has fought thrice since UFC 245. He first beat Jorge Masvidal at UFC 251, then TKOed Gilbert Burns at UFC 258, before devastating Masvidal once again (this time a brutal KO) at UFC 261.
Also Read: Zhao Shuai Net Worth: Know all about The Chinese Taekwondo practitioner, Bio, Career achievements, Coach, Parents, and more
Also Read: Jang Jun Net Worth: Know all about The South Korean taekwondo practitioner, Bio, Career achievements, Coach, Parents, and more