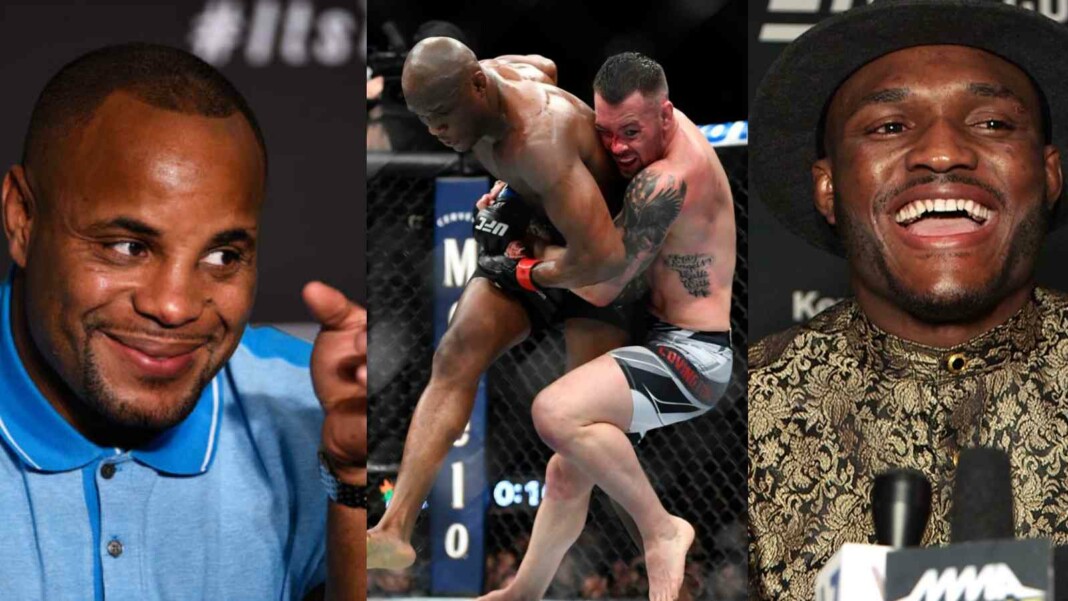 Kamaru Usman is not ready to fully accept the takedown from Colby Covington at UFC 268. Daniel Cormier taunts the welterweight champion about his takedown defense record.
Kamaru Usman is coming off yet another spectacular title defense at UFC 268 against his bitter rival Colby Covington. The Nigerian Nightmare is yet to lose a single fight in his career in the UFC. Usman is now getting shouts for being the greatest welterweight of all time. The number one pound-for-pound fighter joined former two-division champion Daniel Cormier to celebrate his victory and talk about his future in the sport.
Usman has got to a point in his career where he is so dominant that the audience has started to make a big deal when his opponents get near to taking him down. Usman holds the record for 100% takedown defense according to UFC stats. Cormier, who is also an expert at wrestling like Usman, believes that record was broken by his rival Covington in the last fight. While many believe it is a takedown, some perfectionists seem to disagree.
In his recent appearance on ESPN MMA's show, DC&RC, Usman and Cormier argued over whether Colby Covington broke Usman's record or not. "Now see DC, we wrestled in a different era where the transition time between these takedowns and control are different. Nowadays it is very very different where they are letting these guys wrestle in these positions to help secure a takedown," Usman spoke in his defense about the different rules of wrestling over time.
Daniel Cormier is not having any of Kamaru Usman's excuses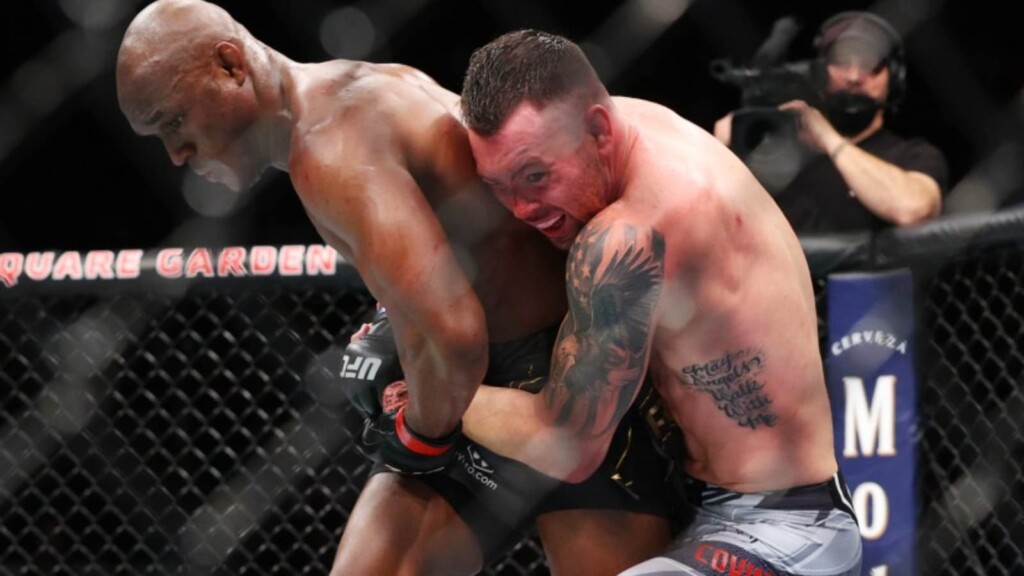 Kamaru believes if they had to go by the books, Covington did not really secure a takedown but he still does give him props for getting close. "You know unfortunately he just didn't really secure the takedown. It's 50-50 because some referees were still neutral there you know?" Usman said with a grin on his face.
As Usman tried to make his point, DC cut him off by yelling, "TWO, TWO!" saying Colby secured two takedowns against Usman in their rematch. "It's okay you got back up and got a takedown of your own," said Cormier talking to Usman on DC & RC.
Do you agree with the champ on this one? READ: Did Colby Covington break Kamaru Usman's 100 percent takedown defense record at UFC 268?
Also read: "Garbage!" Conor McGregor rips UFC for their new promo of UFC 269 featuring Dustin Poirier