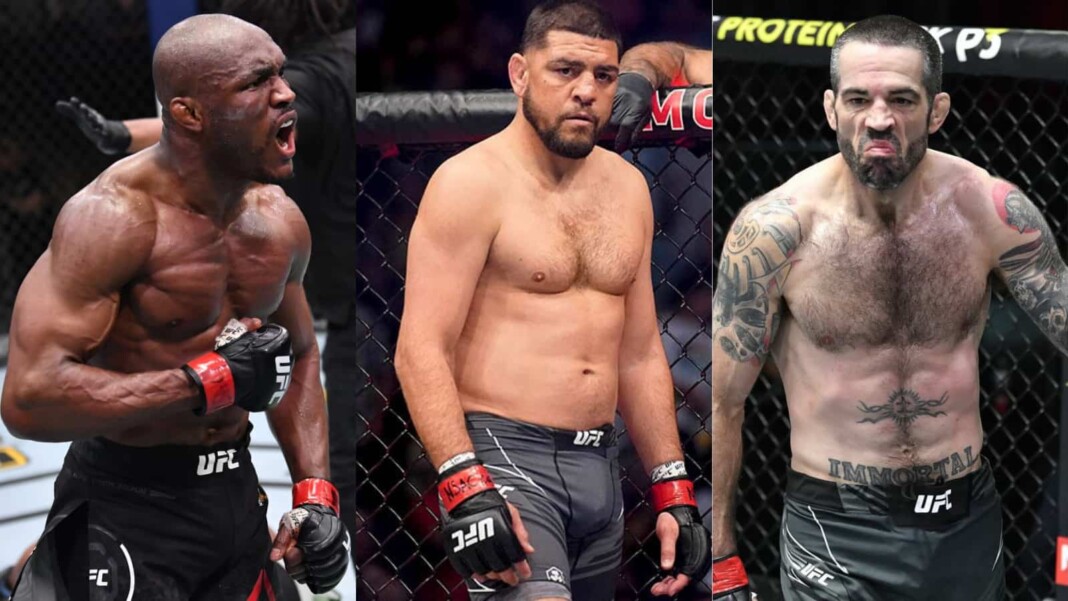 The UFC Welterweight fighter, Nick Diaz returned to the competition after six years to face the former UFC Welterweight fighter, Robbie Lawler at UFC 266. Diaz's comeback received mixed reactions from the MMA fraternity and the UFC Welterweight champion, Kamaru Usman was one of them who complimented Nick Diaz.
The UFC president Dana White also complimented Diaz for his performance and credited him for putting on a show after a six-year-long layoff. In one of his recent interviews with Helen Yee, Usman also talked about Nick Diaz doing a great job against Lawler but he also added that the veteran should smartly pick his opponents for future fights.
Kamaru Usman says, "He has to fight a fight that makes sense for him, That was an entertaining fight. Being out for over six years, It's challenging to be able to come out, people expect him to perform. He did a great job, obviously Robbie [Lawler] was just too much. Robbie's actually had activity, Robbie's a tough dude."
Kamaru Usman is really impressed with Nick Daiz's performance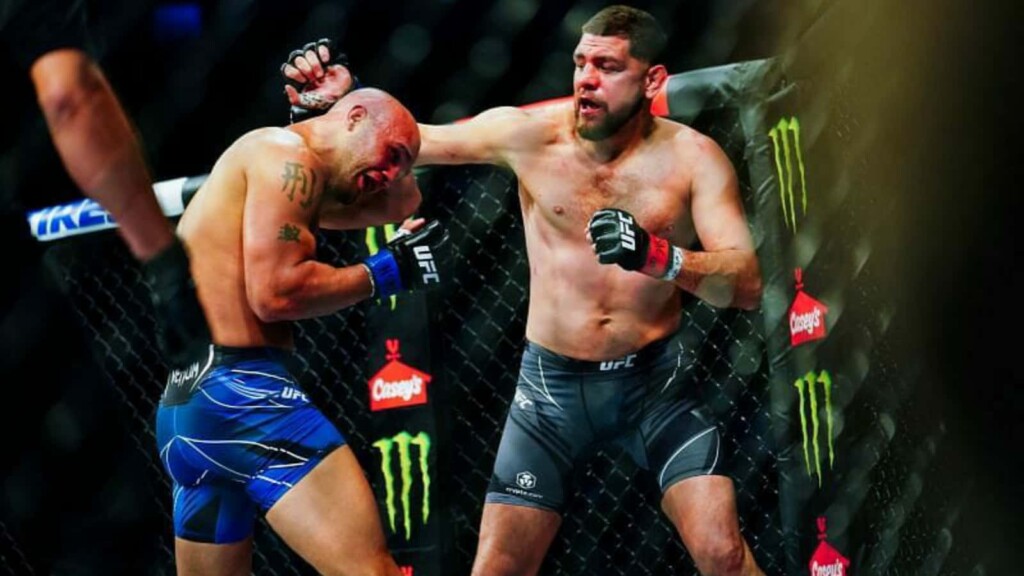 Nick Diaz claimed before his fight against Robbie Lawler that he would beat the shit out of Usman and he also claimed that he should be fighting Usman instead at UFC 266.
Diaz said, "I think I'll beat the s–t out of Usman. I'll have a better shot against Usman than I do Lawler, just because I already beat Lawler. This doesn't make sense for me to go in and fight Robbie Lawler again. I don't know why I'm doing this. … This should not happen. Whoever set this up is an idiot. I don't know why I'm doing this. I don't know why this happened. I should be fighting Kamaru Usman—and that's it."
Usman on the other hand will make his comeback inside the Octagon at UFC 268 to face Colby Covington in a rematch and he would love to see Nick Diaz throwing shots with someone like one more veteran of the game 'The Immortal' Matt Brown, Kamaru Usman added,
"I really liked what I saw out of Nick Diaz, if he's willing to come back he just has to be smarter with the fights he picks. He is in that position, where he can pick fights. I wouldn't mind seeing him and Matt Brown throw down. I think that's a tremendous fight, wouldn't mind seeing that."
Also Read: "I might have to go drag Canelo out," Kamaru Usman pitches a super fight with boxing legend Canelo Alvarez.