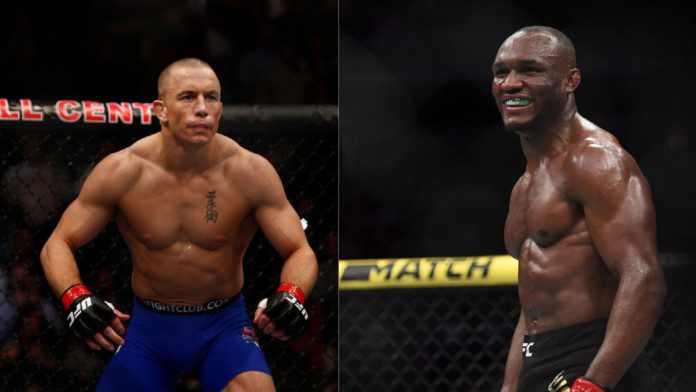 Kamaru Usman is all on his way to becoming the new welterweight G.O.A.T. (Greatest of all Time) provided his stays dominance stays relevant for a few more years to come. Usman has the most title defences since 2017, has the most title defences amongst the current roster of champions, and more importantly, has the third most title fights in all time UFC welterweight history. Usman has been nothing short of a force to reckon with.
Usman last fought at UFC 268 where he took an unanimous decision win in a rematch against arch-rival Colby Covington. This adds another fight of the year candidate to an all time great rivalry and Usman is not just breaking records but creating legacy. His overall career wins now include the opponents in Colby Covington (twice), Jorge Masvidal (twice), Gilbert Burns, Leon Edwards, Demian Maia, Tyron Woodley, Rafael Dos Anjos and many more.
UFC Champion Kamaru Usman discuss why fight with Georges St-Pierre not in the radar anymore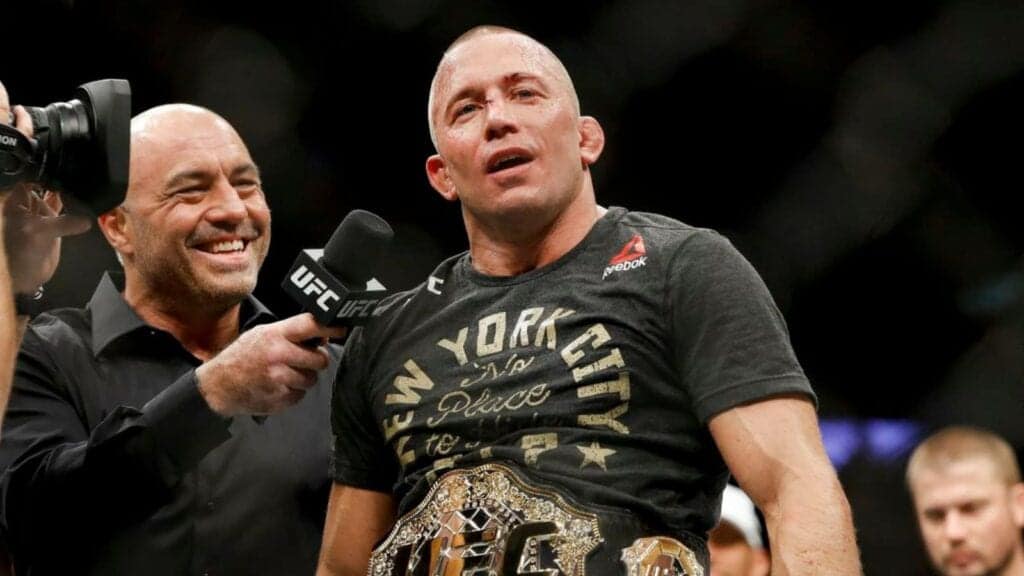 Considered by many as not just the greatest welterweight but the greatest mixed martial artist of all time, Georges St-Pierre is on a legendary high in records of the most title fights in the welterweight history, the most title defences in the welterweight history, the most time spent on top position over opponents in ground game and at one point of time had the most wins in UFC history which wasn't surpassed until 2019.
On top of all this mentioned above, St-Pierre is the one of six fighters to hold titles at 2-weight classes. St-Pierre's list of defeating opponents include the prime versions of Nick Diaz, BJ Penn, Carlos Condit, Matt Hughes, Michael Bisping, Josh Koshchek, Johnny Hendericks, and many more. St-Pierre was inducted into the 2020 class of UFC Hall of Fame last year.
Kamaru Usman had his take on St-Pierre fight since the latter is so disciplined to train to this day even 4 years after his retirement. St-Pierre had no thoughts of returning to the octagon once he finalised singing his swan song, even when there were talks of having a superfight with lightweight great Khabib Nurmagomedov. St-Pierre would most likely look forward to charity boxing matches if there's any possibility of him returning to combat life.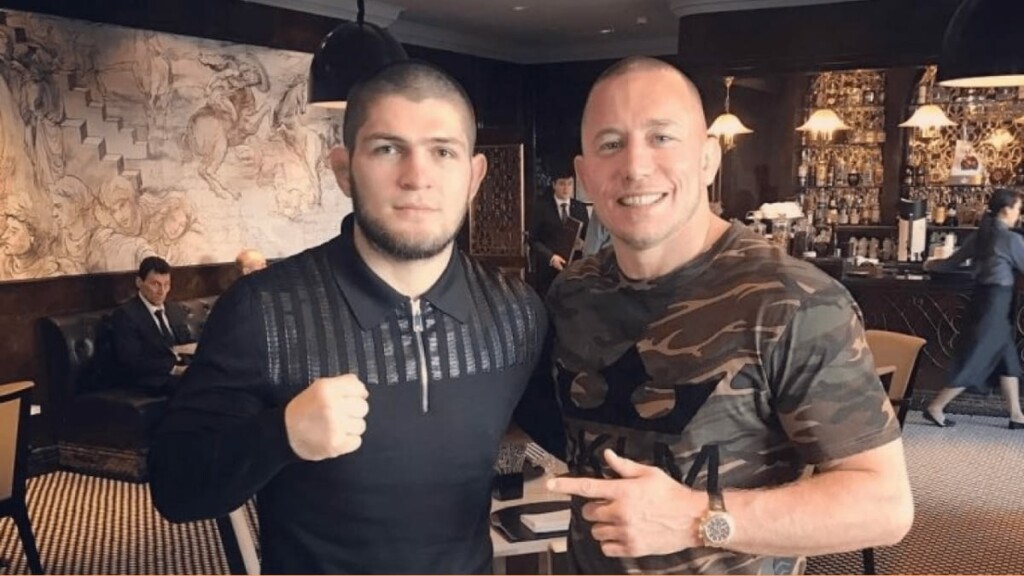 In an interview with FULL SEND PODCAST, Usman said "Georges is the shadow that haunts the division. Well, did. Not anymore," as transcribed by MMA Junkie. "When Tyron Woodley was champ, he haunted the division. When Robbie Lawler was champ, Georges haunted the division, because everyone knew the champ never lost his belt and he was just kind of floating out there, still training – you could tell he was still working out, and he was just kind of out there. Like Khabib (Nurmagomedov) now. He haunts the lightweight division because everyone is like, 'Oh, Khabib's the champ,' you know?"
At the end, Usman concluded, "Georges doesn't want it, I know he doesn't want it, so that's okay. I've let that ship sail because he's retired. Let him retire in peace, eat and drink, do whatever he wants." What do you think of this dream superfight which is not gonna happen but, predictions regardless? How far do you think Usman is away from surpassing the legacy and the associated numbers St-Pierre left, or will he?
Also Read: "No motha f**in joke," Fans and pros pour wishes for TUF 1 winner Diego Sanchez as he now battles Covid with another serious infection