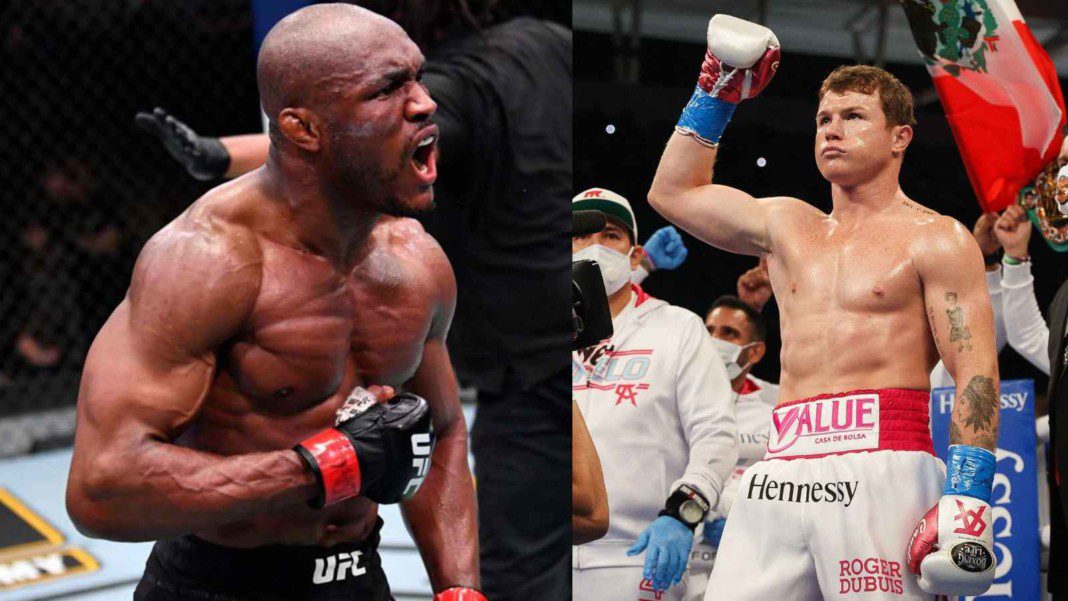 UFC Welterweight Champion Kamaru Usman is nothing less of a pound for pound king himself in the sport of mixed martial arts as of now, so why not pitch him against another pound-for-pound king of sport, particularly, boxing. This is what "The Nigerian Nightmare" has been demanding for quite a while. Usman is coming off another great title defence off a rematch with Colby Covington, the second rematch in his fifth career title defence as a champion.
Since Usman has shown that he is a level above the top welterweights in the division, and is also the number one fighter in the pound for pound rankings by the UFC, he has aspirations to challenge himself in the different sport. Canelo Alvarez, who's already a champion in boxing's 4 weight classes, is aiming for a fifth one in the next year. Recently, Canelo became the undisputed super-middleweight champion of the world having all the belts in that weight class, now he is the pound for pound #1 in boxing himself.
WATCH! Kamaru Usman is all in for Canelo Alvarez super crossover fight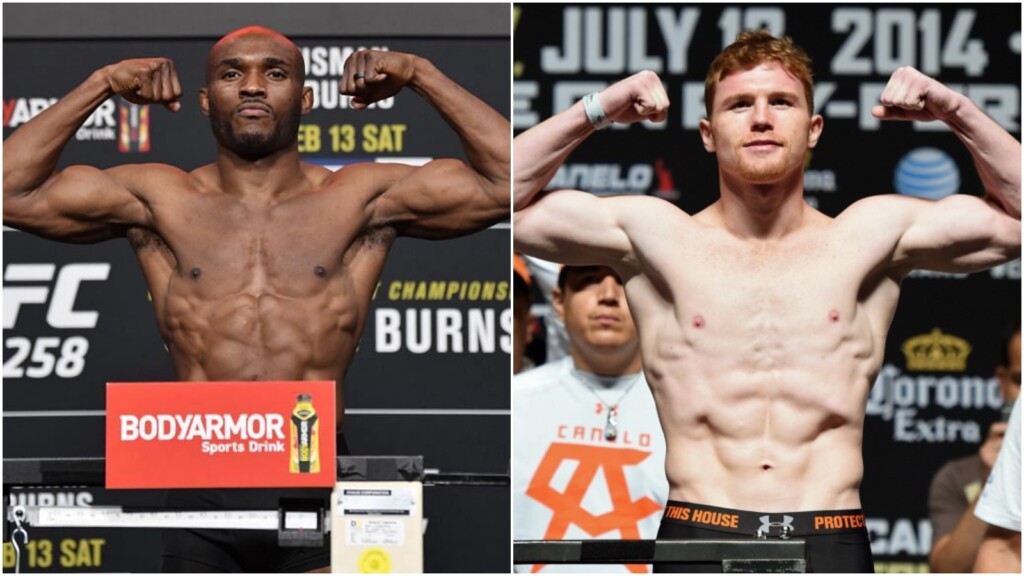 In an interview with TMZ, on being asked who's next in for the title shot, Usman says "These guys have to take a number when I am ready, I will call their number and they will be up next. At the end of the day now it's everybody's rematches."
When asked about the name that interests him the most, instantly came to the reply "Canelo, that's what interests me," reacting to UFC President Dana White refusing for making the fight, he said, "that's Dana, but I am the fighter."
In response to Canelo Alvarez speaking "payday" to Usman's challenge, he said, "I am good, I am doing my job, I am winning, he is winning, he did 800,000 pay per view buys, I did a million, it is what it is… we are the only fighters that are courageous enough to go to the boxing ring, why wouldn't they?"
"If I don't believe I can win, why would I be chasing this fight?… How often does someone get a chance to be able to test himself against the best?… That [fight with Canelo] is something that scares me, that excites me. [But] at the end of the day, if it happens it happens, [but] I don't mind defending the title I love defending my title."
What's your take on a superfight boxing match between Canelo Alvarez and Kamaru Usman? Will you buy the PPV to watch these guys go against each other? Usman is stepping inside the deep waters but he knows what he is doing, nonetheless, whether he wins or loses that superfight if it happens, the UFC welterweight title is staying with him regardless for a long time.
Also Read: "Not surprised," Jake Shields reacts to NBA's statement following Wisconsin shooting during Bucks vs Magic Game in 2020