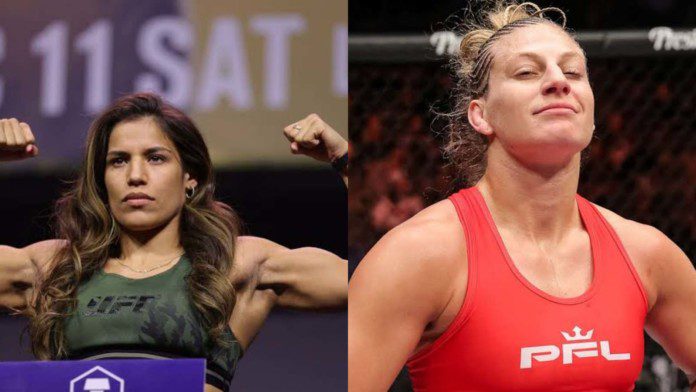 In the recent matchup between Julianna Pena and Amanda Nunes, Pena defeated Nunes via a rear-naked chokehold. The win by Pena was one of the biggest upsets in the UFC. Now that she gained a mountain load of confidence, Pena is on a calling out spree. Recently she called out ex-judoka and PFL fighter, Kayla Harrison.
Harrison is an ex-judoka who has achieved multiple laurels and even has Olympic Gold in the under 78 KG category. She made her MMA debut at PFL 2 on 21st June 2018 against Brittney Elkin and won the match via submission due to armbar in the first round.
Her most recent fight was against Taylor Guardado in the 4th season of PFL and she cruised against her opponent with a submission victory via armbar. Julianna Pena recently defeated the undefeated champion of the UFC bantamweight division, Amanda "The Queen" Nunes.
Kayla Harrison scoffs at Julianna Pena's call out and doesn't think she matches her level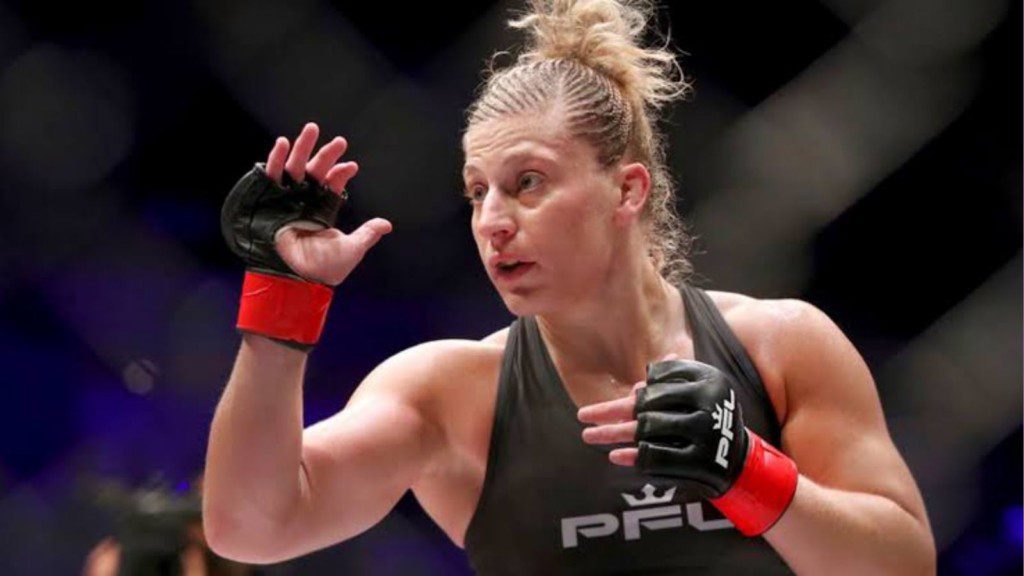 Julianna called out Harrison for a match after taking down Amanda Nunes, but Harrison thinks that Pena is getting cocky.
In a recent tweet, Harrison was quoted saying, "Lawwwwwd, don't be doing this now Julianna.😅" The entire retweet section was filled with mixed opinions about this comment made by Harrison. Some people agreed that Pena won the match because Nunes didn't try hard enough, whereas many others said that Pena defeated the Queen, so Harrison would be much easier to finish.
Watch Pena diss Harrison and talk about her fight in this recent interview with MMA Junkie–
One such comment stated, "Well at least she is fighting the top competition and not beating up journeyman fighters in the minor leagues of PFL. Who have you fought?", in support of Julianna Pena. Many of the comments seconded this opinion and would love to watch Pena vs Harrison become reality.
Also read- "Amanda Nunes will beat her in the rematch," Michael Bisping dismisses Pena's win as the biggest upset ever