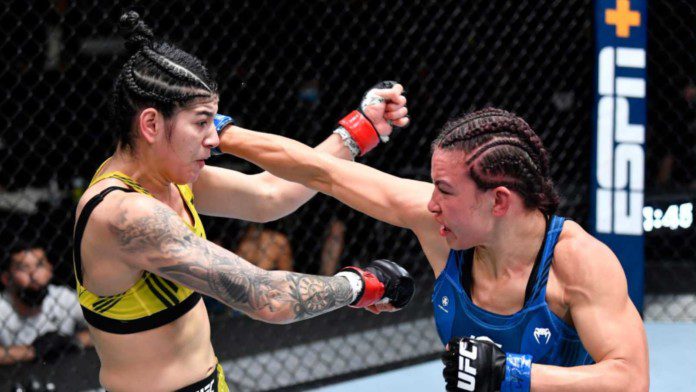 The main event of UFC Vegas 43 was between the veteran Miesha Tate and the rising prospect, Ketlen Vieira. Vieira fought really hard for five rounds and secured the unanimous decision victory over the former champion.
This might not be the most exciting fight we've seen in a while, but it was the biggest win of Ketlen's career. She lost her last fight against Yana Kunitskaya, and it was a controversial decision, to say the least. Yana got the victory via split decision, and Ketlen still believes she won that fight.
It was because of this fight, she went in there and took care of business against Tate, talking to reporters during the post-fight conference, she said, "I'm still very bitter about my last fight. I really believe I won. The judges didn't. So, I came here cautious, I realize that, but I'm still very happy with my performance. I was very cautious not to make a mistake and the fight like I did last time. I was very bitter about my last fight. I came in here with a lot of pent-up emotion, pent-up aggression. I respect Miesha a lot, but I fought a great fight, I believe. I fought a great fight, I'm happy with my performance."
"Makes me mentally more tough and ready for the future," a win over Miesha Tate gave Ketlen Vieira all the confidence in the world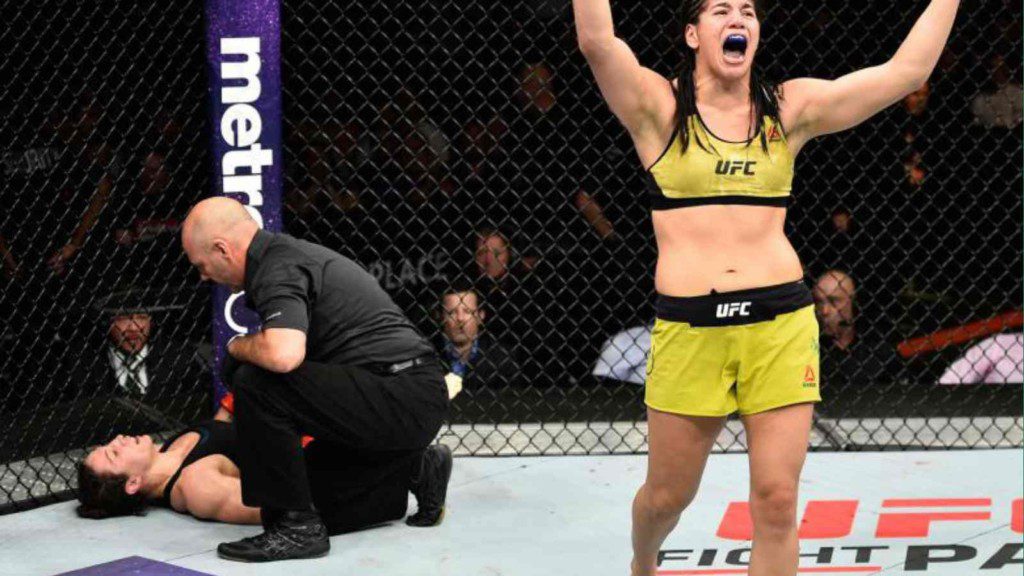 Vieira came prepared for Tate, but she was surprised by Tate's wrestling, talking about the fight, she said, "Her wrestling and wrestling defense. After the first round, when I tried my takedown, I realized the wrestling was just not something, that I had to watch out for. It's definitely world-class wrestling. So the rest of the fight I was tentative not to be taken down anymore or take a shot. But she's a well-rounded athlete, she's a former world champion. If anything really did surprise me, it was her wrestling."
Vieira got a lot of confidence after getting a victory against Tate, "Miesha was already a champion before I could get my hands in MMA. She was already a champion, so I looked up to her. And fighting a legend like that just makes me really believe in my skills, makes me mentally more tough and ready for the future," Vieira said.
Also read – UFC Vegas 43: Ketlen Vieira secures unanimous decision win over Miesha Tate in a close fight