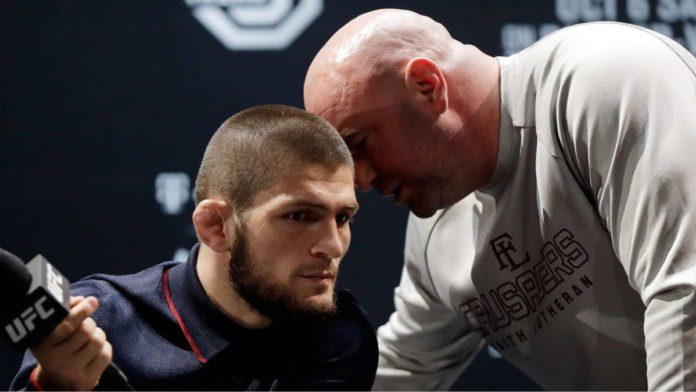 Khabib Nurmagomedov might have retired from professional fighting but he still has got the competitive spirit in him. The former UFC fighter has a funny message for his former boss, Dana White.
Among the millions of people that were disappointed with the retirement of Khabib Nurmagomedov, Dana White had it worst. White had some huge plans for the star who was in his prime but things didn't go too well for the UFC President. Khabib retired in 2020 with a professional record of 29-0.
Despite announcing his retirement from fighting, Khabib never went too far from the fighting world. The fighter is now part of the coaching team when his teammates pursue their careers in MMA. "The Eagle" also has put his time into several business ventures and one of them is his own MMA promotion, Eagle FC. The fighter was very peculiar in creating a platform for many other MMA professionals in the world. In a recent press conference, Nurmagomedov took a dig at the UFC President as a fellow boss of an MMA organization himself.
Khabib Nurmagomedov jokes about being Dana White's competition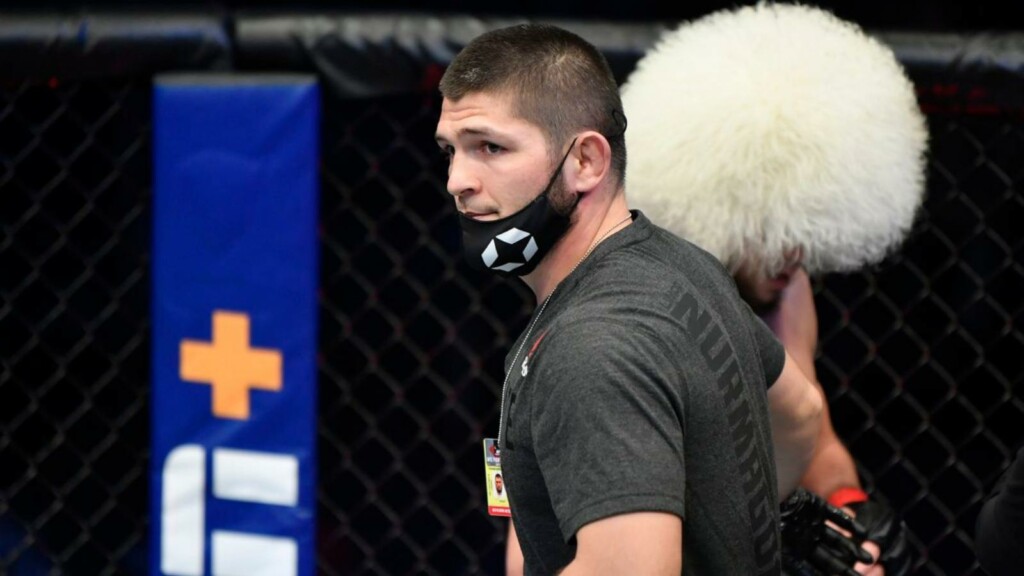 Many have tried to overtake Dana and the UFC but all of them have failed. UFC has a lot of competitors in the world of combat sports but now they will have one of their own going up against them to be one of the best MMA promotions in the world. Eagle FC already is linked with signing one of the recent releases from UFC, Kevin Lee.
In the recent press conference talking about his promotion's debut in the United States, Khabib was present in Miami. Khabib stopped the questions from the host of the press conference and said, "I have a message for Dana, 'If you don't know, now you know," said Khabib jokingly talking about the UFC President.
On January 28th, MMA Promotion Eagle FC is set to make their very first event on American soil. Khabib and his team have put together a fantastic fight card that features former UFC fighters like Rashad Evans, Renan Barao, and more.
Also read "Henry Cejudo is making a real transition"- Chael Sonnen believes 'Triple C' is making waves as a coach