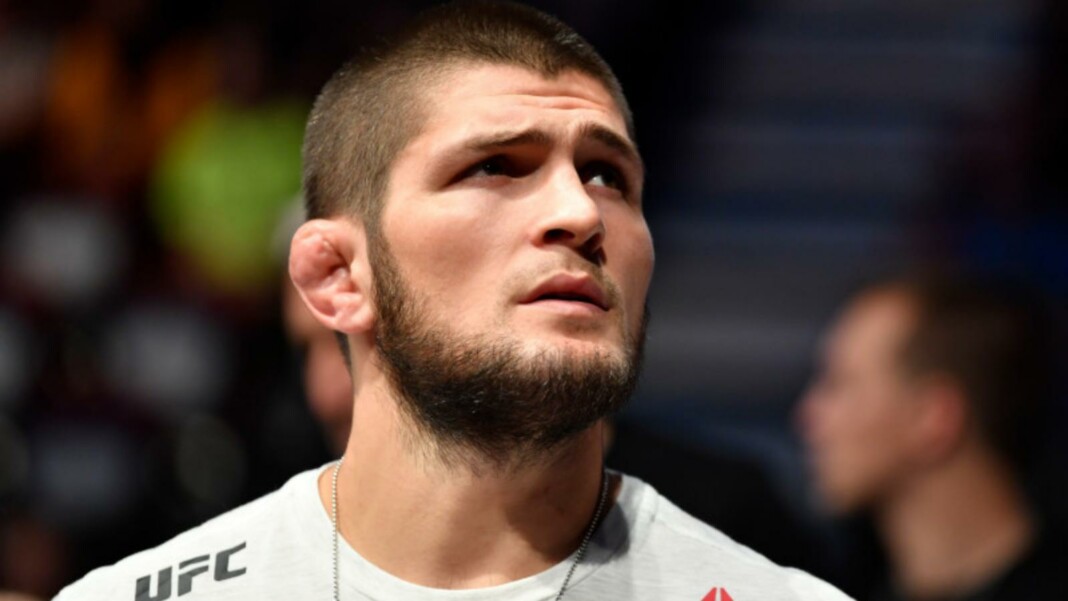 Imagine if Khabib Nurmagomedov had never stepped into an MMA gym and never became the man he is today. The Eagle believes he would have had a career in a whole other sport.
In a recent interactive session live in London, Khabib Nurmagomedov revealed that his first love was not fighting. Khabib recently paid a visit to watch Manchester United play on their home turf, Old Trafford. In his meeting, he got the privilege to spend time with the likes of Cristiano Ronaldo, Paul Pogba, and Sir Alex Ferguson. It is not news that Khabib is a huge fan of the sport Football.
Also read "If I drink, I can smash all of you guys" – Khabib Nurmagomedov reveals what he told Sir Alex Ferguson at Old Trafford
Nurmagomedov in the recent interactive session with Eman Channel revealed that he wanted to pursue a career in football before he actually became a professional MMA fighter. According to him, that is the best sport in the world. This is not the first time Nurmagomedov has been caught fanboying over the sport of football.
"Football is on a different level," says Khabib Nurmagomedov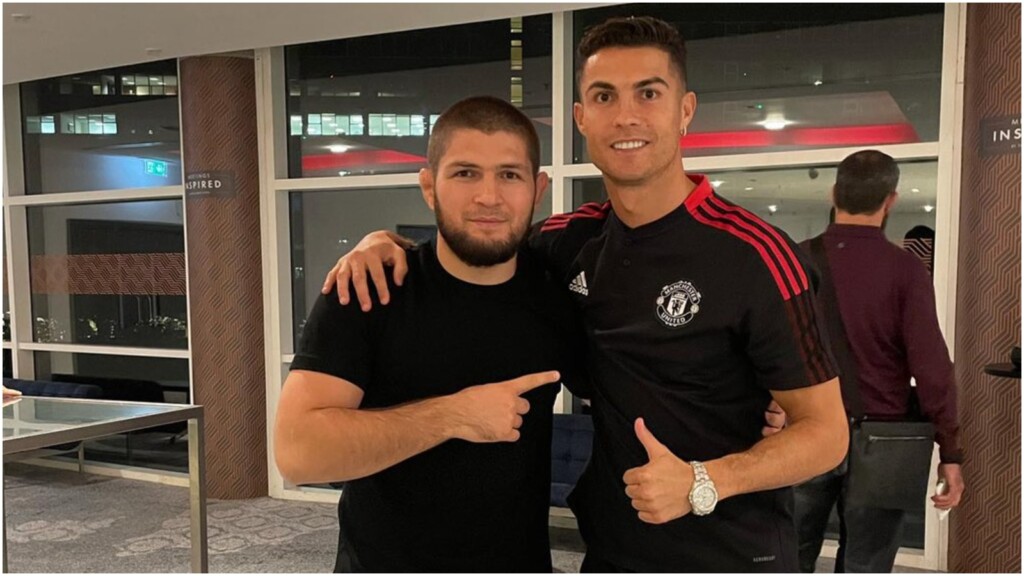 In the interview, he said, "I don't know why I became a fighter. When I was young, I really loved football. I remember when I was young like 13 or 14, I can play by myself alone couple of hours of football. I was following everything UEFA Champions League, World Cup, Premier League, Serir A, La Liga, everything. For me, it is the best sport. For me, for myself, as a sport, football is on a different level."
Khabib has always been active on social media and posted clips of him playing the beautiful sport of football. If it wasn't for the necessities in Dagestan, Khabib might have not pursued fighting according to the fighter himself. Would the UFC be the same without Khabib?

Also read On This Day in 2018: Conor McGregor and Khabib Nurmagomedov squared off in one of the fiercest brawls of all time