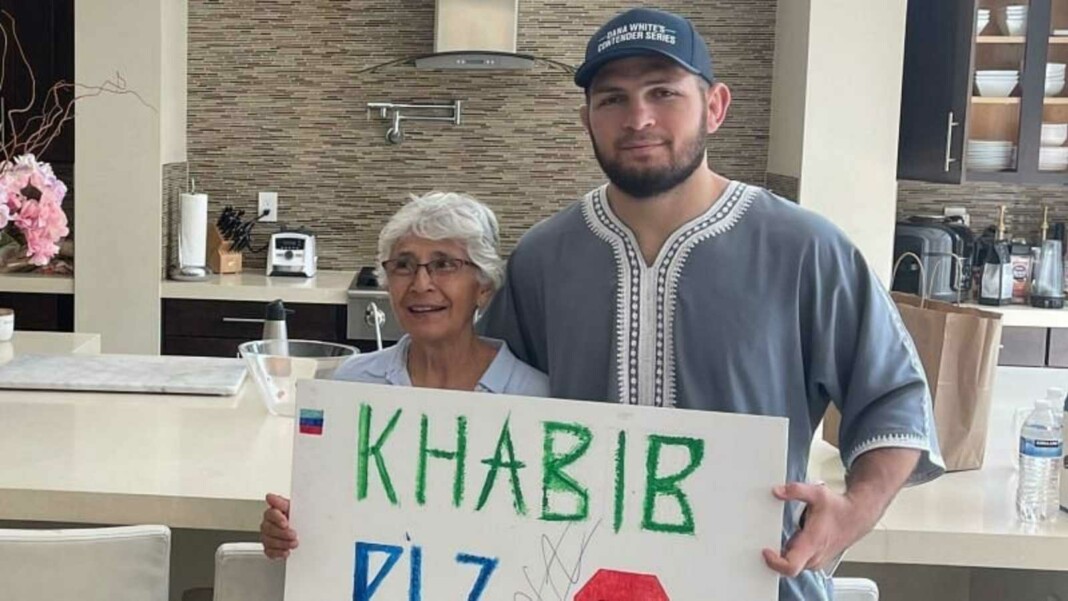 Khabib Nurmagomedov has retired from the sport for quite some time but he still seems to have one of the biggest fanbases in the sport.
Earlier today, the UFC revealed that a special fan had her wish granted by the company. A 66-year-old lady stood out in the blazing sun of Las Vegas, Nevada holding up a sign that read, "Khabib plz stop 4 photo." From what the UFC tweet said, the temperatures clocked a massive 105 degrees Fahrenheit, yet the woman decided to wait for her favorite UFC fighter. Luckily, Khabib Nurmagomedov and the UFC team made her wish come true.
"I love him very much and that I just want to meet him in person," said the 66-year-old who was hoping to get a picture with Nurmagomedov. The old lady's gesture was so cute that it caught the attention of the UFC president Dana White as he walked out to talk to the fan and made sure she met the Dagestani superstar.
Khabib Nurmagomedov and his super fan facetime Dana White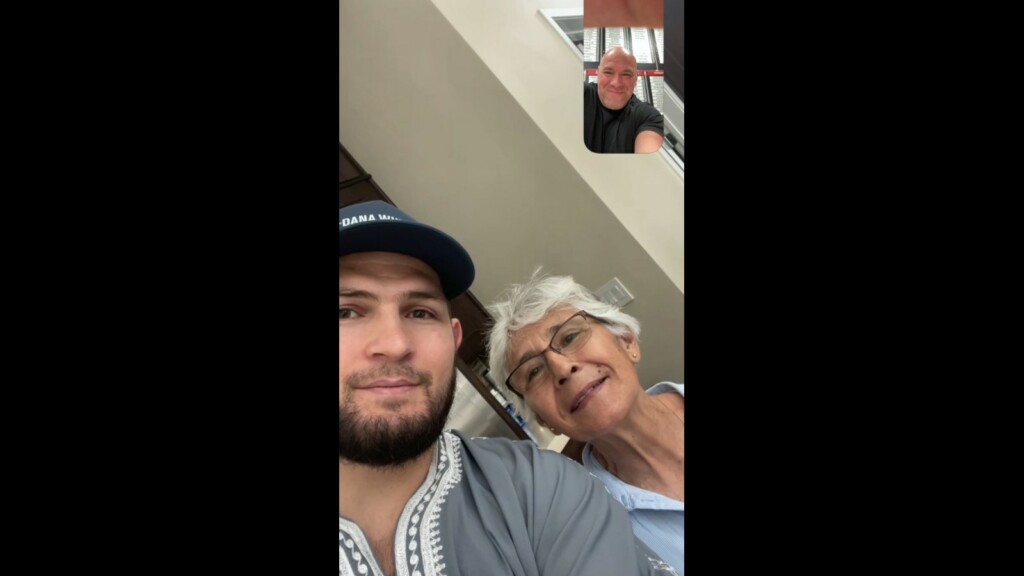 "I was blown away to see her outside in 105° heat," Dana White told UFC.com. "All I could think is that's incredible and let's get her in here as soon as possible." The fan's name was Nelly Gonzalez who is from Lancaster, California. The UFC's gesture has made the woman's day very special.
"It meant the world to me to meet him. It is impossible to put into words how amazing it is to meet someone whom you are a great fan of for the way he conducts himself and inspires others," Gonzalez said. "And I must thank Dana White and Ali Abdelaziz."
Also read: "Mentally I was on a different level," Khabib Nurmagomedov talks about title fight against Justin Gaethje almost getting canceled at UFC 254