Former lightweight champion Khabib Nurmagomedov thinks Henry Cejudo can make his possible return but UFC needs to find someone that can bring something big to the table to compete against the former bantamweight and flyweight champion.
Khabib announced his retirement early this year after defending his belt against the former interim lightweight champion Justin Gaethje and Cejudo announced his retirement last year after defeating Dominick Cruz in his last fight.
Both of them are in their 30s and fans expected both of them to come out of their retirement and compete further, Khabib however made it very clear that he had no intentions of coming back, but Cejudo still holds the thought of competing again.
Talking to ESNews, Khabib claimed that the only way to lure Cejudo in the octagon once again is to bring someone who can pose a major challenge to "The Messenger." "I think they need someone to become good, like star, like win and defend a couple times. Bring something." Nurmagomedov said
"Cejudo can bring so much to the table," Khabib Nurmagomedov claims it is hard to find someone as decorated as Henry Cejudo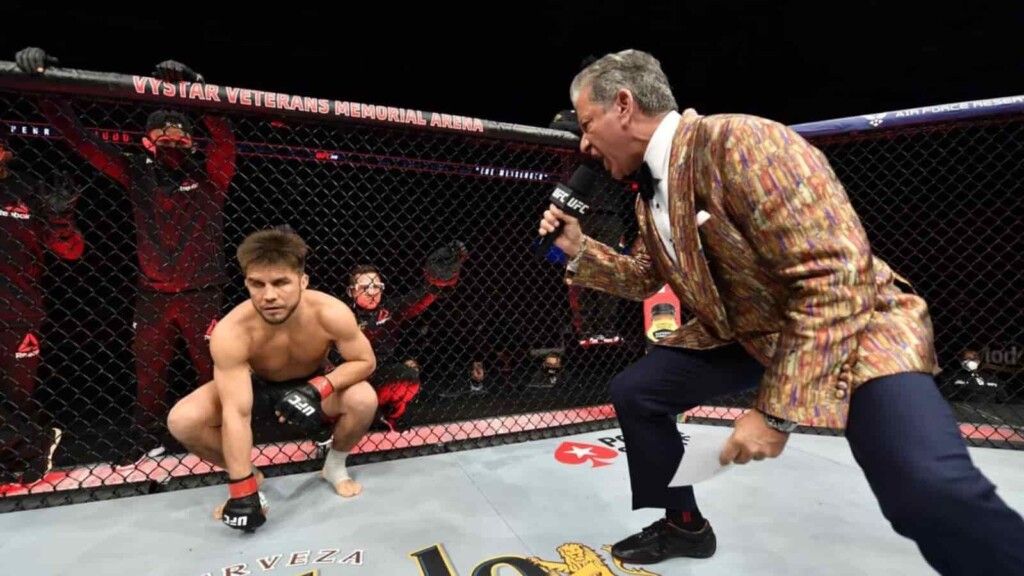 Khabib thinks Cejudo is a very accomplished athlete and to find someone who is as decorated as himself, is big trouble in itself, he said, "Cejudo can bring so much to the table but I don't think someone have, right now in the bantamweight and flyweight, who can bring so much like him to the table."
"When he gonna go to the cage, he is going to bring Olympic gold medal, flyweight and bantamweight belt you know. What are they going to bring? They have to bring something. This show become all about numbers. You have to bring some numbers. This is what I think."
Also read- Daniel Cormier said he immediately checked up on Khabib Nurmagomedov after Conor McGregor's disgusting Tweet