The lightweight match between Beneil Dariush and Islam Makhachev has been booked for a UFC event scheduled for February 2022. This is a highly anticipated matchup for the lightweight division, and the winner of this fight will most probably be the next contender for the lightweight scrap.
Both Islam and Beneil are on an impressive winning streak, they have been calling out for their title shots for way too long, and now they have a chance to battle it out and prove once in for all who's the better fighter. The champion, Charles Oliveira is booked to face his title against the number one contender and former interim lightweight champion, Dustin Poirier at UFC 269. Justin Gaethje is next in line for the title shot, he earned his right after defeating Michael Chandler at UFC 268.
Gaethje and Islam went on a Twitter war upon who is more deserving of the title shot, and Islam is going to let his performance talk for him. Khabib Nurmagomedov believes Beneil and Islam are the best lightweights in the world, and this would be a very tough matchup for both of them.
"They are gonna give him double bonus," UFC promised to give Islam Makhachev a double bonus if he can finish Beneil Dariush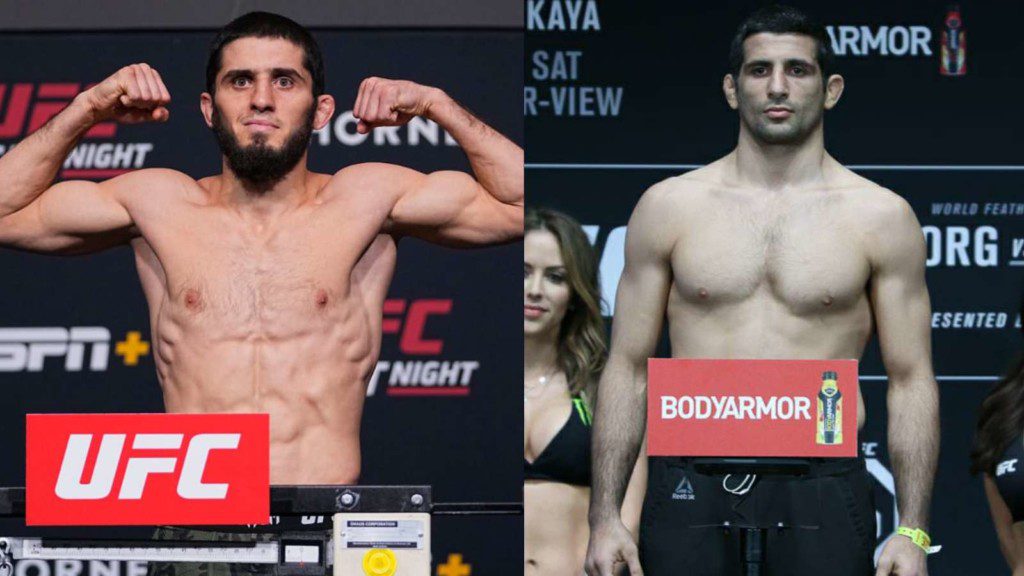 Talking about this fight on his recent interview with ESPN, he said, "Like any of them, Islam or Dariush, they deserve fight for the title. But we have some big names on lightweight. You cannot say no for Dustin Poirier and Justin Gaethje. These two guys they have very big name. But like fighters, my opinion they are better than Dustin and Justin. But they have big name and we know this game. Sometimes it's not enough to fight for the title – like nine-win streak or seven-win streak. Sometimes you have to build your name."
Khabib then leaked insider news, as he told everyone that UFC promised Islam a double bonus if he finish Beneil in their fight, he said, "And Beneil vs. Islam, this is truly and one hundred per cent number one contender fight. And UFC told Islam if you beat Dariush, he gonna fight. And you know what's interesting, UFC told him if he finishes Beneil, they are gonna give him double bonus. This is private news, I just wanna share with you and the fans."
Also read – Breaking: Islam Makhachev vs Beneil Dariush targeted for a five-round main event on 26th February UFC Fight Night