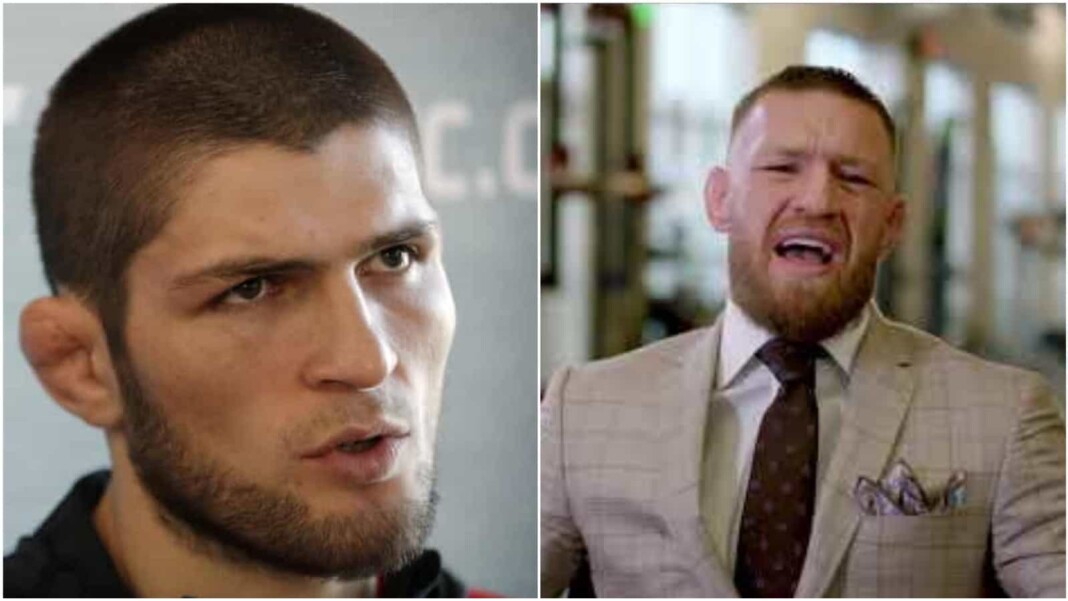 The Notorious Conor McGregor is not holding back anything this time in his pre-fight press conferences ahead of UFC 264. The Irishman has gone on to diss his former rival Khabib Nurmagomedov. The Dagestani who is retired, responds to McGregor.
Conor McGregor is set to face Dustin Poirier at UFC 264 this weekend. The records are already being broken according to UFC President Dana White and everyone knows it is because the former two-division champ is back to being the best promoter and showman in the world of sports. The Notorious One is back to letting insults fly out of his mouth without thinking twice and is looking to taunt everybody in his way. Dustin Poirier has received a lot of spew towards him in the build-up to his trilogy fight.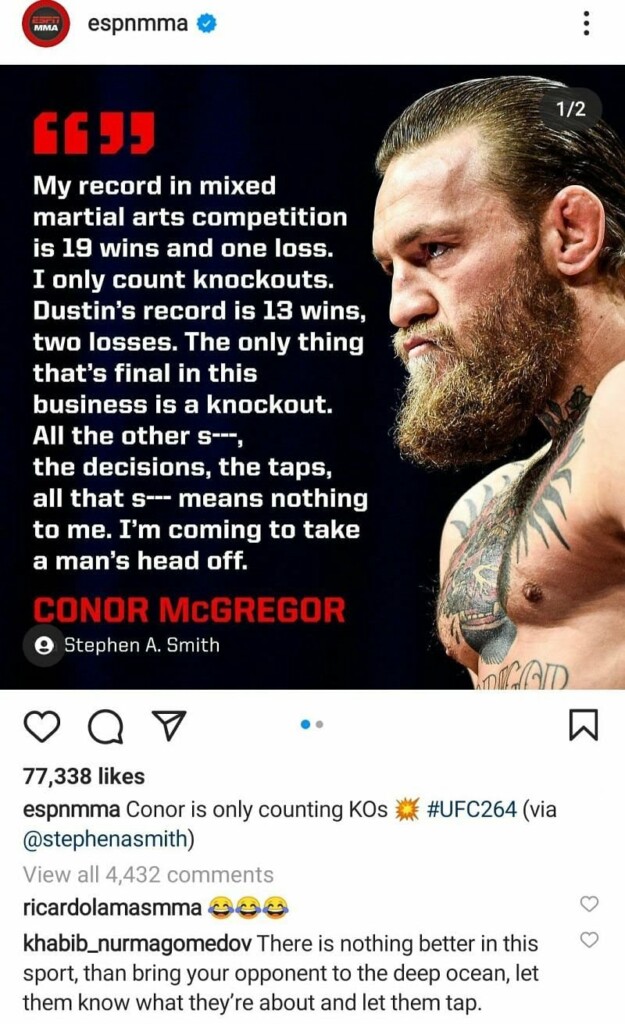 Conor gave ESPN reporter Stephen A Smith the honor of interviewing him ahead of one of his biggest fights. While they spoke about a lot of stuff, McGregor said, "My record in mixed martial arts is 19 wins and one loss. I only count knockouts. Dustin's record is 13 wins, two losses. The only thing that's final in this business is a knockout. All the other sh*t, the decisions, the taps, all that sh*t means nothing to me. I'm coming to take a man's head off."
Khabib Nurmagomedov has a savage reply to Conor McGregor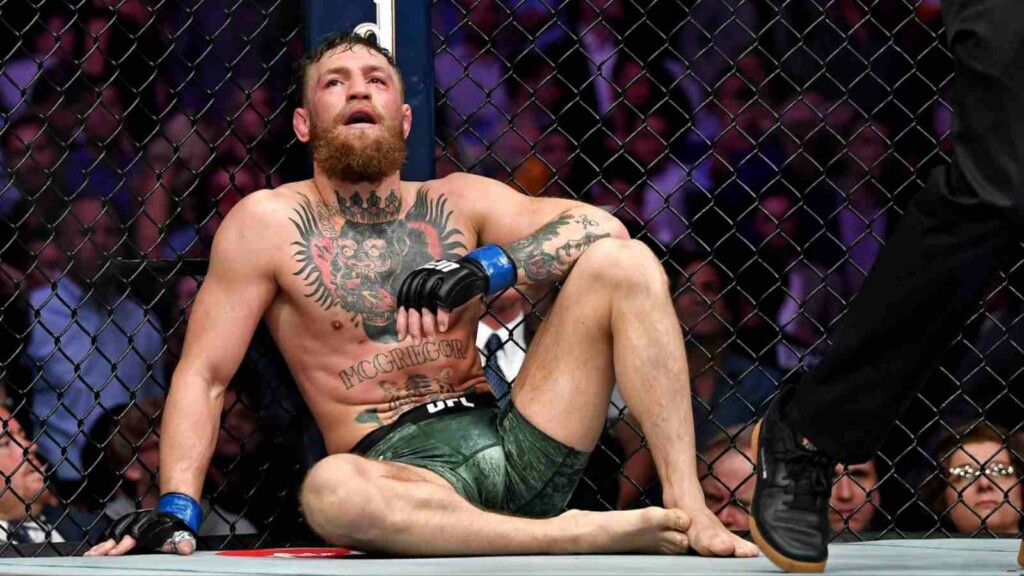 Conor and Khabib are some of the biggest enemies in the sport of combat. At UFC 229, both the fighters with no respect for each other and ready to rip each other's heads off. The Dagestani came out successful in keeping his word as he made the Irishman tap out like he said he would. After Conor's comments on the Russian and his statement about not counting tap-outs, Khabib had a very savage reply.
"There is nothing better this sport than bring your opponent to the deep ocean, let them know what they're about and let them tap," said Nurmagomedov. Of all the fighters Khabib has fought, till today he says that he has no respect for Conor and his crew. Conor has already hyped the fight to another level. The fight streams on PPV on ESPN+ this weekend on July 11th.
Also read: Conor McGregor shoots massive insults at both Khabib Nurmagomedov and Kamaru Usman