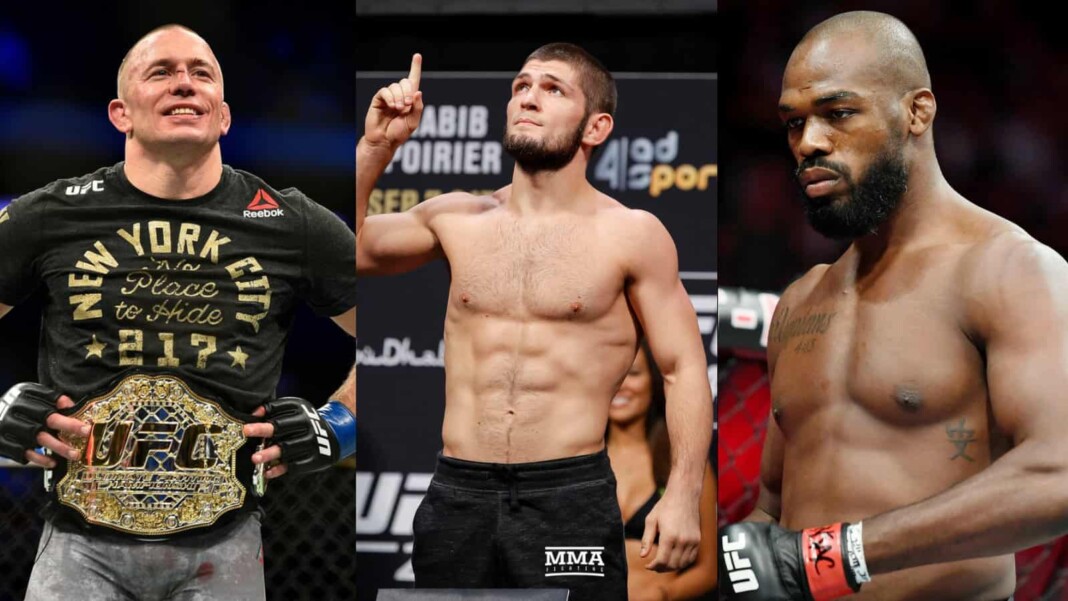 Khabib Nurmagomedov is undoubtedly the greatest lightweight fighter of all time. The Dagestani has an impeccable record of 29 wins and 0 loses in his entire MMA career. Things get tricky when fans start to put Nurmagomedov in the greatest of all-time conversation and Khabib himself is here to clear things out.
Khabib Nurmagomedov recently went on an interview with ESPN's Brett Okamoto as a part of his promotion for his teammate, Islam Makhachev's fight coming up against Thiago Moises. at UFC on ESPN 26 this weekend. Brett wanted Khabib's thoughts on where he sees himself after retirement among the other greats. Nurmagomedov is humble enough to admit that he is not the GOAT but just one of the GOATs and rightly so.
"After that moment, 24th of October, 2020, I was on the top. After that, what happened I don't care. I don't want to put my name like, call me greatest of all time. No, I am one of the greatest of all time. I am on one level with Fedor, Anderson Silva, Jon Jones, Daniel Cormier, Demetrious Johnson, Georges St-Pierre. I am on one level. I don't wanna call this guy greatest, he's number two, he's number three. One of the best," said Khabib.
Khabib Nurmagomedov talks being the number one pound-for-pound fighter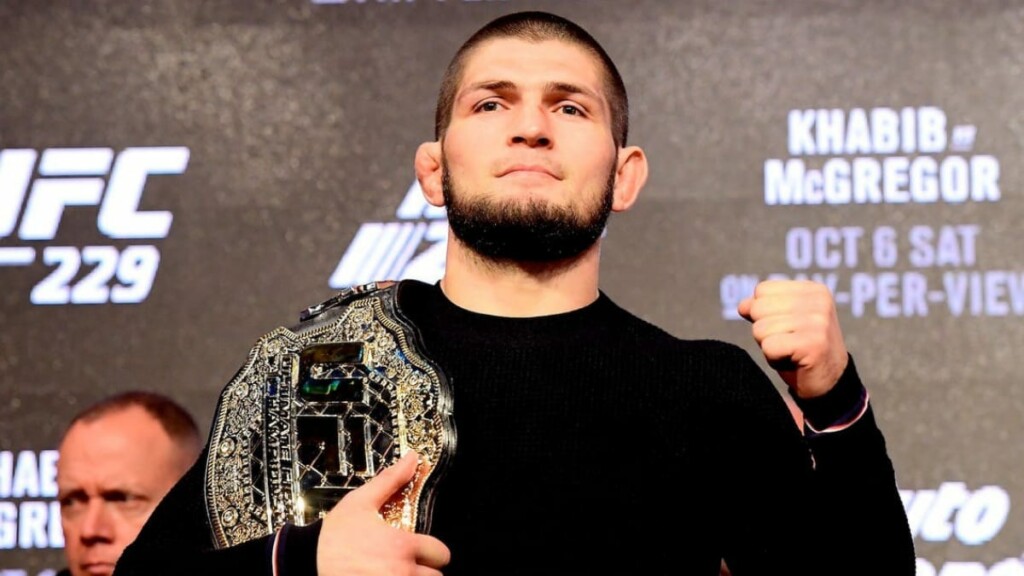 Khabib to date believes one of his biggest achievements was to defeat all the fighters who were in their prime during his career. The Eagle beat the likes of Conor McGregor, Justin Gaethje, Dustin Poirier, and other fighters. The only fighter he failed to compete with was Charles Oliveira but one could say Do Bronx was just beginning to reach his prime when Khabib was the champion. The Dagestani also speaks about becoming the number P4P fighter during his time.
"At that moment, I was number one pound-for-pound fighter. Nobody can say anything. It was not Kamaru Usman. It was not Jon Jones, who fights very close fights with all these light heavyweights… He shows against them, very bad performance… But what about me, I was mauling everybody," said Khabib Nurmagomedov.
Also read: Breaking: Nick Diaz is officially making his return to the octagon against Robbie Lawler for a five-round fight at UFC 266