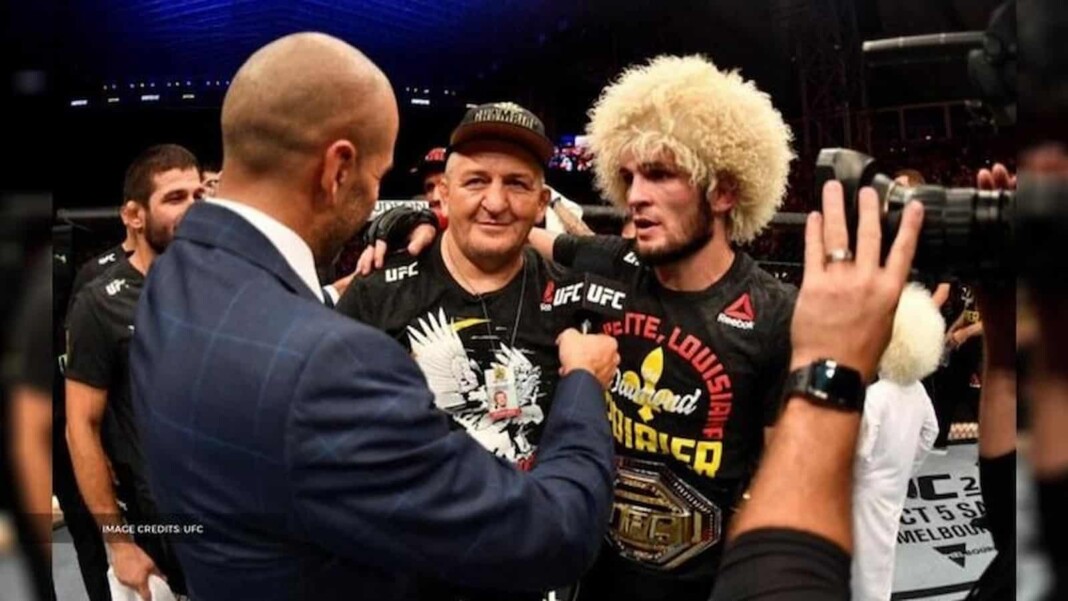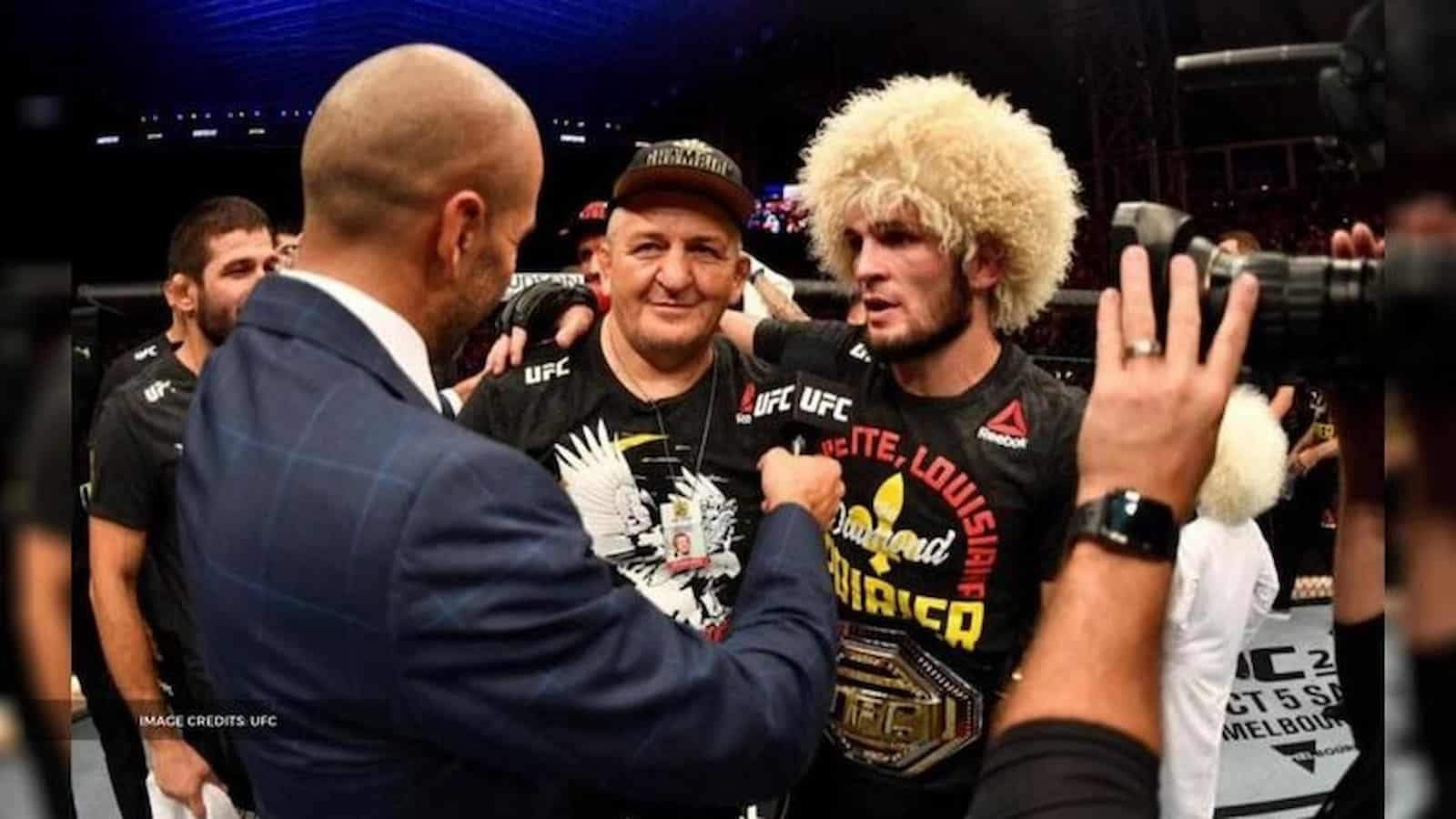 July 3rd marked the first death anniversary of the great Abdulmanap Nurmagomedov. Khabib Nurmagomedov went on Instagram to give a message to the world remembering his father on that day.
Abdulmanap Nurmagomedov was one of the most respected people in the MMA community all around the world. He has trained many champions from the region of Dagestan having made numerous contributions to the sport of Mixed Martial Arts. Last year, 2020, Khabib Nurmagomedov's father passed away due to complications arising because of COVID. He is known all over the world for coaching his son and former lightweight champion, Khabib.
Khabib had a perfect 29-0-0 when he decided to retire. During his last fight against Justin Gaethje at UFC 254, Nurmagomedov decided to hang his gloves as he didn't want to fight after the death of his father and mentor. He ended up vacating the lightweight crown following the demise of Abdulmanap. Khabib went on Instagram to deliver a heartfelt message remembering his father.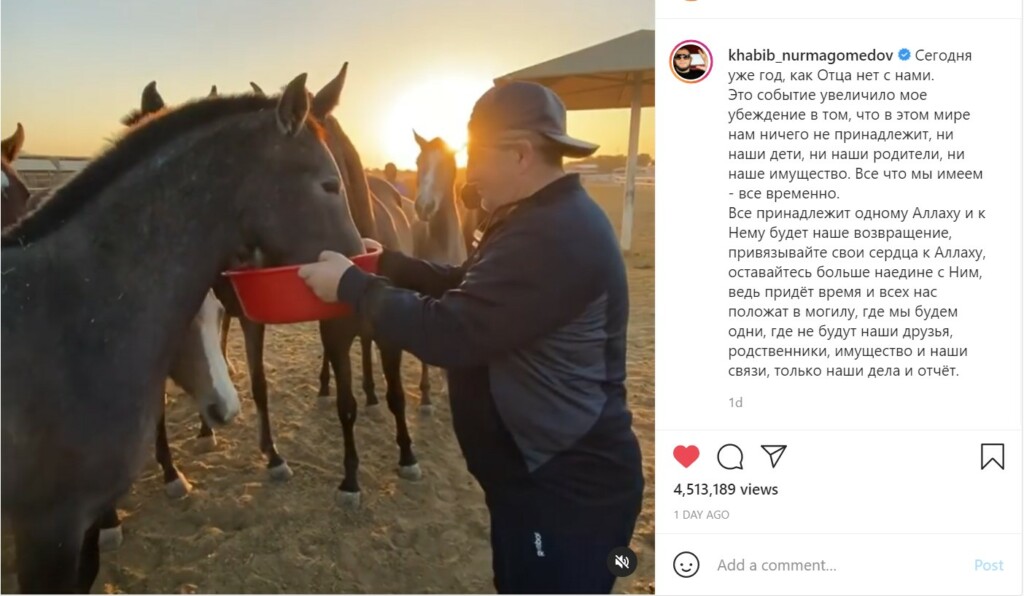 "It's been a year today since the Father is gone," Khabib wrote. "This event has increased my belief that in this world we own nothing, not our children, not our parents, not our property. Everything we have is temporary." The Eagle posted a video of his father spending time with animals on a farm and adding an emotional caption.
"All things belong to Allah," says Khabib Nurmagomedov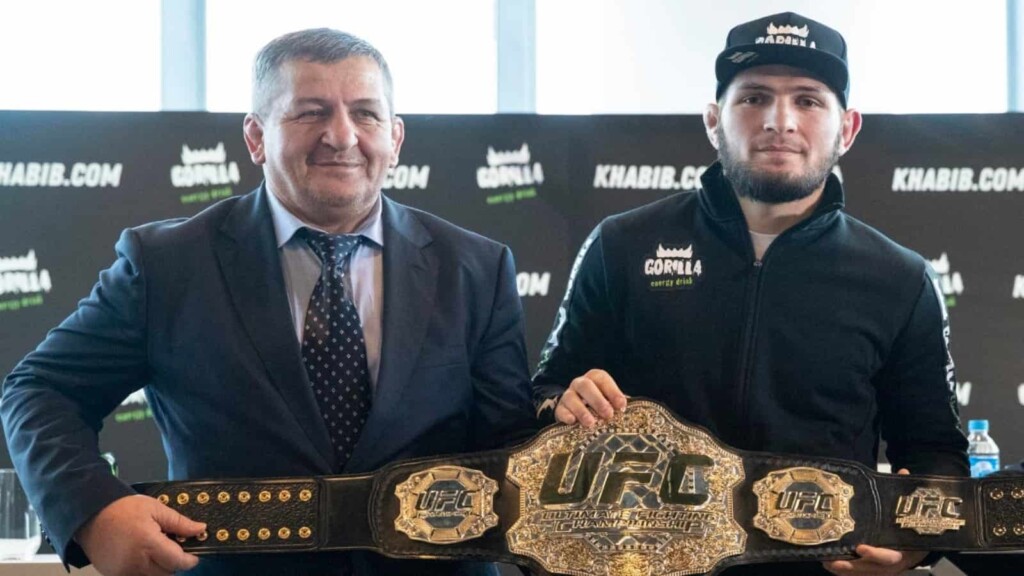 "All things belong to Allah alone and to Him we shall return, tie your hearts to Allah, stay more alone with Him, for a time will come when we will all be put in the grave where we will be alone, where our friends, relatives, property, and connections will not be there, only our deeds and report," wrote the former lightweight champion.
Till today, Khabib has kept his word and has not returned to fight despite the several offers and tempts. The UFC president, Dana White still desperate to bring back the Eagle for one last fight. Khabib has set his goals towards helping his teammates achieve the best in the UFC. He can be seen on the sidelines coaching fighters like Islam Makhachev. He remains undefeated in his career with a perfect record of 29-0-0.
Also read: "We're all alive," UFC veteran John Dodson and his family meet with a near-death accident, calls off the upcoming fight