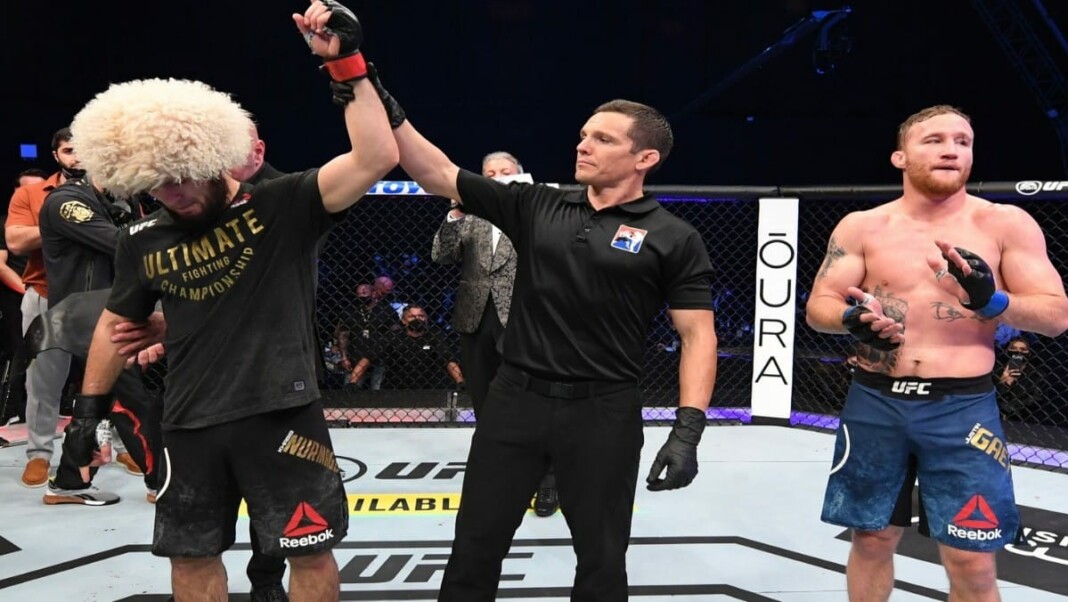 Khabib Nurmagomedov completely shocked the world at UFC 254 in October of 2020. That was his last fight in his career as an undisputed and undefeated professional MMA fighter. The Eagle hung his gloves on that day and never came back to fight.
There was a little buzz heading into the fight that Khabib Nurmagomedov might be fighting his last ever bout in the octagon. Justin Gaethje was at the peak of his powers and got his deserved title shot. Khabib has a record of 29-0-0 in his career. The fighter had revealed that he wanted to complete his career with a record of 30-0-0 after the demise of his beloved father, Abdulmanap Nurmagomedov. But little did we know the fight at UFC 254 was almost canceled.
Recently, Khabib went on an interview with ESPN's Brett Okamoto. In the interview, Nurmagomedov revealed the hurdles he had to go through and how his coach almost called it off. "I put on my mind, this is my last fight since August… all this month I was preparing for my last fight…. The media don't know about this but the coach tells me, Monday you're going to spar, if your performance going to be bad, we're going to cancel the fight…. We have to cancel because I don't think you're (Nurmagomedov) ready. It was Saturday and I was feeling very bad. Broken foot, my health was not good," he said.
Khabib Nurmagomedov was ready to fight with a broken foot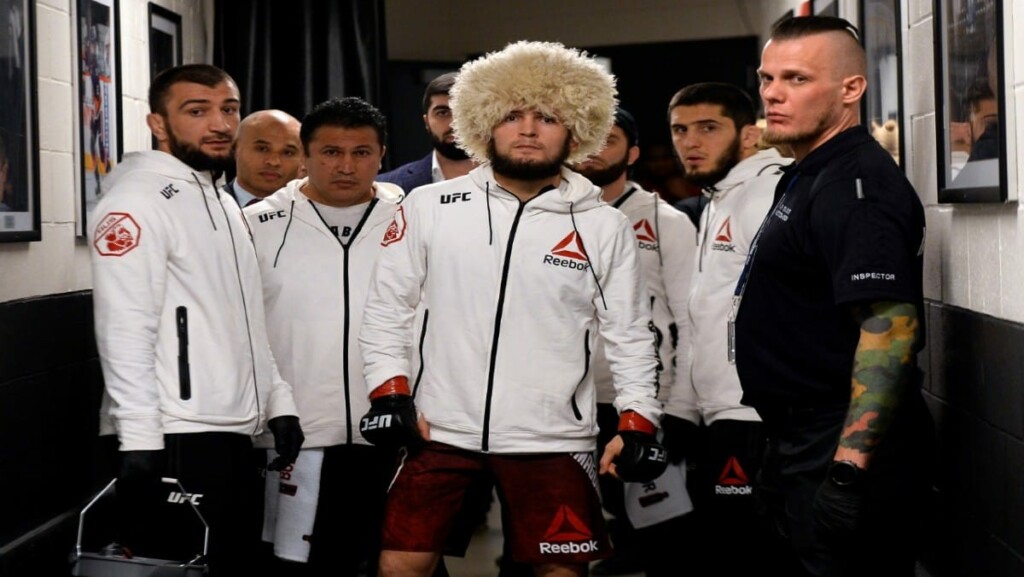 In the interview, Khabib talks about his foot injury and poor health in training camp leading up to UFC 254. The fighter insisted that he fought against Gaethje and call quits for his career. "And Monday my performance was okay. I do only two rounds. Coach says okay. I said let's go tomorrow, he said tomorrow is not a sparring day. I said I just want to spar tomorrow too," said The Eagle.
"The next day I show him my best performance. And coach changes opponents every round…. Then he says okay tomorrow is a real sparring day. We're going to spar for five rounds and we're going to make the decision. I said coach I think I am ready. It's okay even if I have a broken foot." Would you say that his fight against Justin was the best fight of his career?
Also read: "I am one of the greatest of all time," Khabib Nurmagomedov reveals where he stands in his UFC all-time greatest fighters list