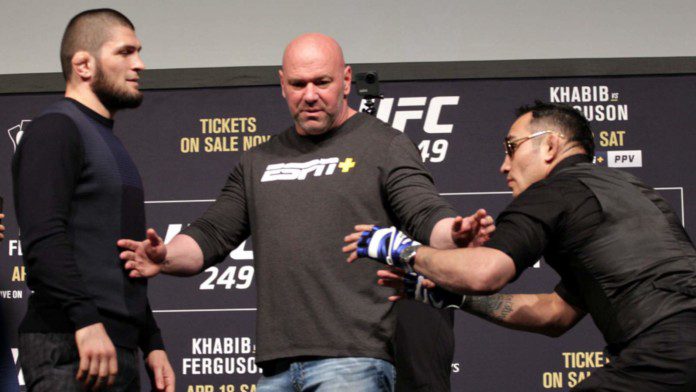 Tony Ferguson has a new proposal from team Khabib Nurmagomedov. This time, an offer to fight in a grappling match.
If there is one thing that still doesn't sit well with MMA fans, it is the fact that we never got to see a Khabib Nurmagomedov vs Tony Ferguson fight in the octagon. Khabib retired with a record of 29-0 and fought almost all of the best fighters in his time, except "El Cucuy".
Khabib is all done and dusted now but Ferguson is still looking to get back his momentum inside the octagon after a bad run in the UFC. Ferguson, in recent times, has called out the Dagestani several times and has also taunted him with some heated Twitter battles. Khabib has publicly said many times that he would never fight again in the octagon.
However, Khabib's manager. Ali Abdelaziz has proposed an idea to El Cucuy. Earlier today, Ali wrote on Twitter, mentioning Tony, "What do you think about doing a grappling match with the Eagle in the future? I'm not picking on you, I'm serious."
Why did Khabib Nurmagomedov vs Tony Ferguson never happen?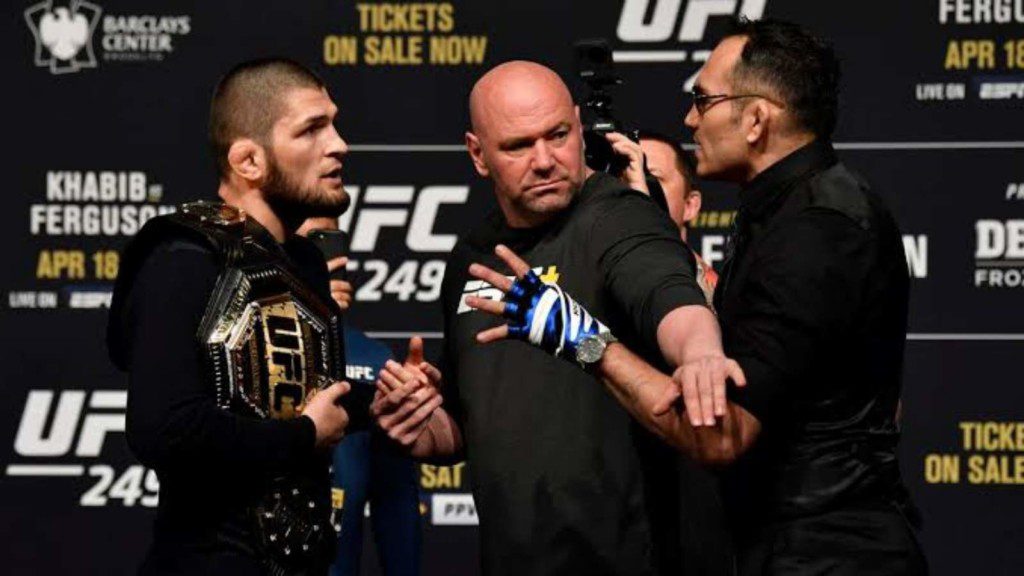 It is a real pity that a matchup this exciting never saw the light of day. The fight between Khabib and Tony was one of the most demanded and anticipated matchups in the history of UFC. The two fighters however were scheduled to fight each other three times but somehow never stepped into the octagon.
The first time the names Khabib and Tony were linked was in 2015 for the finale of The Ultimate Fighter 22. The Eagle pulled out of the fight after a knee injury. In 2016, the matchup between "El Cucuy" and "The Eagle" was rescheduled but this time around, Tony pulled out due to lung problems.
Khabib and Tony were also scheduled to fight for the interim lightweight title in 2017 at UFC 209 but Nurmagomedov fell out of the fight after falling ill trying to make weight. Khabib and Tony were then again booked for the vacant lightweight title but this time, Ferguson himself pulled out of the fight due to a knee injury. Khabib went on to become a champ and returned to face Tony in the year 2020 to defend his title but COVID-19 played its part to make sure the fight didn't happen.
Also read "Mega-million dollar fight"- Dana White comments on the prospects of a Kayla Harrison vs Amanda Nunes fight