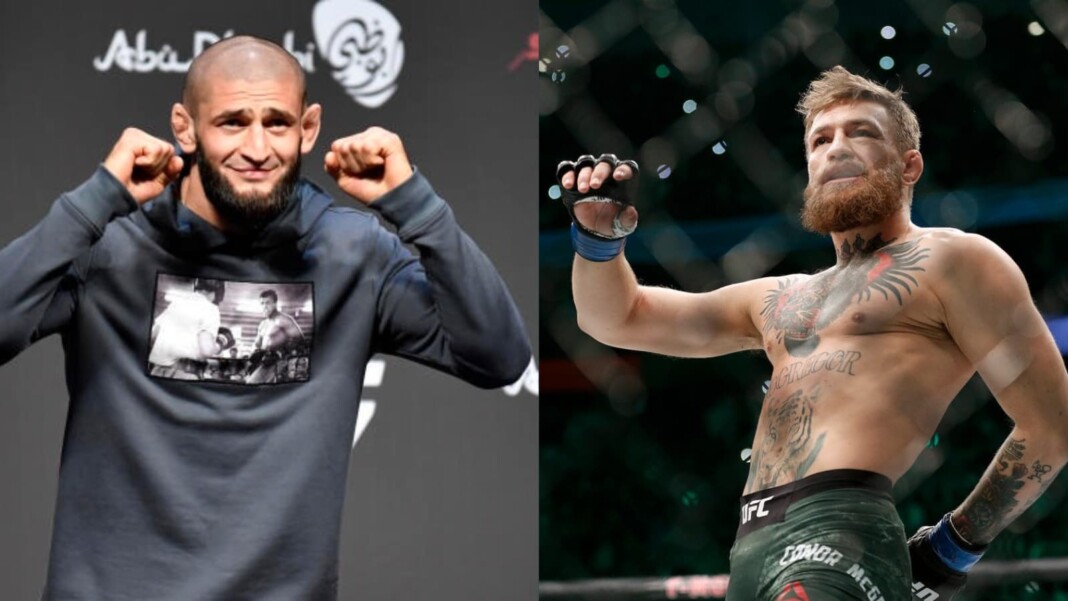 UFC's hottest prospect Khamzat Chimaev went on an incredible run upon his arrival. He secured a 3-fight winning streak and was supposed to face the welterweight contender Leon Edwards in his next fight. After both got affected by the Coronavirus, this fight was called off, and Khamzat had to take some time off for his recovery.
Now he will face the number 11th ranked welterweight Li Jingliang at UFC 267, Khamzat isn't afraid to speak or do what's on his mind, and he recently revealed an incident where he flew to Ireland to beat up the former two-division champ, Conor McGregor.
Talking to Adam Zubayraev, he said, "At that time, I was fighting as an amateur or a pro record of 1-0 when that happened. It is that time when he insulted Khabib, and he also was talking about Zubaira. At that time, nobody knew who I was. He was also talking about another guy who's also Chechen. I don't remember his name, but he told us he knocked him out in a sparring session."
"My mind was blowing up at the moment, but I'm living here very close to him. I was thinking that I would catch him in the streets or at the gym and beat him up. This is what he deserved. I landed in Ireland and waited in an airport," he said. (H/T Bloody Elbow.com)
"I was coming there to protect our pride and honour," Khamzat Chimaev explains the reason for his outrage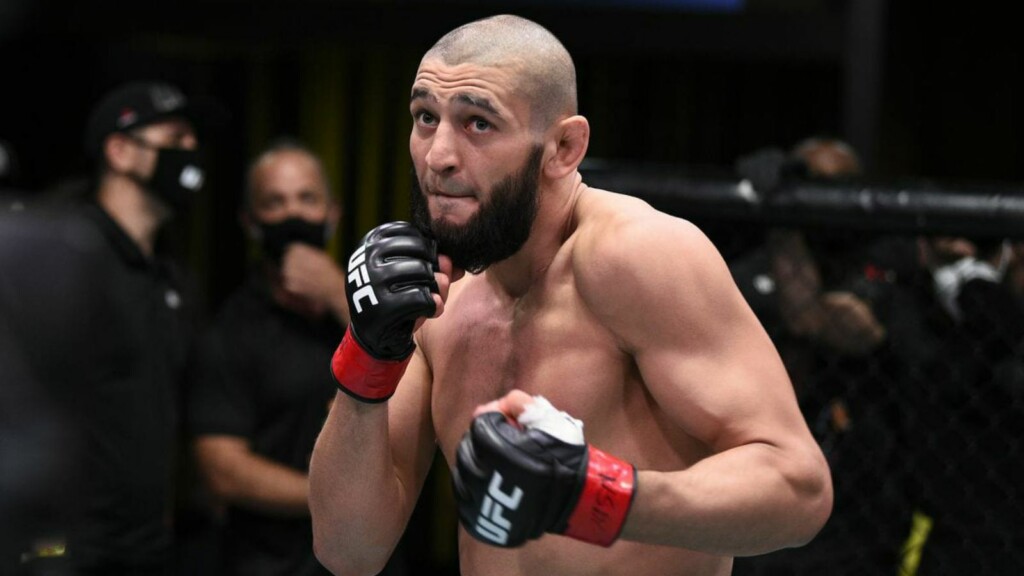 Khamzat further revealed that he was detained by the airport security, and was told to go back to Sweden, he said, "First, they stopped me a while, and then slightly they told me to go. Then I was going out. When I was going out from the airport, they stopped me again. They drove me to the police station and kept me for eight hours. They didn't even bring me food. Then after a while, they told me, 'You have to go back to Sweden."
"Honestly speaking, I wanted to beat him up," he said. "Many people thought I was coming there to help him to prepare for Khabib… not for Khabib. I was coming there to protect our pride and honour. I was going there for all of us. If that would not have happened, I would have maybe thrown, I don't know, some object. … I think I was able to stand for myself." (H/T Bloody Elbow.com)
Also read – What happened to Khamzat Chimaev's lip? Why did Conor McGregor call him rat lip?