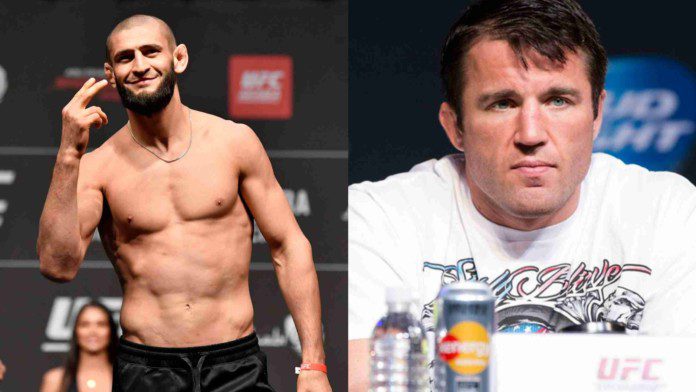 Khamzat Chimaev is one of the most feared fighters in the UFC. Ever since he entered the UFC, he has built a fearsome reputation and most of the fighters are scared to face him. He has an impressive record of winning all his matches and has a winning streak of 10 matches. This only adds to the many more reasons to fear him.
Before joining the UFC, Chimaev was a freestyle wrestler and has a blue belt in Brazilian Jiu-Jitsu. Chimaev is a student of AllStar Training Centre in Stockholm, which is the home of many MMA legends like Alexander Gustafsson, Ilir Latifi, and Reza Madadi.
The guidance of all these fighters helped him a lot in the UFC and now no one dares to openly call him out. Now, when he called out Colby Covington for a fight, the response was unexpected!
Colby Covington is one of the most fearsome and deadliest finishers in the welterweight division. He has an amazing record of 16-3-0 in the UFC and is a seasoned fighter.
Chael Sonnen lashes out at Khamzat Chimaev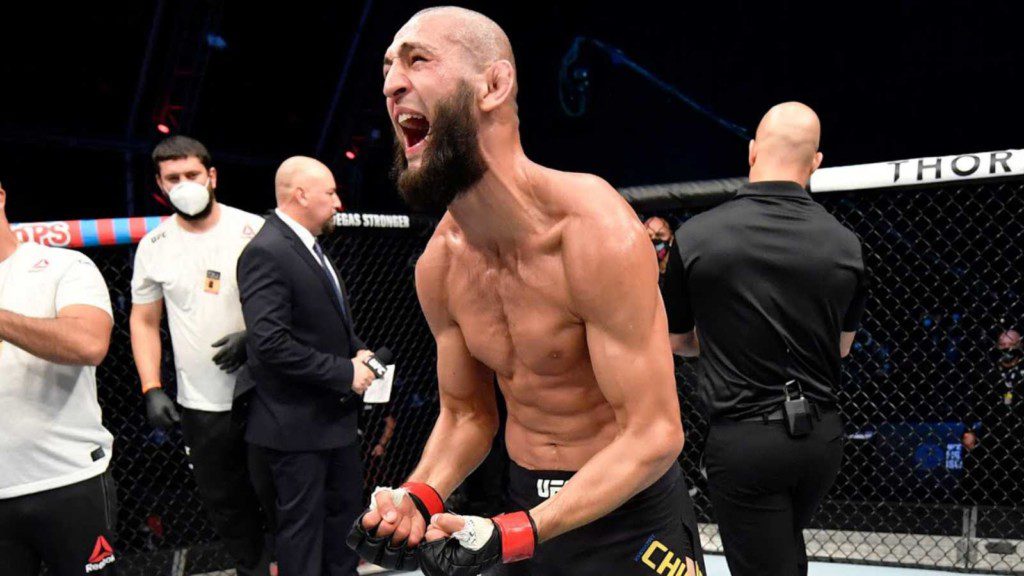 Everyone was in a state of shock when Khamzat Chimaev called out Colby Covington for a fight. The biggest, baddest and meanest bully of the UFC Welterweight division, Covington is not someone whose name you can take so casually.
Watch Khamzat Chimaev getting warned by Chael Sonnen in this video-
Chael Sonnen, one of the greatest promoters in the UFC totally criticized Chimaev for taking Covington's name so easily. Sonnen, in an interview with Submission Radio, trolled Khamzat Chimaev. He said, "It's best if he Keeps Colby Covington's name out of his mouth! Chimaev can do a lot of things and he is very impressive."
He also added, "You can poke that bear only so many times and that is not a wonderful match-up for anybody. But if Chimaev has his druthers, stay the hell away from Colby! "
Also read- "I want to know who the fake tough guy is," Chael Sonnen believes Khamzat Chimaev is exposing fighters in the UFC