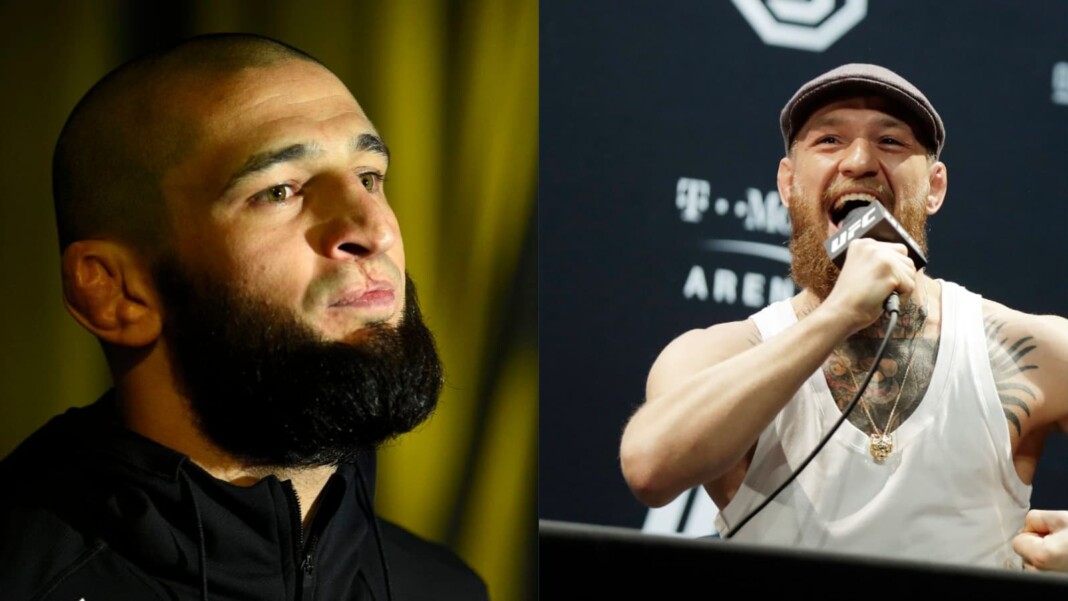 Khamzat Chimaev is one of the scariest in the world right now. Even though the fighter's serial killer vibe, vicious knockouts contribute the most to his "scary" persona, Chimaev's looks also have to do with it.
Khamzat Chimaev has less than 10 professional fights and is only three fights into the UFC but he is already a fan-favorite. Khamzat has a record of 9-0-0 in his career and all of them are finishes. Khamzat made his UFC debut at UFC Fight Night 172. In his UFC career, he fought two fights in two different weight classes in the span of 10 days and finished both his opponents. Nothing screams "Natural born killer" more than that. The fighter from Chechnya has a very badass look with a scar on his lip.
Many fighters have come at Chimaev for his look but how did the fighter actually get the scar on his lip? In an old interview for Borz Channel on YouTube, the fighter was seen explaining his scar. "My mom told me this, but I don't remember myself. I was 2 years old. We had a big stairs in our house and I fell down on concrete. I had ripped lip, my couple teeth knocked out and I broke my nose. My right nostril still doesn't breathe," said Chimaev in the video.
What was the beef between Khamzat Chimaev and Conor McGregor?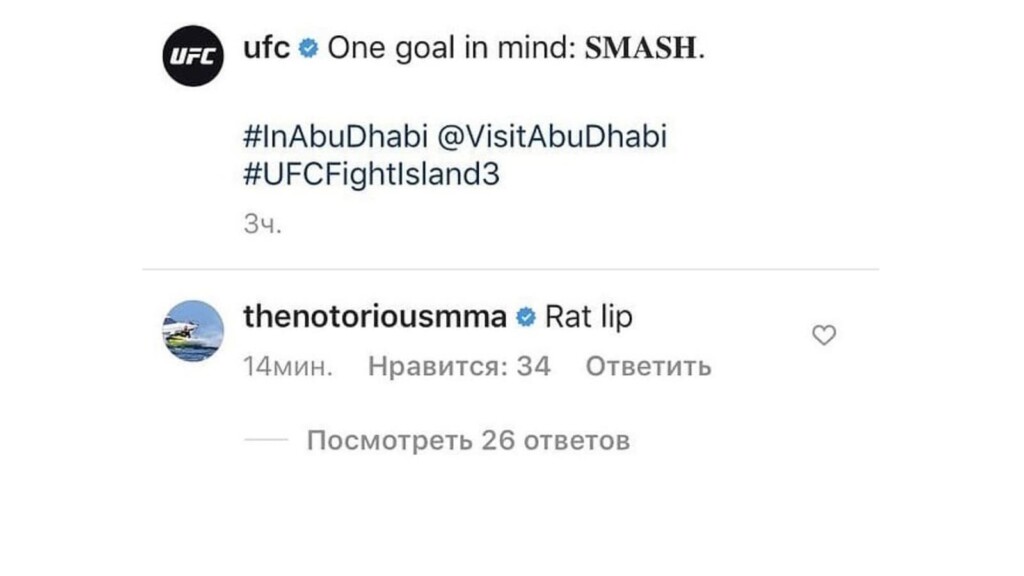 Chimaev came into the UFC and gained huge stocks to his name. The fighter was one of the main prospects and is still is. In 2020, when Khamzat went on to win two fights in the span of ten days, the UFC posted on Instagram praising and promoting the Chechnian fighter. Conor McGregor, who was then retired from the UFC commented under the post mocking the appearance of Khamzat. "Rat Lip," wrote McGregor in the comments which were later deleted.
Prior to McGregor's comments, Khamzat who has been compared to the likes of the Irishman's fiercest rivals, Khabib Nurmagomedov called Conor a "chicken" in many of his posts in 2020 taunting the Irishman. After the "Rat lip" comment, Chimaev even went on Twitter and called out "The Notorious One". "@TheNotoriousMMA Tab machine king chicken heart @danawhite I'm hungry give me dessert," wrote Chimaev back in 2020.
Also read Max Holloway calls Conor McGregor for a showdown in March 2022