By records, Khamzat Chimaev is the fastest UFC fighter to rise and become one of the most recognizable faces of the company. For many people including former double division champion of the UFC Henry Cejudo, if Chimaev wants, he can win not just one, but 2 belts at two different weight classes.
Chimaev so far had only four fights in the UFC, but here's the unusual part, he has been hit only twice. At just 27 years of age, Chimaev has far more potential than we have seen and way many fights to go before the "Borz" finally exceeds the expectations of his fans. As of now, he is just calling everyone out to fight him while he also enjoys the time of his hype simultaneously.
WATCH! Khamzat Chimaev explains why he won't be attending the Mike Tyson's podcast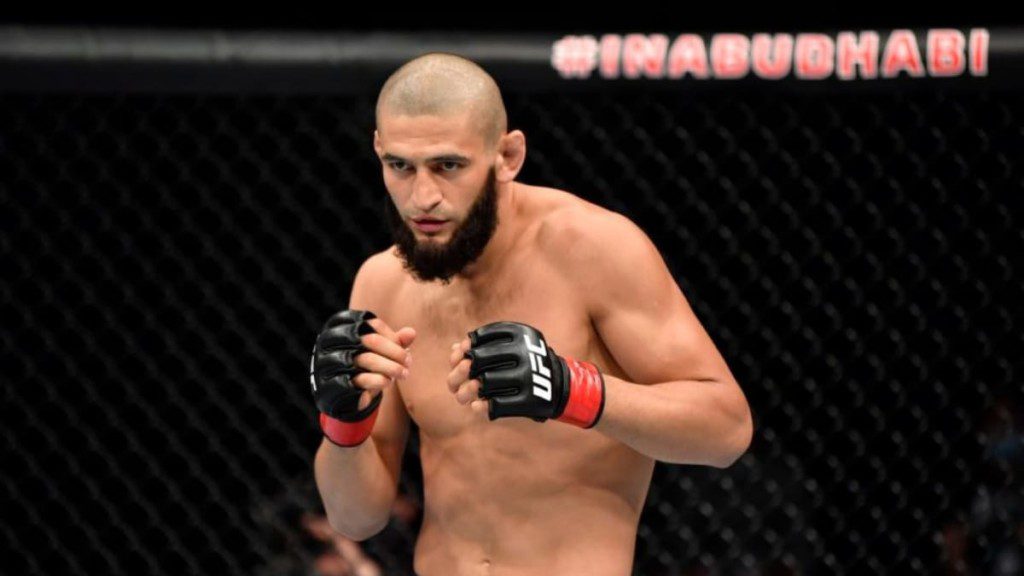 Khamzat Chimaev had 3 of his four victories last year where he had 2 of those wins within a span of just ten days. In Chimaev's third fight against his toughest challenge back then, Gerald Meerschart, he knocked out the latter within just 17 seconds. After a long-fought battle with and recovery from Covid-19, Chimaev came back at welterweight, only to fight a top-10 ranked welterweight guy in Li Jingliang, returning from more than a year layoff. Chimaev took no time to take Jingliang down and choke the Chinese MMA prodigy out in the first round.
In his recent media appearance, Chimaev made his guest appearance at a Russian MMA Podcast titled Hustle MMA. There Chimaev laid out his reason as to why he would never attend boxing legend Mike Tyson's very famous Hotboxin' Podcast. The following quote is transcribed by Sports Keeda.
"Ali said Mike Tyson also wants something, but I didn't go. I didn't have much desire to do that. As a fighter, an athlete, I really like him. But I don't like what all happened with him – The violence, the pills, the marijuana, then Muslims, it's strange".
"But I still respect him – Both as a fighter and as a person. He went through a lot of things and because of this, he broke down, did a lot of bad things. And no one knows what will happen to me. It can happen to anyone. A good, normal person, but something happens and you end up in a mental hospital. I don't judge anyone, but I just didn't want to go," said Chimaev.
Chimaev also admitted that unlike many fighters including Tyson himself, he feels no fear going into the fight. One would assume that Chimaev is rather hungrier than scared before going into the fights, as was evident from his UFC 267 post-fight octagon interview.
Chimaev is 10-0 undefeated in his current overall MMA record. Who do you think should fight the "Borz" Khamzat Chimaev next? How far do you think Chimaev is away from a title fight? Will he ever become the double champion in the UFC? We have had UFC Welterweight Neil Magny calling him out frequently, how do you think Chimaev will match up against him?
Also Read: "He is a fool now," Conor McGregor snaps hard on Khabib Nurmagomedov's legacy, guess who fires back