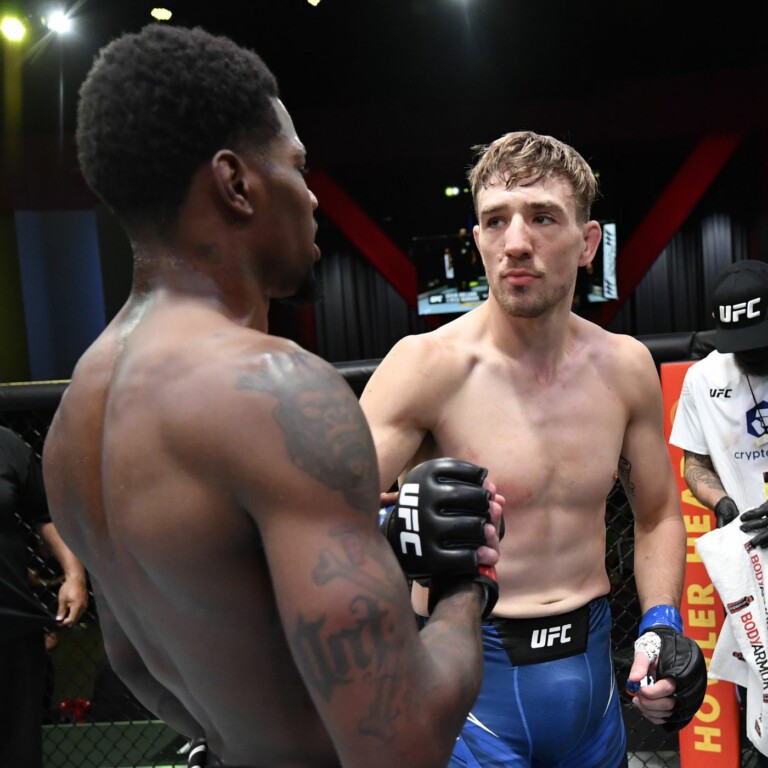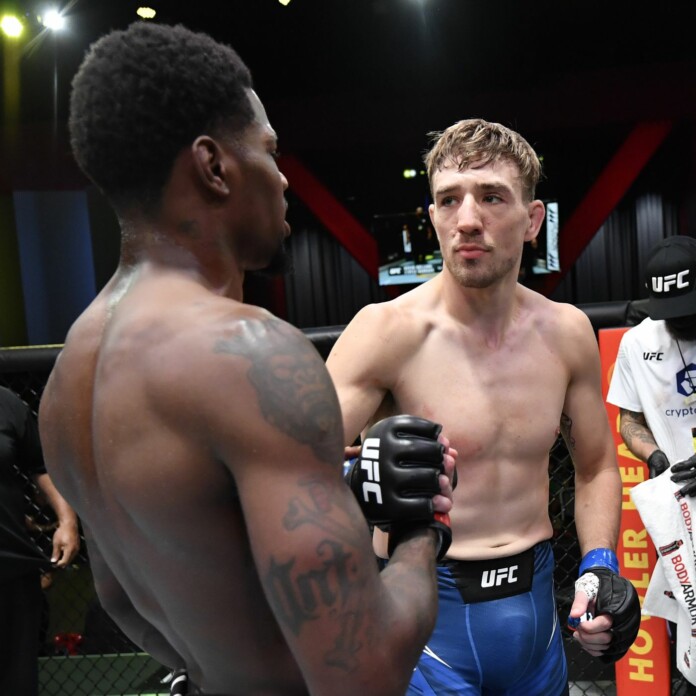 Kyle Daukaus is not pleased with how things played out at UFC Vegas 38. The rising middleweight believes he deserved his win against Kevin Holland.
Kyle Daukaus took on Kevin Holland at UFC Vegas 38 which was held at the UFC Apex in Las Vegas. The fighter submitted Holland in the very first round but the win was ruled out. Referees spotted an accidental headbutt from Kyle that dropped his opponent leading to the submission. Daukaus completely disagrees that the officials ruled out this fight after he submitted Kevin.
Kyle believes Holland started fighting back up and that should have been enough for the officials to let the fight happen. Daukaus says even if he was at the receiving end he would've fought back and let the fight happen. The fighter from Philadelphia was clearly annoyed in the press conference.
"It will be bother me," Kyle Daukaus said in the press conference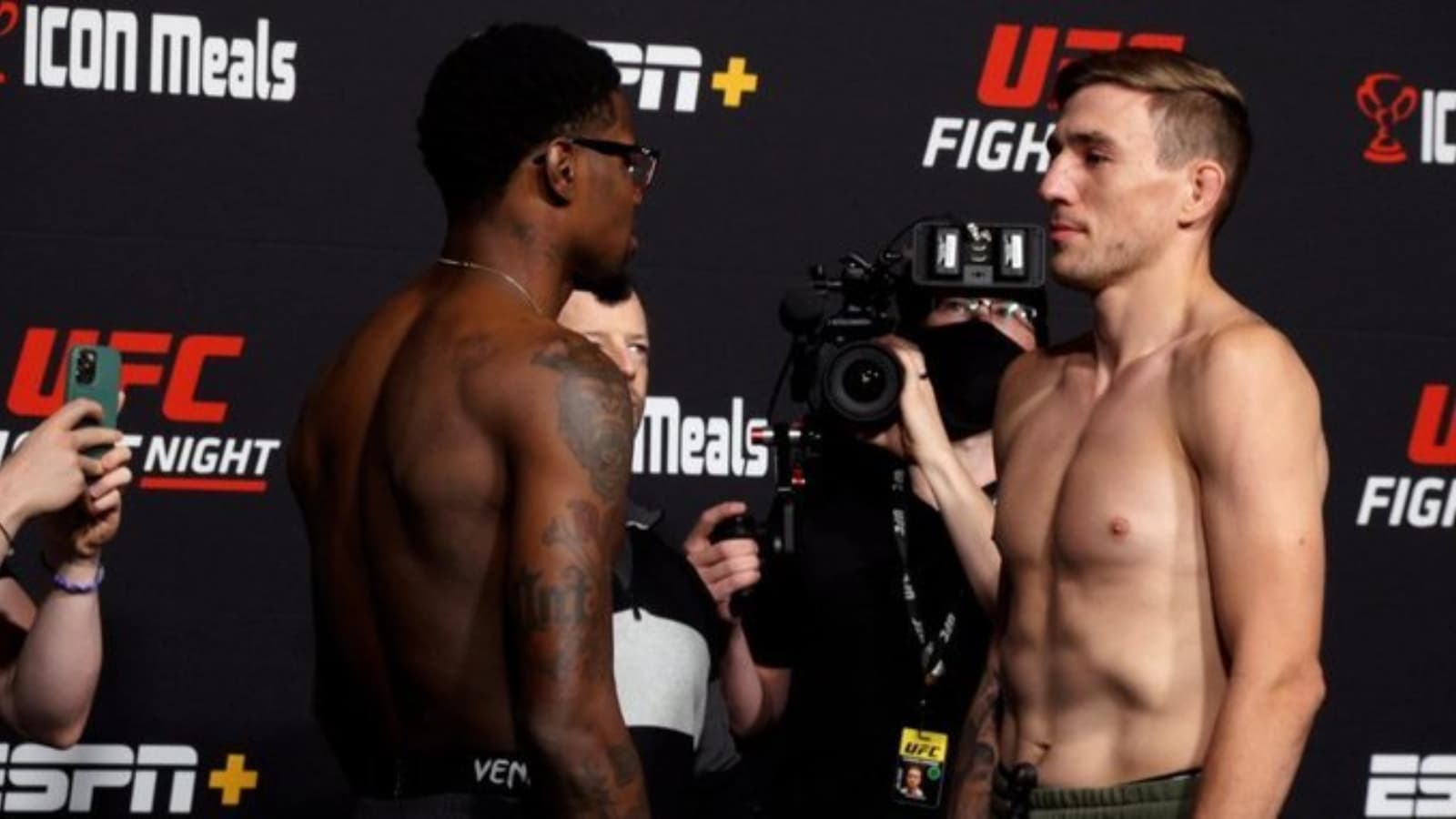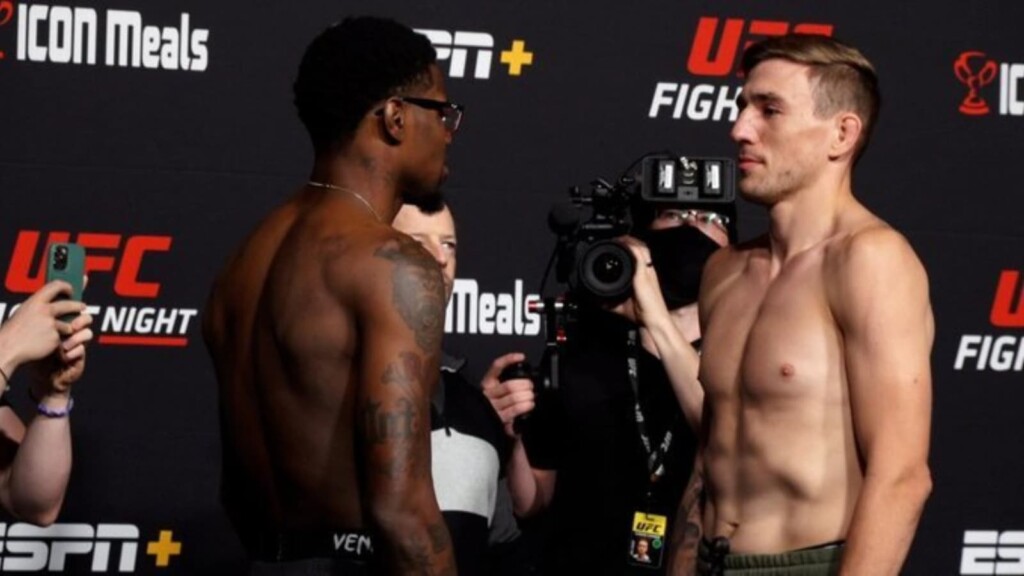 When asked about how he felt about the fight his response was pretty blunt. "It just annoys me. He recovered from the headbutt in a way and the referee didn't say anything while we were in there. He was still fighting, to me it was fine," Daukaus told reporters.
Kyle said, "It will bother me and it's still going to bother me. It's going to haunt me until I get the win so it's only more motivation throughout training." Daukaus has a record of 10-2-0 in his professional MMA career. Holland has called the fighter out for an immediate rematch.
Also read: "If he wants to test his chin, I'm here," Thiago Santos calls out Jiri Prochazka for his next fight
UFC Vegas 38: Daniel Cormier, Belal Muhammad, Marlon Vera, and others react to Kevin Holland vs Kyle Daukaus no contest