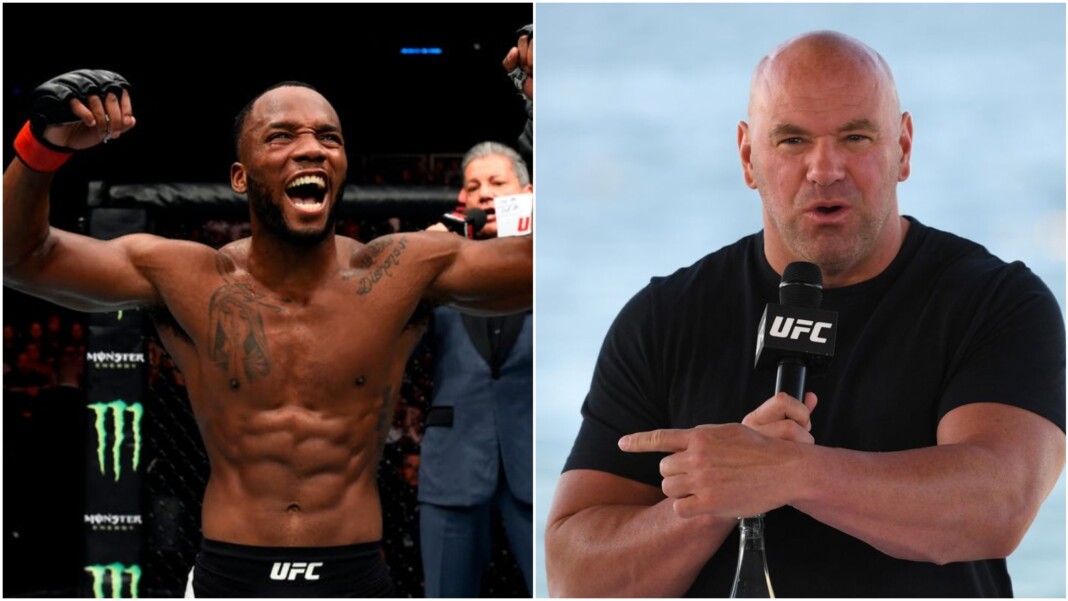 Leon Edwards feels he needs 'Dana White privilege' to get a welterweight title shot. The Brit has been unbeaten in almost 6 years, but has never had the opportunity to fight for the welterweight title. He is coming off a unanimous decision win over Nate Diaz in a five-round fight at UFC 263.
In a recent interview with Ariel Helwani during 'The MMA Hour,' Leon Edwards felt that he needed that little bit of 'Dana White privilege' to get his title shot. He went on to state that competing and winning are the key factors in getting a title shot, and not pleasing the boss.
"Get some of that Dana White privilege" – Leon Edwards
Speaking to Helwani, Edwards was quoted as saying, "I need that Dana White privilege. Get some of that Dana White privilege…I thought with a sport where you go out there and are beating, competing, and winning, then you get your shot."
The last time Edwards lost was in December 2015. It was a unanimous decision loss against the current welterweight champion Kamaru Usman. Since then he has fought 10 times, and has won 9 of them, one ended in a no-contest, due to an illegal eye-poke, against Belal Muhammad.
Barring a close split decision win against Gunnar Nelson at UFC Fight Night: Till vs Masvidal, Edwards has never struggled against any of his opponents. Ranked number 3 in the welterweight division, Edwards might be next in line after the conclusion of Kamaru Usman vs Colby Covington 2, at UFC 266.
Is Edwards right in hinting that he needs 'Dana White privilege?"
Also Read: Everything you need to know about the Bellator 266 judging controversy – Phil Davis vs Yoel Romero
Also Read: Who was Heather Ceballos? Here's everything you need to know about the deceased UFC employee