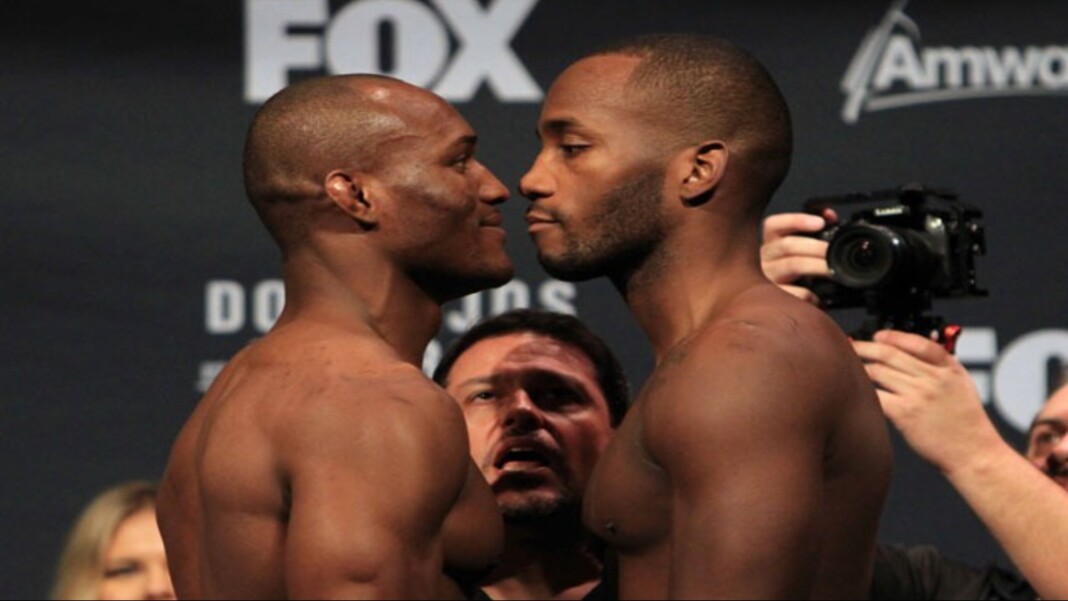 Leon Edwards is someone who has quietly made his way up in the welterweight rankings. Almost six years ago, when he was relatively new to the UFC, he faced the current welterweight champion Kamaru Usman who was making his 'full' UFC debut. Edwards lost the fight. via unanimous decision
Since then, both Usman and Edwards haven't lost a single fight. But their paths have been different. Usman has already defended his welterweight belt 4 times, whereas Edwards made it into the top 5 only a while ago. In an interview with Mirror Fighting, Edwards believed that he might probably beat Usman if he fought him in a rematch.
He explained that he has become much improved since the day he fought Usman, before going to reveal that he has become a totally different person now.
'Everything is different now' – Leon Edwards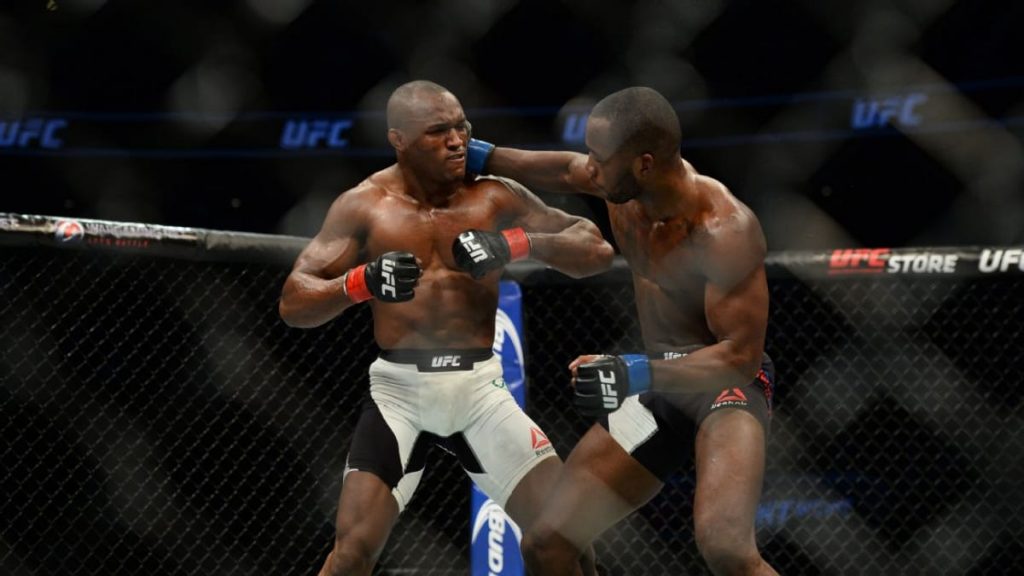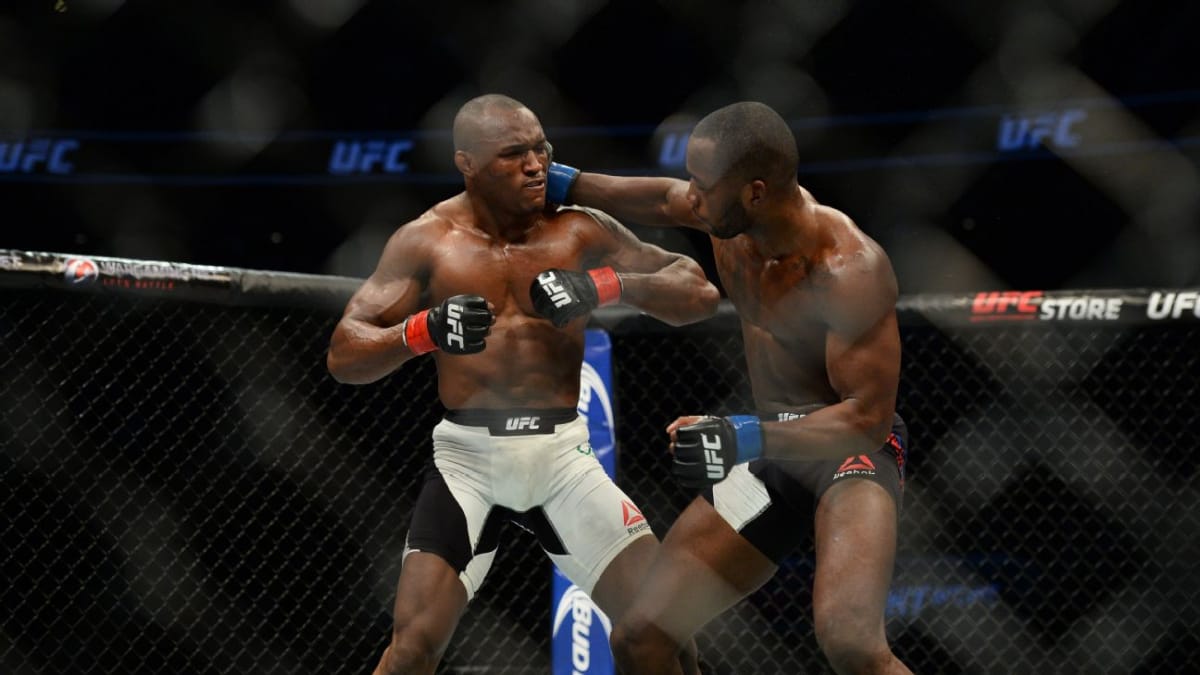 Edwards was quoted as saying, "Everything is different now. When I fought Usman I was 23, young, learning my way and just getting to the UFC. I am now a veteran of the UFC, I've fought many different styles and I just feel like I am a totally different person from the one I was back then." [via Mirror]
Since the Usman fight, Leon Edwards has been on an eight-fight win streak. 'Rocky' has been unstoppable, and to top it he has never been finished in his 22 fight career. All his 3 losses have come via. unanimous decision.
Leon Edwards vs Nate Diaz is just a fortnight away!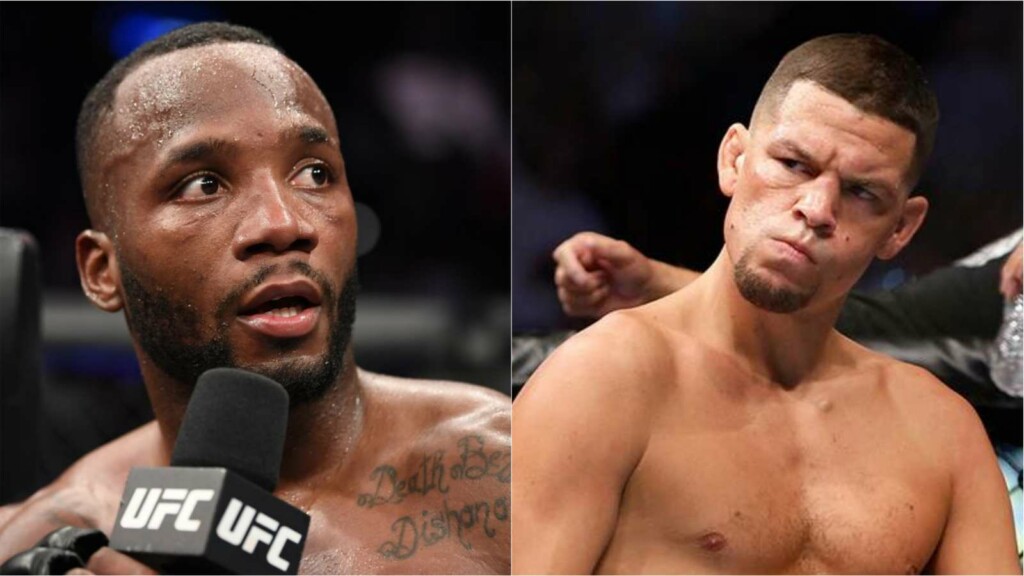 Leon Edwards will be taking on the returning Nate Diaz on the 12th of June at UFC 263. The fight will be the first non-title five round fight in the history of the UFC. Diaz, is returning after almost 2 years. He last fought Jorge Masvidal at UFC 244, for the BMF title. Masvidal won via. TKO (Corner stoppage).
Edwards, on the other hand, is coming off a no-contest against Belal Muhammad, earlier this year. Returning to the Octagon after almost two years, Edwards accidentally eye-poked Muhammad, resulting in a no-contest.
Also Read : Deontay Wilder vs Tyson Fury: Wilder's co-manager says 'The Bronze Bomber' would win it this time around
Also Read : Logan Paul vs Floyd Mayweather: Logan Paul says Floyd's whole life would be a joke if he loses