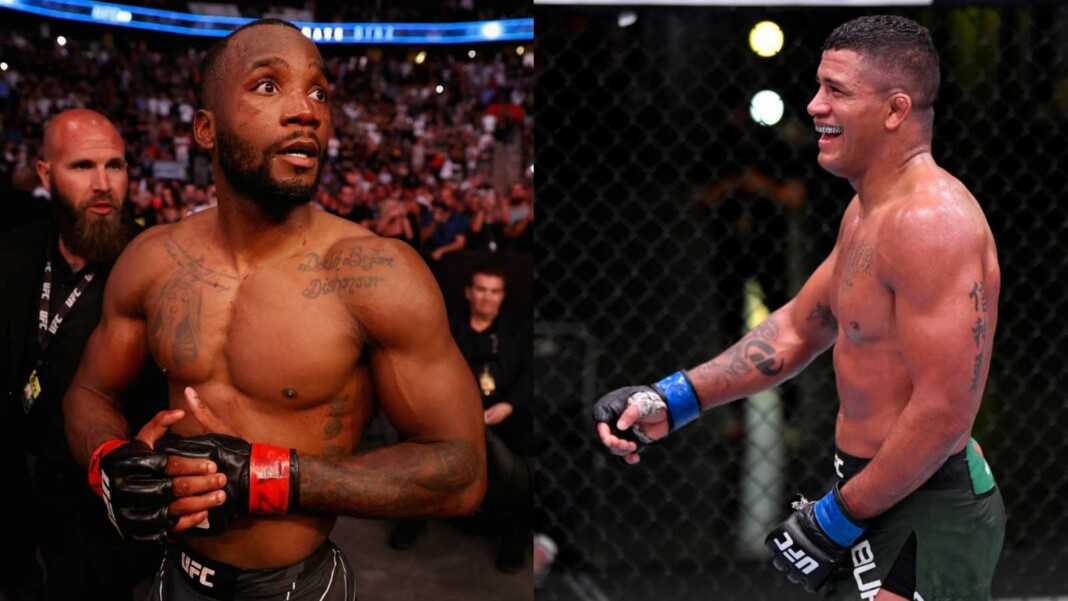 Leon Edwards is not ready to hear criticism from anyone about him dodging the opponents he is being offered.
Leon Edwards has finally accepted his offer to fight Jorge Masvidal at UFC 269 on December 11. The fight is a huge fight and it seems like the promotion approached the British-Jamaican fighter with the right figures. Leon was determined to fight for a title shot next and not take on anybody else. It looks like the fighter has changed his mind and will be fighting two successive super fights in the octagon.
Leon is coming off a 9-fight winning streak and is yet to get a shot at the title. His last loss came in the year 2015 against the current champion Kamaru Usman. In MMA Fighting's MMA Hour hosted by Ariel Helwani, Edwards clapped back at Gilbert Burns who accused him of not taking the fights he was offered. "He's an ugly bastard, that's what I say to him. Everything he posts on social media is talking sh*t. You put his name and I'll fight anybody but really he won't. He's doing it just to keep his name relevant," said Edwards.
Leon Edwards says no one has taken the risks he has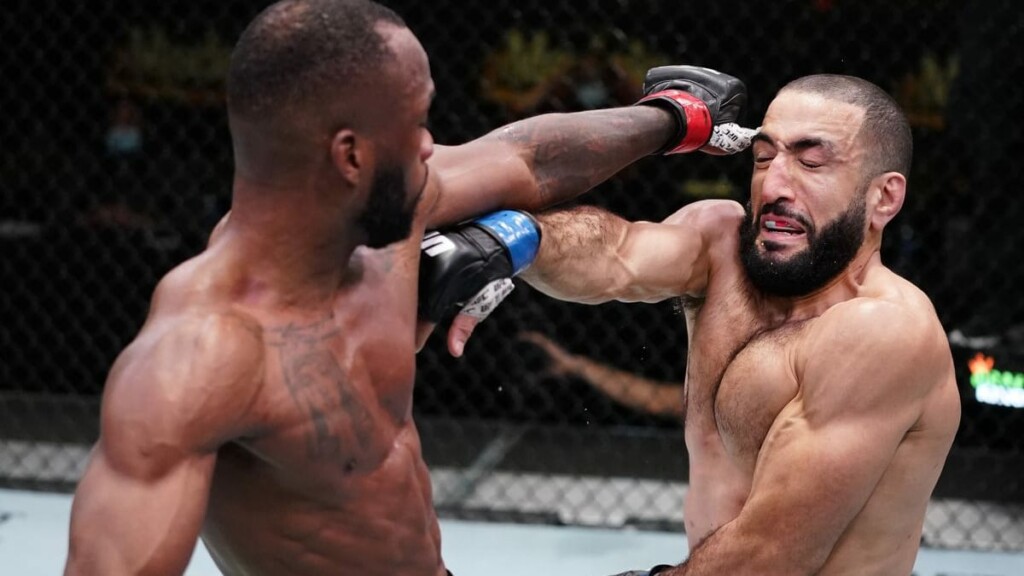 According to Leon, he has been long due his title shot against Kamaru Usman but since the MMA business is a mad world, Edwards has agreed to fight anyone that was put in front of him. "I'm the only one that's taking all these risks. Khamzat, Masvidal, Diaz, I'm the only one that's fighting and taking all these lower-ranked guys," exclaimed Edwards.
The biggest dream for Leon is to become a world champion and he is sure next in line for the title shot. Many fans and critics believe that he should be fighting Usman at UFC 268 instead of Colby Covington. Edwards said that people in this business are crazy and he doesn't want to pay too much attention to all the criticisms and bashing.
Also read "Something wrong with Luque", "You know I'm in from day 1" – Nate Diaz and Vicente Luque dispute over delay in fight booking