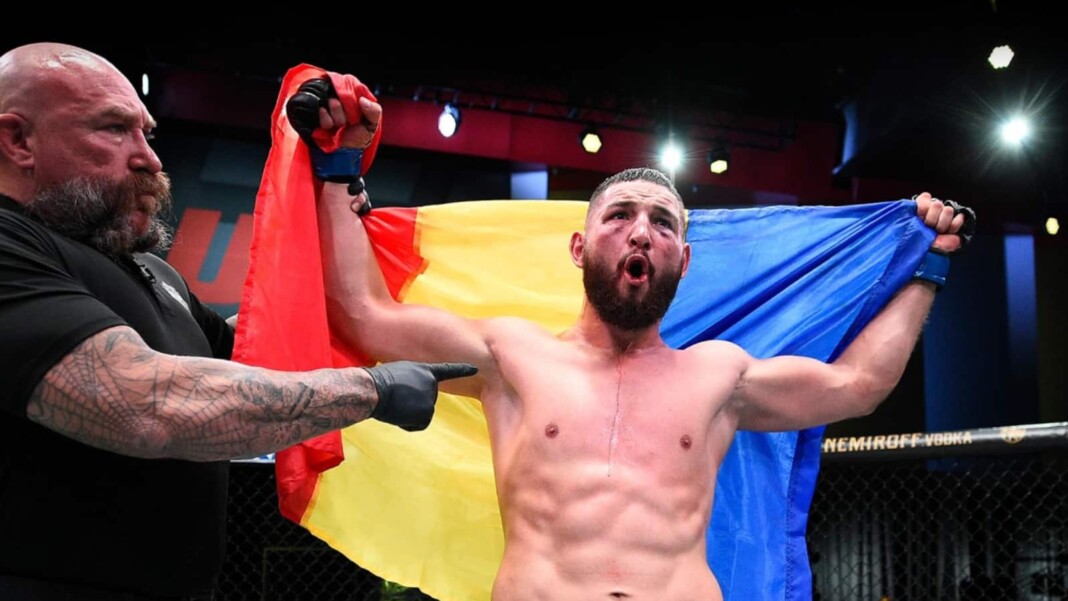 The main card of UFC Vegas 41 will be kickstarted by the light-heavyweight contest between Nicolae Negumereanu and Ike Villanueva. Fans are really excited about this one, and we had a chance to interview one of the most entertaining light-heavyweights on this planet.
Nicolae Negumereanu is a Romanian fighter, and he went on a 9-fight winning streak before finally getting his shot in the UFC. He lost his first fight against Saparbeg Safarov via unanimous decision. His next fight got canceled but he came back even stronger in the next one and defeated Aleksa Camur via split decision. Now that he is booked to face Ike Villanueva at UFC Vegas 41, he was asked to give his prediction about the main event fight between Costa and Vettori, he said, "I believe and I'll bet on Costa I like both the fighters equally but I'll bet on Costa."
Nicolae is very confident that he will get past Ike in this fight, and when asked if he had someone specific, he wants to face after this one, he said, "No something might occur, I'll have to see, I am waiting for my fans to direct me in that direction."
"Ever since I was a kid, I wanted to fight Jon Jones," Nicolae Negumereanu on his dream fight in the UFC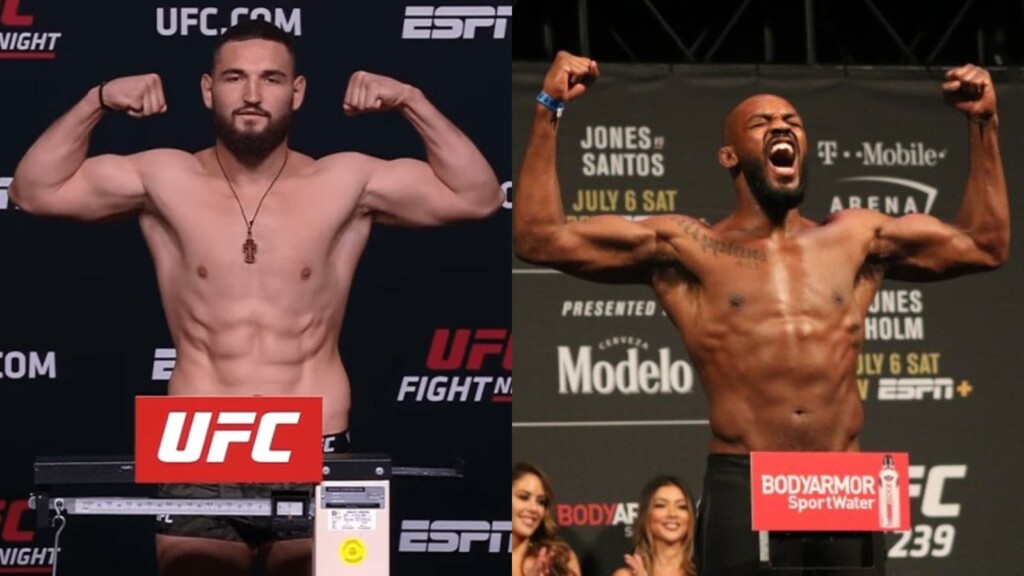 Nicolae has been fighting for a long time, his motivation had been the former light-heavyweight champion, Jon Jones. When asked about his dream opponent he said, "Ever since I was a kid, I wanted to fight Jon Jones, I have admired him ever since I was little." A fight against the light-heavyweight G.O.A.T is anyone's dream fight, and since Nicolae has been pretty dominant throughout his career, we might see him taking on the former champ sooner or later. Nicolae also wants to see Jones fight against the newly crowned heavyweight champion Francis Ngannou. According to him, that's the one fight that has to happen.
Nicolae has lost only one fight in his career, and a victory against Ike can be very important for his career, he has trained extremely hard and is willing to do about anything inside the octagon to make sure he gets the win at UFC Vegas 41.
Watch UFC Vegas 41 – Costa vs Vettori on 24th October 2021, LIVE on SONY TEN 2 (English) and SONY TEN 3 (Hindi) channels from 1:30 AM IST.
Also read – UFC Vegas 41: Paulo Costa vs Marvin Vettori Prediction, Odds, and Fight Preview