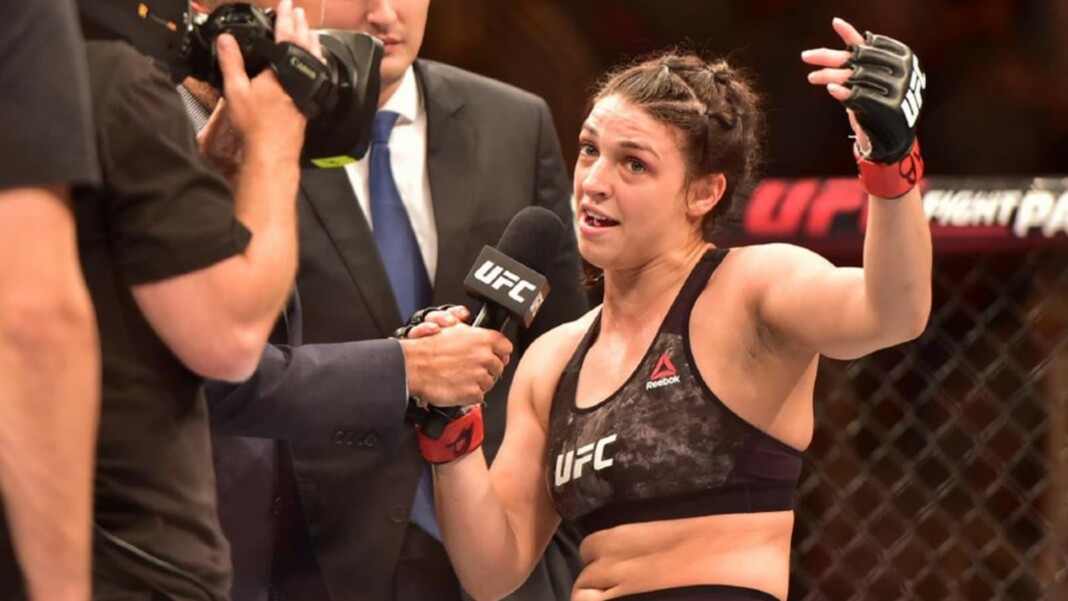 Mackenzie Der is (11-1) on her professional record, and as she prepares to headline the first UFC main event of her career, she talks about her long-term plan in the company.
Mackenzie Dern is on a 4-fight winning streak, and she knows her name is in the mix for the number one contender. The champion Rose Namajunas is set to defend her title against the former champion Zhang Weili in a rematch at UFC 269.
Carla Esparza is another fighter who has secured her place as the number one contender, but Dern believes if she can put up an incredible performance against Marin Rodriguez at the main event of UFC Vegas 39, then she can very well end up facing the champ.
In her recent interview, Dern said, "I don't know whoever will win, Rose or Zhang Weili, when is the next time they will want to fight. Maybe they just want to fight in June of next year. Hopefully, they don't get beat up too much, you know? But who knows if they want to fight like in March?"
"I don't want to take too much time off," Mackenzie Dern is already thinking about her next fight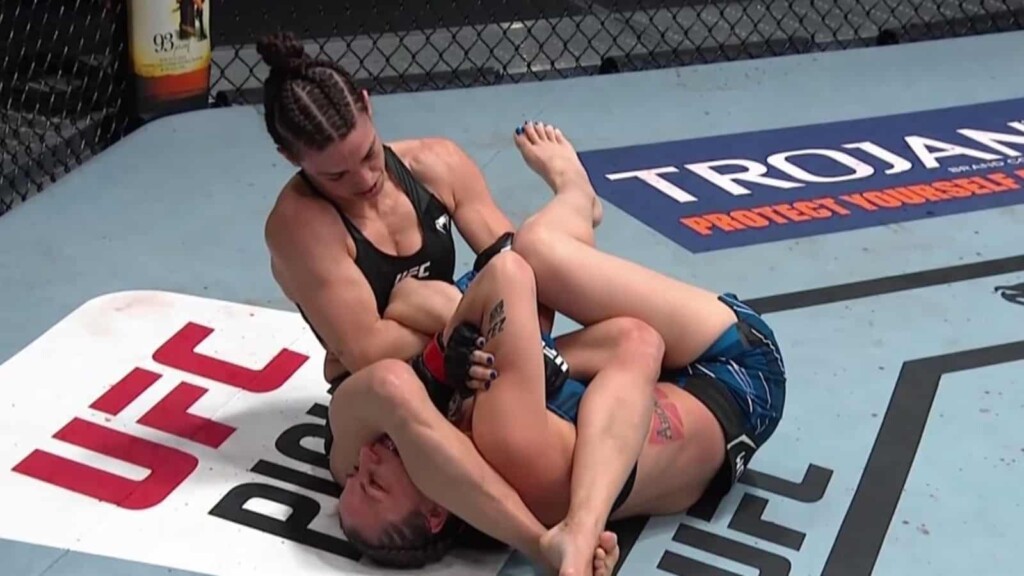 Dern likes the idea of competing at 125 pounds. She believes she is with the right people, and with enough preparation she can definitely be a strong candidate for the 125 pounds belt. She said, "My momentum is so good right now. I've been in almost a little bit over a year five fights, so that's what's good for me is just to keep that momentum going. I don't want to take too much time off."
She continued, "Definitely just watching Valentina, you know, she's a long time at the belt. The girls are trying, we're trying, but I'm like, we need someone to fight her. Maybe a jiu-jitsu girl is the one to beat her. Who knows, you know? But definitely, I can see myself getting to 125, but as a fit Mackenzie, you know? That idea is getting more and more attractive to me, to go in and try and just make history."
Also read – UFC Vegas 39: Mackenzie Dern vs Marina Rodriguez Prediction, Odds and Fight Preview