| | |
| --- | --- |
| Name | Max Holloway |
| Net Worth | $2 million |
| Age | 29 |
| Residence | Hawaii, United States |
| Sources of wealth | MMA, Endorsements |
| Height | 5 ft 11 in |
| MMA record | 22-6-0 |
| Last Updated | August 2021 |
Max Holloway is one of the greatest featherweight fighters of all time in the UFC. Max Holloway net worth is estimated to be around $2 million. The fighter is a superstar and is a fan favorite. He has an unmatched striking skill when it comes to the featherweight division. He is a former featherweight champion and defended the title three times successfully. He is currently ranked #1 in the featherweight division.
Max Holloway was born on December 4, 1991, in Honolulu, Hawaii, United States. He stands tall at a height of 5 ft 11 in and walks around weighing 145 lbs. He has a few fights in the lightweight division but hasn't seen much success. Becoming the featherweight champion, winning several bonuses, and also defending the title three times has certainly added to Max Holloway net worth of $2 million.
Max Holloway net worth 2021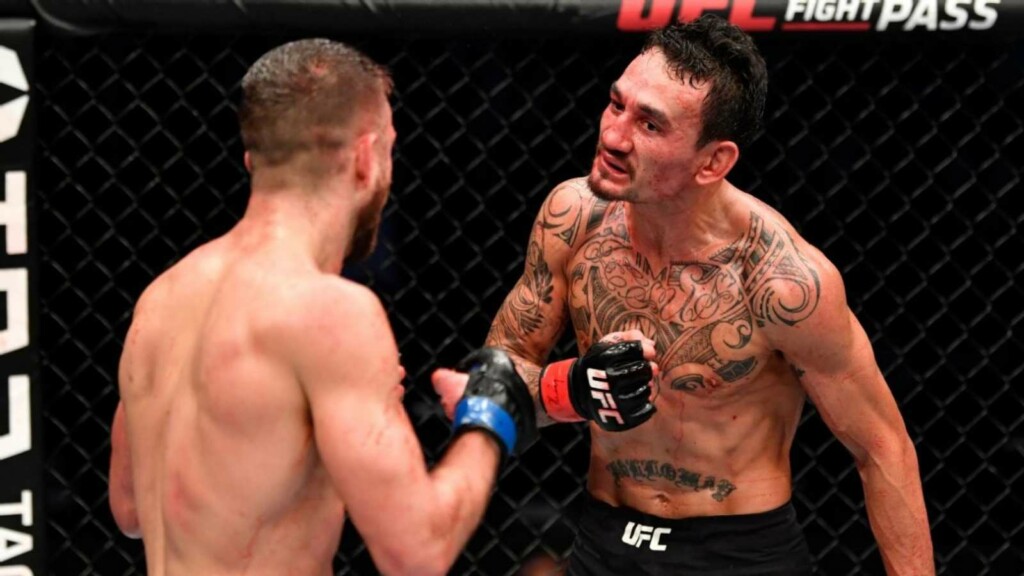 Max Holloway net worth is estimated to be around a whopping $2 million. "Blessed" is a veteran of the sport and has been an elite fighter for a long time which has definitely added to his amassing net worth. The fighter is once again looking to get back the title that he once had and that might add to his net worth.
The fighter from Hawaii has earned more than $3,202,000 according to The Sports Daily in fighter's pay alone. Max has come a long way with his paycheck as his first-ever prize on his debut was just $6000. The biggest paycheck in his career comes against his fight with Brian Ortega at UFC 231 where he took home a whopping $490,000. Apart from MMA he also has endorsement deals with Reebok, Manscaped, and Budweiser.
Max Holloway's fighting career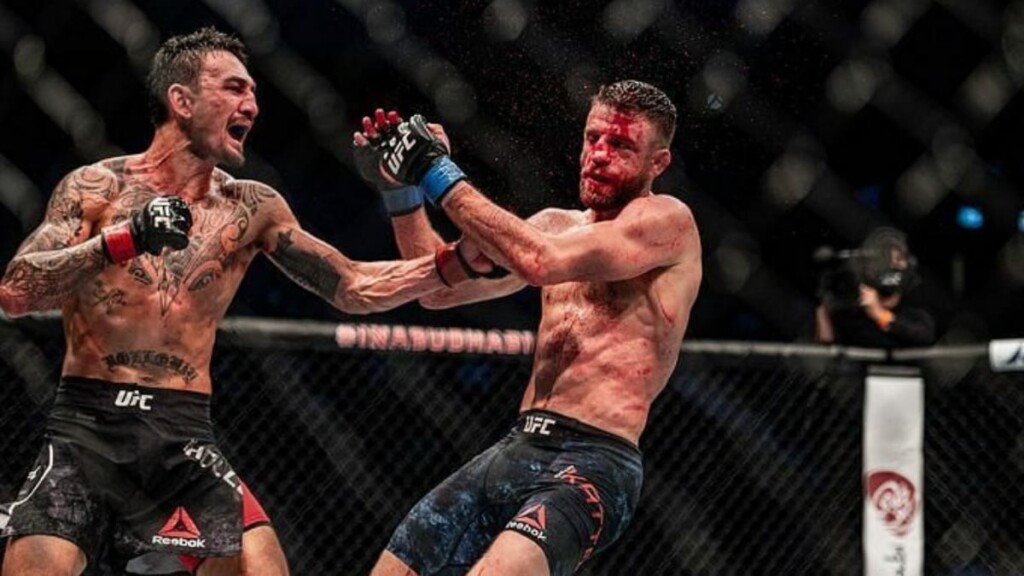 Max Holloway was a young prospect starting out at a very young age of 19 years old. He made his debut in the UFC in the year 2012. He was the youngest fighter on the roster when he was signed. He made his debut against current lightweight contender Dustin Poirier at UFC 143 starting out with a loss via submission in the very first round. He built up a good profile with a three-consecutive winning streak and went on to lose two consecutive times in the year 2013.
Upto 2017, Max went undefeated in his career having won 10 fights consecutively. He got a well deserved title shot against the former champion Jose Aldo and won the fight via TKO in the third round. He made three title defenses and finally lost his belt to the current champion Alexander Volkanovski in the year 2019.
Max Holloway personal life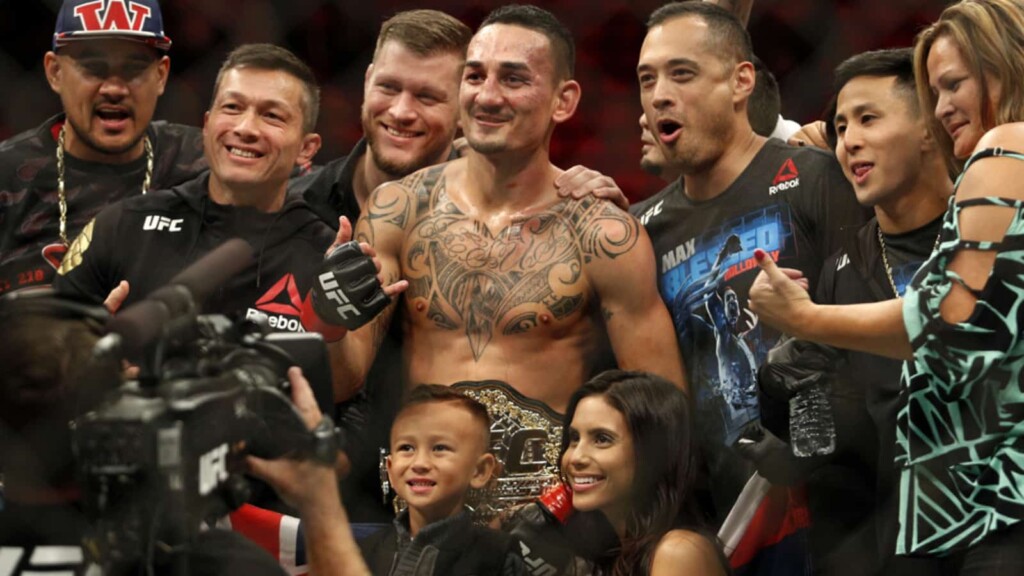 Max Holloway used to be a married man. He was married to Kaimana Pa'aluhi in the year 2012 and also has a kid named Rush Holloway. The fighter is very close to his son but he has divorced the mother of Rush. He is now currently engaged to a Hawaiian surfer Alessa Quizon. The two started dating in early 2020 and got engaged on November of the same year.
Q. What is Max Holloway net worth?
Max Holloway net worth is estimated to be around $2 million.
Q. When did Max Holloway become the champion?
Max Holloway became the champion in the year 2017 beating Jose Aldo at UFC 212.
Q. How old is Max Holloway?
Max Holloway is 29 years old.
Dustin Poirier Net Worth, MMA Career, Income, Personal life, massive earnings, and more
Francis Ngannou Net worth, Career, Income, Personal life, massive earnings, and more