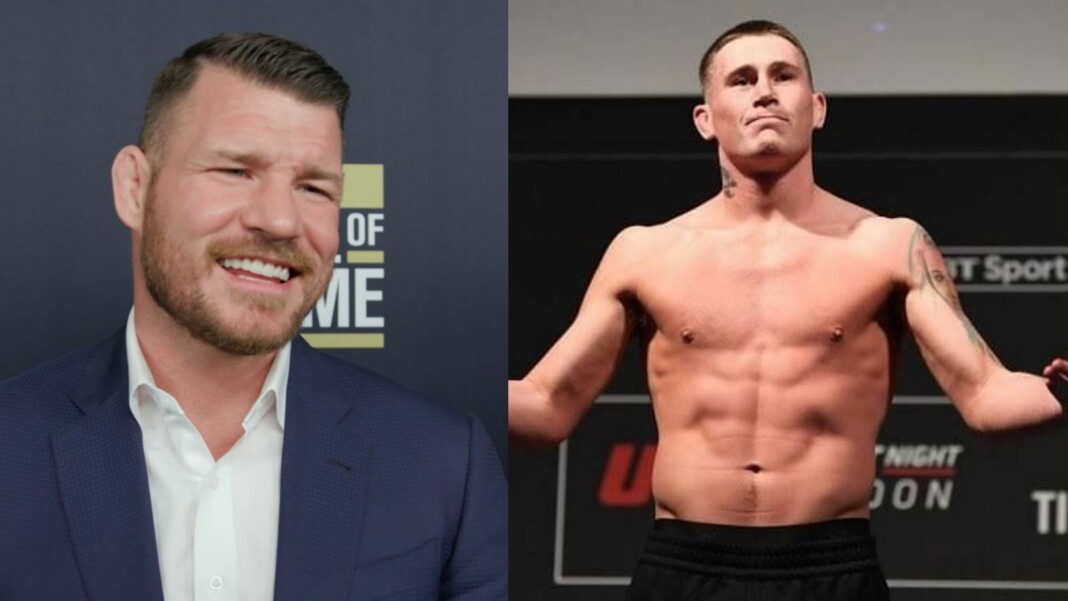 UFC Hall of Famer Michael Bisping still has high hopes for his fellow countryman Darren Till. The former UFC Middleweight champion believes that Till is still on his way to win the gold.
Darren Till has previously had a shot at gold when Tyron Woodley was still champion. He certainly failed to do that. But Michael Bisping believes that Till could still become a champion. If there's someone who can speak on someone it sure is Bisping. The former champion has done it and seen it all in the fight game. Darren is still 28-years-old and has time to prepare himself to the top of the mountain.
Bisping went on an interview with UFC interviewer The Schmo. In the interview he spoke about his belief in Till and his destiny to become a champion. "I love the guy. I think he's phenomenal," Bisping said of Till in a recent interview with The Schmo.  "I love everything about him. I love the way he fights, I love the way he carries himself, I love how raw and honest that he is. And I think he's championship material. Darren's only [28] years old. I mean, that's crazy to think the success that he's had…"
Michael Bisping feels Darren Till is very close to being a champion
Bisping believes that other than Jorge Masvidal no other fighter has had it easy with Till. "He's lost a few fights, but, alright, other than the Masvidal one—everybody gets caught here and there—they've been razor close. I mean, that fight (against) Robert Whittaker was so close." Robert Whittaker and Darren Till faced each other at UFC Fight Night 174 where the Kiwi beat the Britisher via decision in the main event.
"I think it came down to that takedown in the 5th round. And then when you see Whittaker and what he did to Gastelum and how good he's looking and when he beat Cannonier, I think that reinforces Darren to where he's at and how close he is to be the champ. And I honestly believe, truly, hand on heart, that at some point in his career, he will be middleweight champion of the world," said Bisping.
Also read: Conor McGregor UFC debut: When did "The Notorious One" first step into the UFC octagon?